44 doors were marked with such pictures, writes Ivars Ijabs.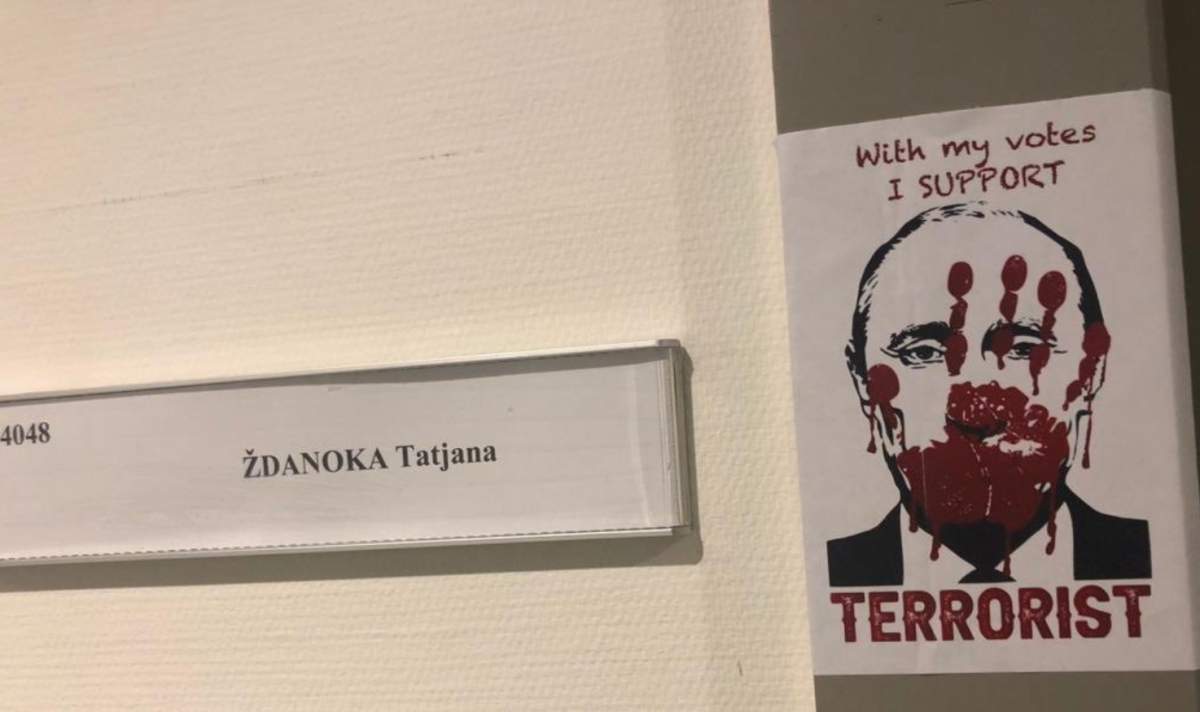 Unknown people pasted a bloody portrait of the President of the Russian Federation, Vladimir Putin, on the door of the members of the European Parliament, who did not want to recognize Russia as a state sponsor of terrorism .
In the picture on the face of the Russian dictator, there is a bloody handprint and the caption: "With my vote I support terrorism." The picture was published by Ivars Ijabs, a member of the European Parliament elected from Latvia, in the Twitter microblog .
"There are woodpeckers in the European Parliament as well. This is the case this morning for all 44 of those who voted against recognizing Russia as a terrorist state," he said.
The photo shows the door of Latvian MEP Tetiana Zhdanok, who voted against recognizing Russia as a state sponsor of terrorism.
Recognition of Russia as a terrorist country
As UNIAN reported, on October 13, the Parliamentary Assembly of the Council of Europe adopted the resolution "Further escalation of aggression of the Russian Federation against Ukraine", in which it recognized the Russian regime as a terrorist for the first time .
Later, the ruling regime in the Russian Federation was recognized as a terrorist by the Parliament of Estonia and the Senate of Poland .
On November 21, the NATO Parliamentary Assembly adopted the corresponding decision . She also called for the creation of a special international tribunal regarding Russian aggression.
On November 23, the European Parliament recognized  Russia as a state sponsor of terrorism .
(C)UNIAN 2022