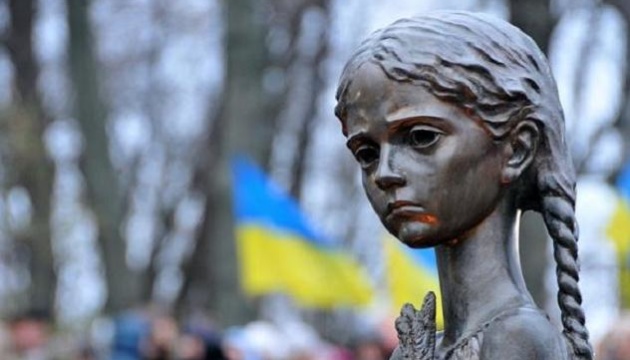 24.11.2022 16:35
The United Transitional Cabinet of Belarus recognized the Holodomor of 1932-1933 as the genocide of the Ukrainian people and condemned the crimes of the communist authorities against the national republics of the USSR in the interwar period.
The relevant statement was released on the Telegram channel of the Cabinet.
In the resolution, the Cabinet refers to the evidence of communist crimes which contributed to the adoption of the Law of Ukraine "On the Holodomor of 1932-1933 in Ukraine", adopted by the Verkhovna Rada in 2006. The Cabinet also drew attention to the 2008 European Parliament resolution commemorating the Holodomor victims.
"We decided to recognize the criminal policy of the communist state against the people of Ukraine, which led to the man-made famine in 1932-1933, as an act of genocide of the Ukrainian people and a crime against humanity. We also condemn this and other crimes committed by the communist government against the national republics of the Soviet Union in the interwar period," the document emphasizes.
The communists committed crimes in Belarus as well, the authors of the document noted. "In Belarus, more than 250,000 peasants fell victims and were repressed by the Soviet authorities in the 1920s and 1930s: killed, dispossessed, evicted to Siberia or the far north of Russia," the document says.
The resolution also emphasizes that facts of mass starvation were also recorded in the territory of Belarus. Gomel and Mogilev regions of the BRSR suffered the most.
The United Transitional Cabinet is the collective executive body of the democratic forces of Belarus headed by Sviatlana Tsikhanouskaya. Its creation was announced in Vilnius on August 9-10.
As reported, Ukraine and the world commemorate the victims of the Holodomor of 1932-1933 and the massive artificial famines of 1921-1923 and 1946-1947 on the fourth Saturday of November annually. In 2022, the Holodomor victims are commemorated on November 26.
(C)UKRINFORM 2022