The occupiers took the raccoon from the Kherson zoo. Now he lives in the location of the invading Air Force.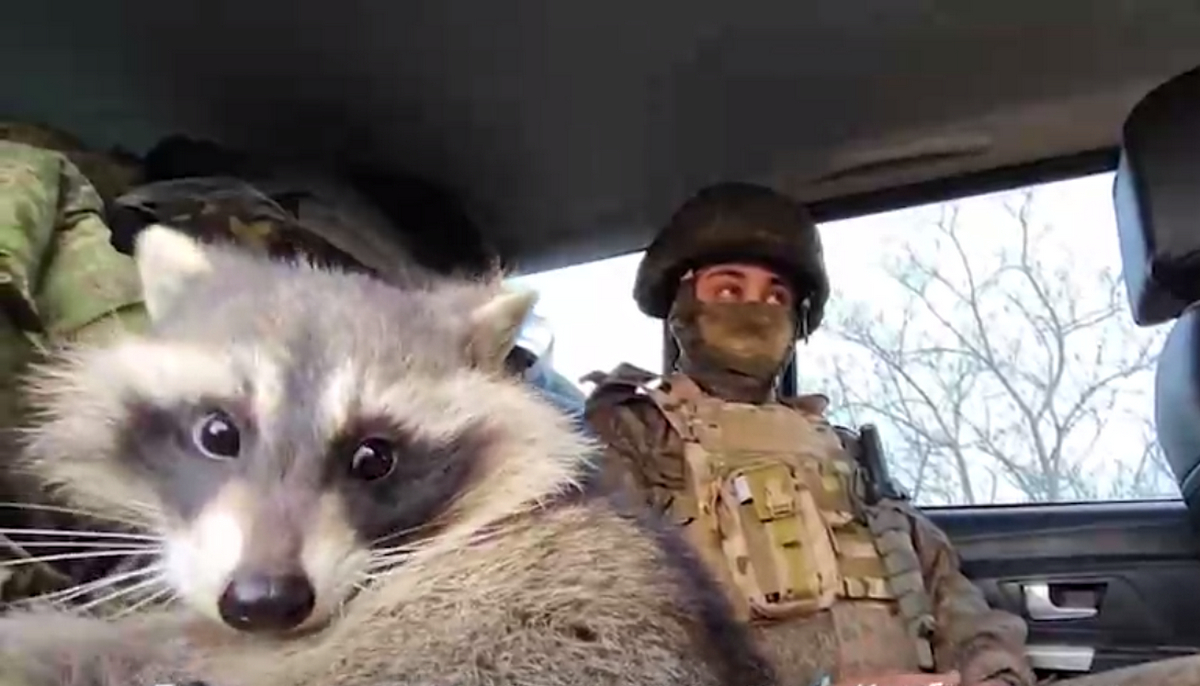 The Russian military showed a raccoon , which was stolen during the exit from Kherson, when the armed forces were on their heels.
The Russian Telegram channel Mash published a video with a raccoon. The occupiers claim that the animal now lives among the Russian paratroopers and will return to the "small homeland" only in their ranks.
"In front of you is a raccoon from the Kherson Zoo, which managed to become a symbol of the "SVO" in recent weeks. Some say that it was shamefully stolen, others offer to exchange it for the Odessa monument to Catherine II," the caption to the video reads.
According to the Russian military, they "didn't actually steal a lonely and abandoned tailed deer."
"Our soldiers saw him while retreating to the right bank of the Dnieper and decided to save his life – took him with them. And here he is in the location of the Airborne Forces, goes on reconnaissance at night, and sleeps in the end to dump stores. He eats fresh fish from local fishermen, leaving it heads in boys' sleeping bags, and also with peanuts, chicken and grapes," the occupiers say.
In the telegram, the Rashists even chose his name and call sign. Users of the "Raccoon from Kherson" channel called the animal "raccoon" and nicknamed it "Kherson". They say that they are not going to give "Kherson" to anyone.
"We will not give the raccoon to anyone. The raccoon will stay with us," one of the Russian soldiers says in the video.
https://www.unian.ua/player/GCsFx6vaThe Russian occupiers showed a raccoon stolen from Kherson
Raccoon from Kherson: the story of the abduction of the animal by the Russians
After the withdrawal of Russian troops from Kherson, propagandist Hanna Dolgaryova confessed on November 12 that her "comrade" had stolen a raccoon from a local zoo while fleeing the city before the offensive of the Armed Forces. This event became the reason for numerous jokes on the network.
On November 13, the founder of the UAnimals movement Oleksandr Todorchuk shared new details of the story: "It should be clarified that the raccoon from the Kherson zoo was stolen not just by some stupid soldier, but by the Russian command. They took most of the zoo's collection to Crimea: from a llama and a wolf to a donkey and protein".
The director of the Taigan Lion Park and Kazka Zoo, Crimean businessman Oleg Zubkov  , said that he and his team took the animals out of Kherson. He is ready to return them as soon as the "Kherson authorities" are ready to restore the local zoo.
(C)UNIAN 2022