19.11.2022 
Translated from Ukrainian via Google
The four-time Russian football champion in Spartak Nikita Bazhenov is sure that the Russian team could fight for the highest places at the 2022 World Cup in Qatar. Such a forecast of the 37-year-old athlete caused a strong reaction from Russian fans.
"I think the current Russian team would have reached the finals of the World Cup. Everything happens in this life, why not Russia reach the finals," Bazhenov is quoted by RB Sport .
The fans ridiculed the expert's dreams, remembering the real state of affairs in Russia.
"And in everything, we have this. We could have achieved anything, but in fact we have reached the bottom," users say.
Some call Bazhenov a drug addict and ridicule the successes of the Russian Federation.




Fans joke that Russia is sinking to the level of the DPRK (North Korea).
"Perhaps in the news of the DPRK they will soon tell that the Russian team played in the World Cup final against the DPRK team, and lost to it with dignity," the comments say.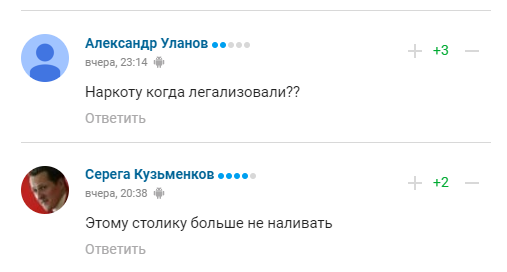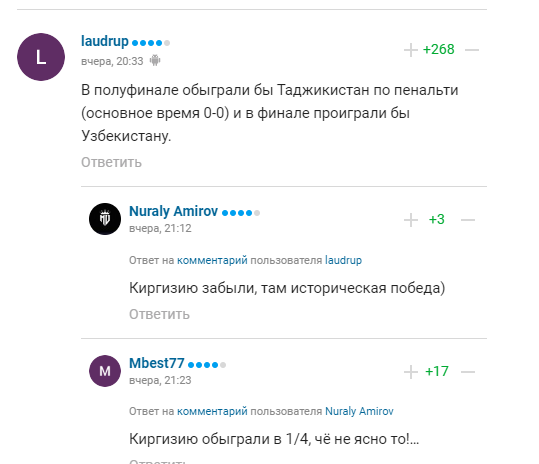 As OBOZREVATEL reported, on November 17, the Russian national football team failed to beat the team of Tajikistan in a friendly match (number 108 in the FIFA rating). The match ended with the score 0:0.
Wards of Valery Karpin for the entire match inflicted only 3 shots on target, without scoring a goal.
Russia's main sports and propaganda channel, Match TV, disgraced itself by showing a friendly football match between the national teams of the Russian Federation and Tajikistan.