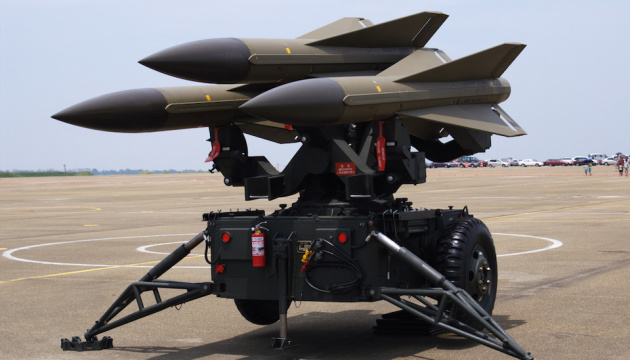 19.11.2022 13:43
In the coming days, Ukraine's air defense will be enhanced with the American HAWK surface-to-air missile system.
The relevant statement was made by the Center Air Command on Facebook, an Ukrinform correspondent reports.
"The new enhancement for Ukraine's air defense is expected in the coming days. The American HAWK surface-to-air missile system will enter combat duty," the report states.
The HAWK surface-to-air missile system has a medium range to destroy aircraft and, in later modifications, to intercept missiles.
"Western analysts estimate the probability of hitting a target with the HAWK system at 85%. But, we are firmly convinced that, in the hands of Ukrainian professionals and patriots, this weapon will show an even better result," the Center Air Command noted.
A reminder that Ukrainian Defense Minister Oleksii Reznikov stated earlier that Ukraine would need additional support from partners, namely in terms of IRIS-T and NASAMS.
(C)UKRINFORM 2022