11/15/2022
Translated from Ukrainian via Google
"We have 2,000 howitzers, but they don't work": RosTV suddenly admitted serious problems with weapons. Video

News of Russia11/15/2022 11:21 p.m
1 minute
126
We only have verified information in the Telegram channel Obozrevatel and Viber . Do not be fooled!
Read in Russian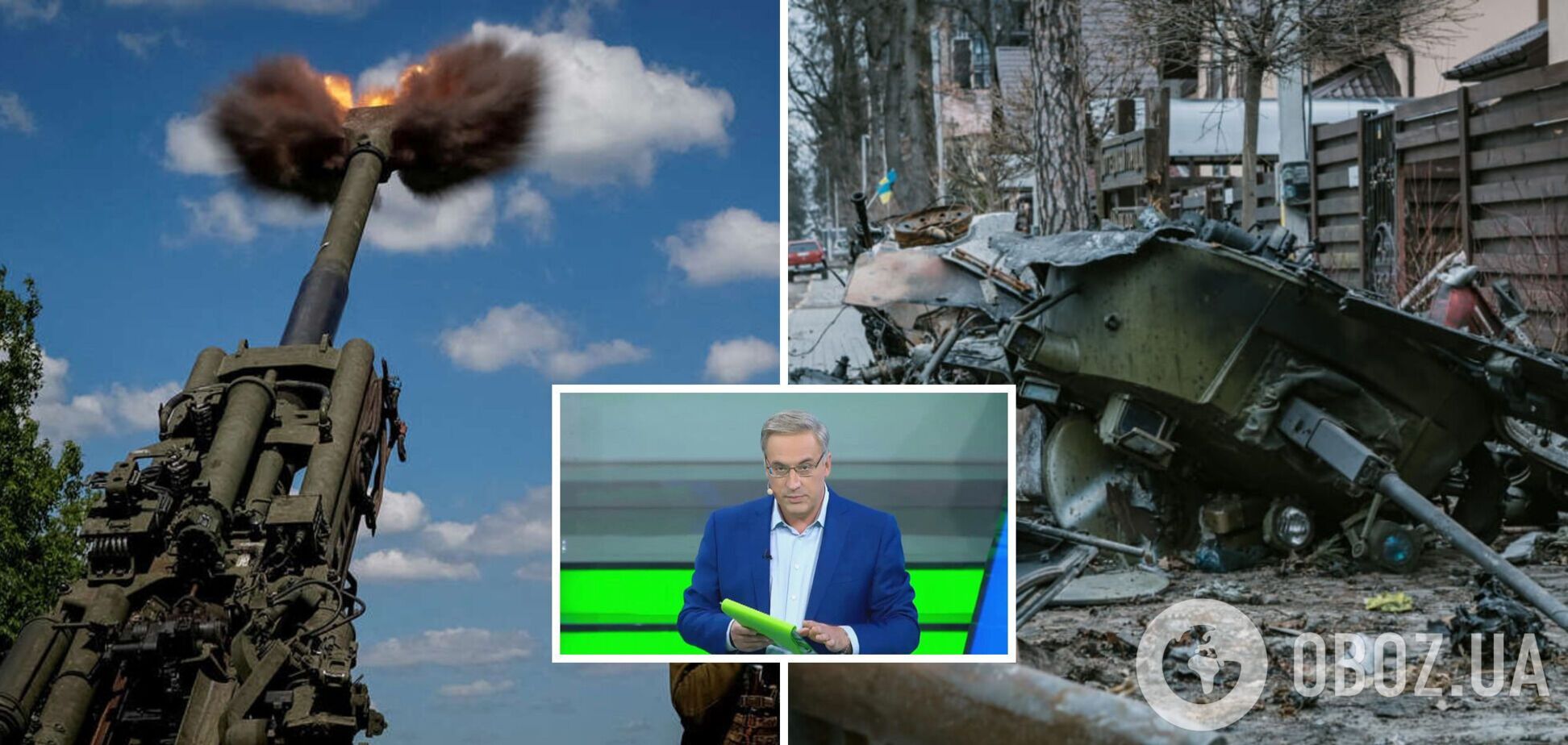 On the air of a political talk show on the federal channel "NTV", experts in a heated dispute about the armament of the Russian and Ukrainian armies passionately spoke about the fact that the combat equipment of the Armed Forces of Ukraine many times exceeds the capabilities of the invaders. There are enough weapons in the arsenal of the Russian army, but in a direct confrontation, the benefit from this amount is not much.
The episode with the controversy between the two experts was published by journalist Denys Kazanskyi on his Telegram channel . In Andrii Norkin's studio, an invited guest reported to his opponents that Ukraine receives regular aid from Western partners and that it plays a colossal role in the potential of resistance (to watch the video, scroll to the end of the page) .
"This week they are getting new equipment. M-777 and so on," admits the panelist.
"And how many? 20 pieces?", the "expert" joker tried to joke. "And we have two thousand."
"But our two thousand are not working, as you know very well," – a supporter of Ukrainian weapons retorted, which caused the indignation of the propagandists.
As previously reported by OBOZREVATEL, the same Norkin refused to comment on the withdrawal of Russian troops from the right bank of the Kherson region. He explained that any of the explanations threatens him with imprisonment , and he does not want to "sit" at all.
"If I say that I approve of the decision of the Ministry of Defense of the Russian Federation to withdraw our troops from the territory of Kherson, it means that I am publicly calling for the violation of the territorial integrity of Russia: in our criminal code, this is Article 280, Article 1. If I say that I do not approve of such an order The Ministry of Defense is discrediting the Russian troops. The same article, only the third part," the propagandist said.