Traffic in the center of the capital on the evening of November 15 is also hampered by traffic jams.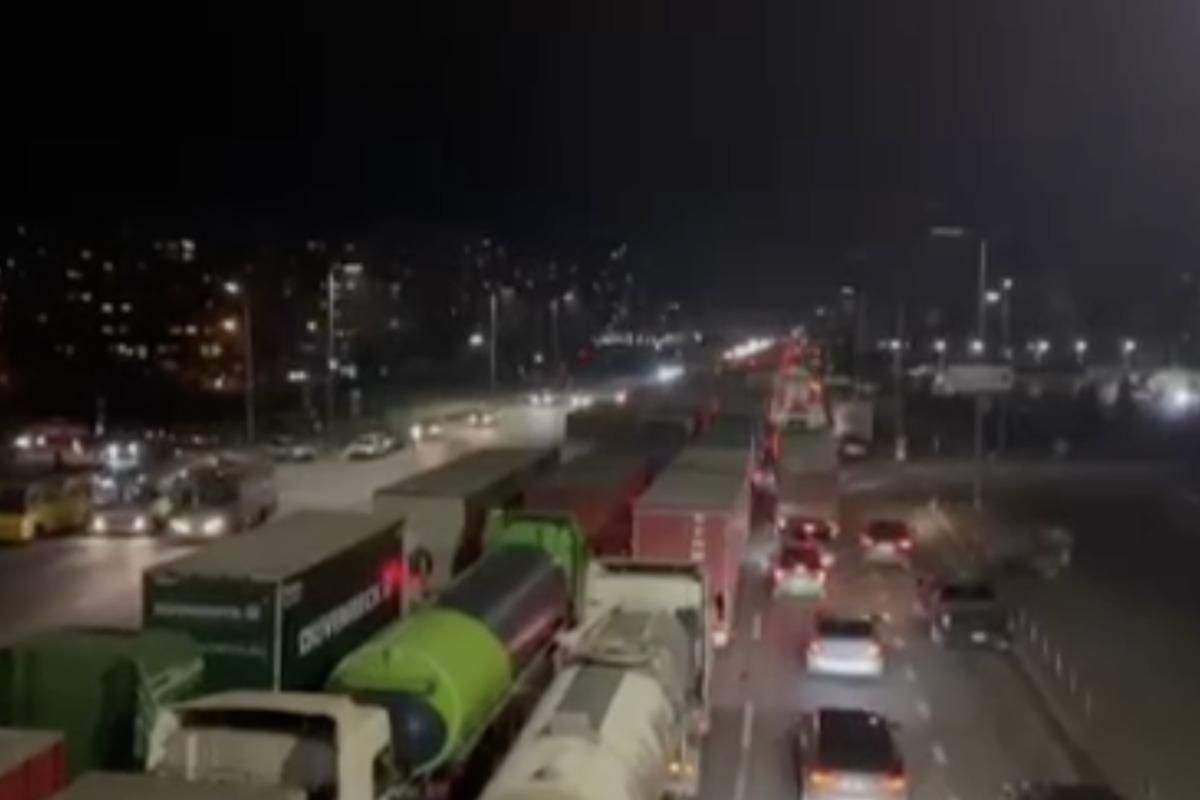 During an air raid in Kyiv lasting four hours, traffic jams formed on the roads of the capital, which are still observed today. And taxi drivers, taking advantage of the situation when the movement of the "red line" of the metro was stopped, raised prices for trips.
Video selection of traffic jams in Kyiv is published by the Telegram channel "Kyivsky Dvizh". So, according to him, Bazhan Avenue is completely paralyzed, the Northern Bridge is standing, traffic in the center of Kyiv is also constrained by traffic jams.
https://www.unian.net/player/Eai79ej2Traffic jams in Kyiv
Because of the shelling of the Russian Federation, it was decided to stop the movement of the subway along the "red line". Later, after the end of the alarm, the mayor of the capital, Klitschko, announced that the metro would resume normal operation. At some underground stations, where a lot of people have gathered, the disembarkation of passengers is resumed gradually.
So, due to the accumulation of people at the metro stations, which worked as a shelter, the metro trains ran along the red line from the Akademgorodok station to the Arsenalnaya station, but passengers were not disembarked further than the Polytechnic Institute station. The green metro line ran from the station "Syrets" to the station "Friendship of Peoples", as well as from "Osokorki" to "Krasny Khutor". The blue metro line ran as usual.
Due to the fact that the movement of the metro was limited, more taxi drivers took to the roads of Kyiv. Therefore, the prices for their services instantly skyrocketed. So, to get from the right bank to the left, you will have to pay more than one hundred hryvnias.
(C)UNIAN 2022