Most of the liberated area has been without electricity since November 6th.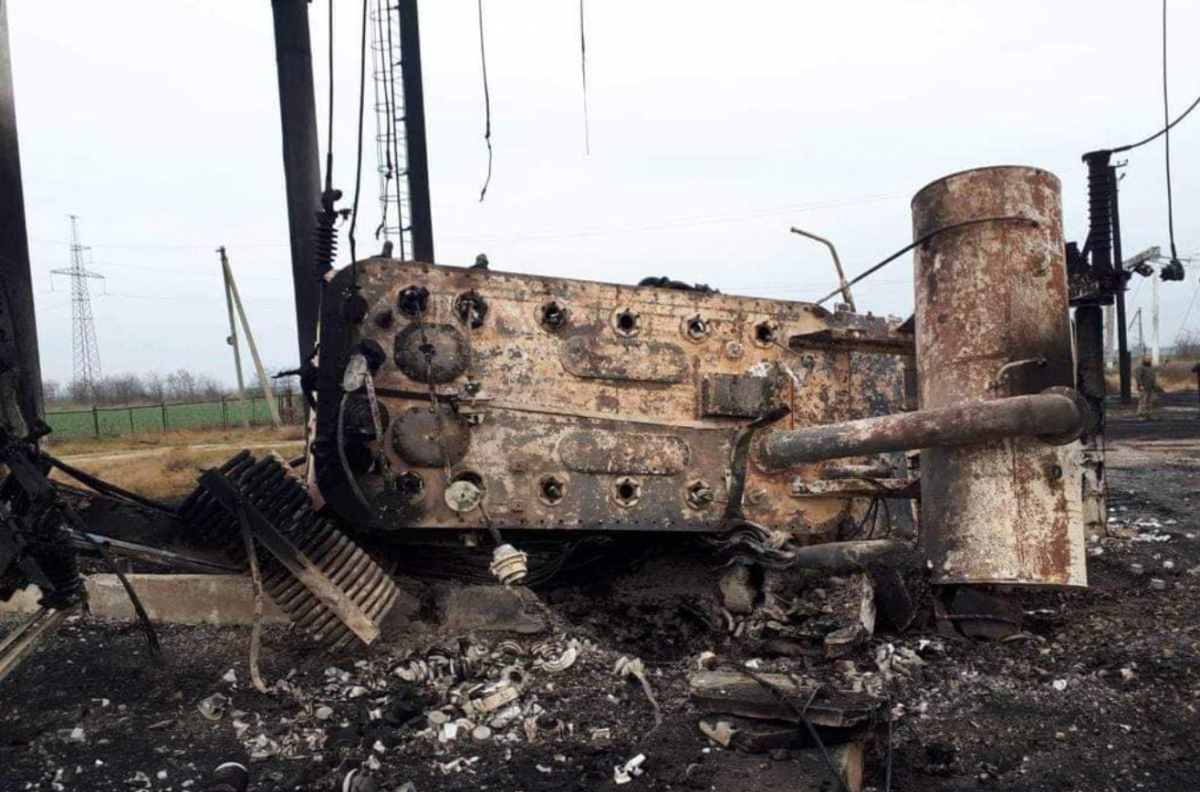 The Russian invaders destroyed an energy facility that provided power to the entire right bank of the Kherson region and a significant part of the Nikolaev region.
Two autotransformers, each weighing 250 tons, were blown up, Ukrenergo head Volodymyr Kudrytsky said on his Facebook page .
"The relay protection hall, compressor room, battery room – which, according to the terrorists, did not cause explosions, was additionally shot and smashed. Several hectares of the consequences of the impotent anger of the invaders before fleeing from the right bank of the Kherson region. A vile horde that can only destroy," he wrote.
Power supply schemes for the Kherson region from two neighboring regions are currently being developed.
The sappers are also inspecting high-voltage lines that run along the territories where heavy fighting took place.
"The level of mines there is very high. We are working carefully, but we are not losing a single minute. Most of the liberated Kherson region has been without electricity since November 6. We are doing everything possible to heal people as quickly as possible according to the selected backup schemes," Kudrytsky said.
In addition, the necessary equipment is already being sent to Ukraine from system operators in Poland and France, who responded to a request for help.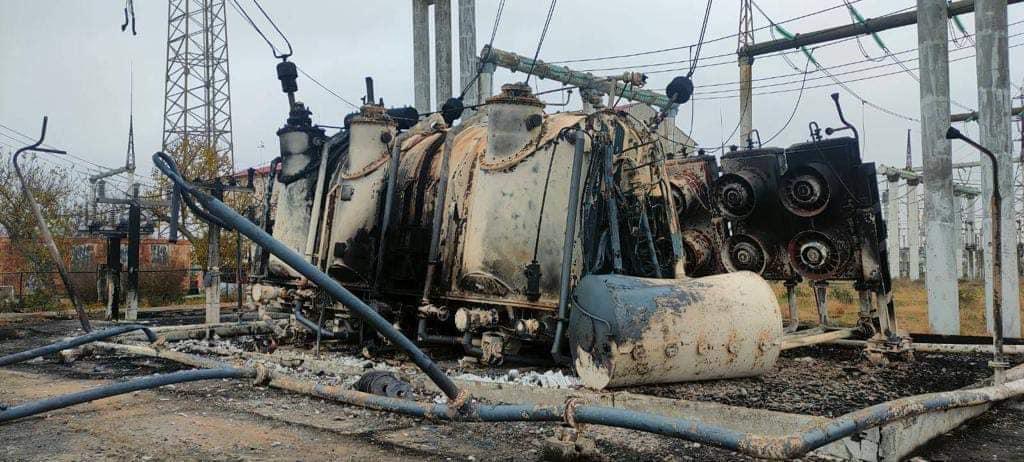 Liberation of Kherson region
As UNIAN reported earlier, on November 11, Ukrainian servicemen entered Kherson , which had been under Russian occupation since the beginning of the full-scale invasion of the Russian Federation.
Citizens greeted the Armed Forces of Ukraine with flags and loudly celebrated the liberation of the city from the occupation forces.
The operational command "South" reported that since the beginning of last week, the armed forces of Ukraine have de-occupied 179 settlements on the right bank of the Dnieper.
Earlier, DTEK reported that  it would take at least 2-3 weeks to restore the power supply line from the Dnipropetrovsk region to the liberated part of the Kherson region.
(C)UNIAN 2022