Local residents greeted the military with flowers, Ukrainian flags and under the slogan: "Glory to Ukraine."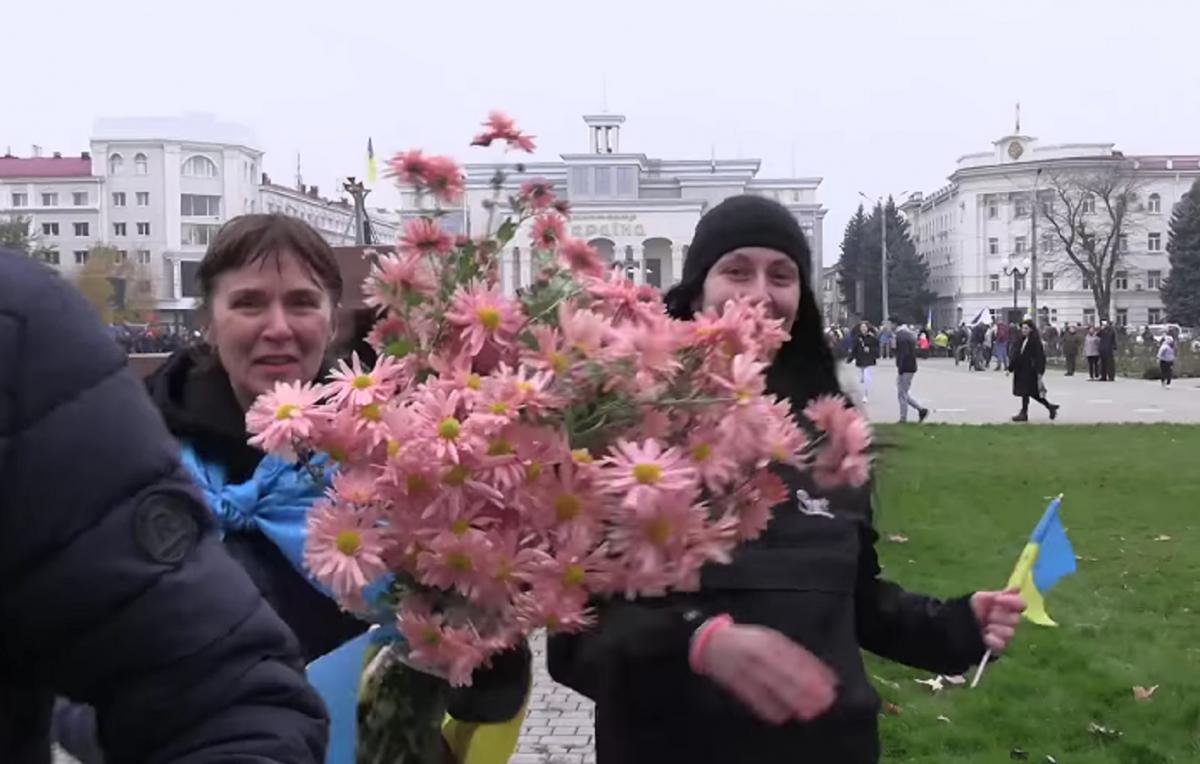 Ukrainian fighters showed unique footage of how they entered Kherson on November 11.
The video was posted on Facebook by the 59th motorized infantry brigade named after Yakov Gandzyuk. At the entrance to Kherson, the defenders filmed footage at the city stele.
In the regional center liberated from the invaders, a crowd of people, seeing the Armed Forces of Ukraine, ran to the fighters with flags and flowers. Many residents did not hold back their emotions and sobbed without hiding from the camera.
The frame also caught the moment of raising the Ukrainian flag in the center of Kherson.
https://www.unian.net/player/eavhlMF2Ukrainian soldiers showed how they entered Kherson
The liberation of Kherson and the failure of Putin in the war against Ukraine
Kherson came under the occupation of Russian troops in February 2022. During this time, the enemy engaged in looting, searching for and torturing civilians, killing activists and deporting the population.
In autumn, due to the degradation of the defensive potential, Russian troops were forced to leave the right bank of the Kherson region , leaving, among other things, the regional center .
Western analysts agree that the loss of Kherson was the biggest military defeat for Putin since the Russian Armed Forces left Kiev in disgrace in the spring of 2022.
The risk of losing the south splits the Kremlin from within and strengthens the influence of the "Wagnerian" leader Prigozhin, the Institute for the Study of War notes.
Putin's position was also undermined by partial mobilization. Sending untrained fighters to the front line stalled the advance of the Russian army, which was already very slow, and intensified criticism of the Russian "nationalists" who were already dissatisfied with the course of the "special operation".
Against the background of the collapse on the battlefield, the Kremlin resumed its attempts to start negotiations with Ukraine, but once again in the form of an ultimatum. 
(C)UNIAN 2022