Anastasia Pechenyuk 18:38, 11.11.22 UNIAN
The townspeople kindled a fire and sang Ukrainian songs.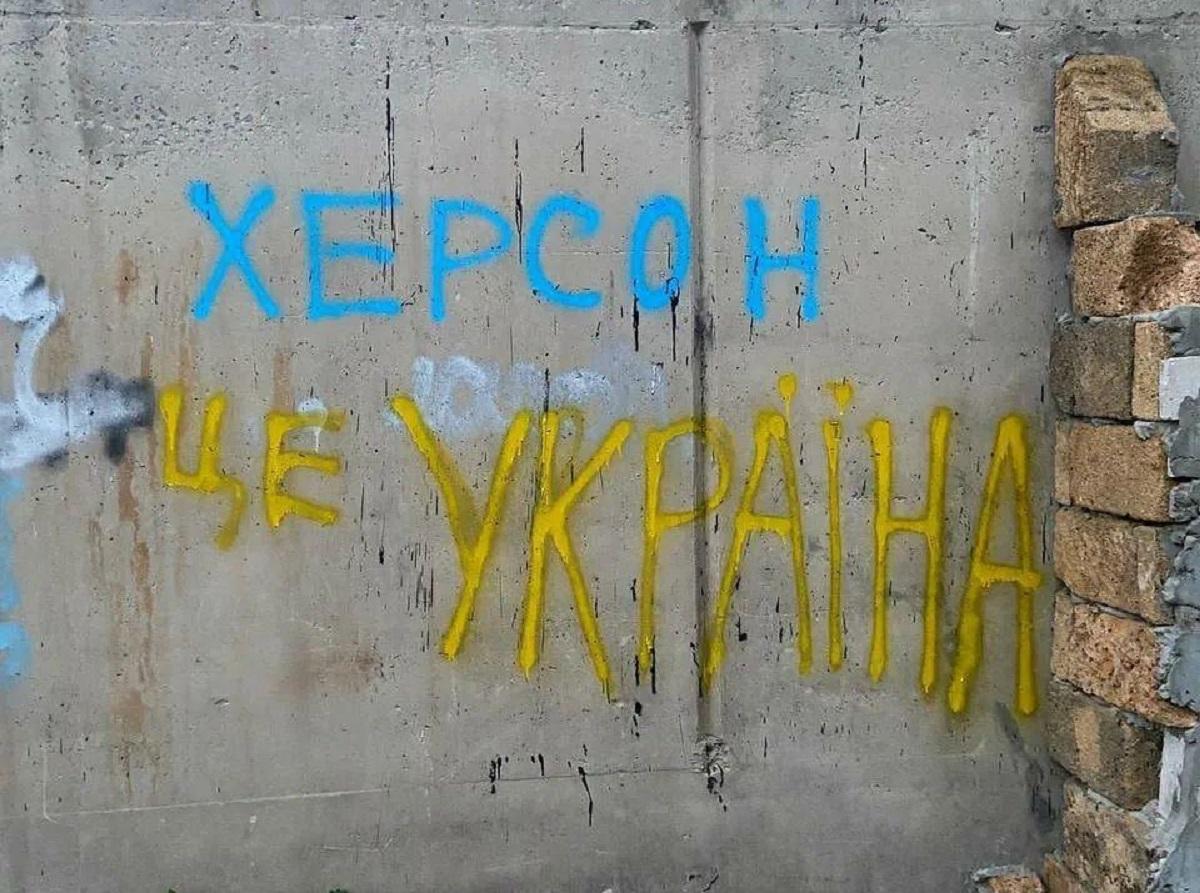 Residents of Kherson , which has been occupied by the Russians since the first week of a full-scale invasion of Ukraine, are celebrating their liberation from the enemy despite the lack of water and electricity in the city.
The speaker of the Odesa OVA Serhiy Bratchuk posted a video where you can see how the townspeople sing "Oh, there is red viburnum in the blue" and chant "APU!" in the light of flashlights, car headlights and a fire. 
Kherson is returned under the control of Ukraine, units of the Armed Forces of Ukraine enter the city – intelligence
"Kherson is Ukraine": OK "South" told what is happening in the city (video)
Let us remind you that now there is no water or electricity in the city. The Russian occupiers blew up the boiler rooms, the oblenergo facility and the television center, leaving the city.
https://www.unian.net/player/WRpBlI9CLiberation from the occupier is celebrated in Kherson despite the lack of electricity and water
The situation in Kherson
As UNIAN wrote, over the past few days, the Southern Defense Forces have been advancing significantly in the southern direction. It is known about dozens of settlements liberated in recent days in the Kherson region and on the border of the Kherson and Nikolaev regions.
On Friday, November 11, footage began to appear on social networks, in which one could see Kherson residents with Ukrainian flags and the military of the Armed Forces of Ukraine on the streets of the city , which has been occupied since the first week of the full-scale Russian invasion of Ukraine.
In the end, Ukrainian intelligence reported that Kherson was returning under the control of Ukraine, units of the Armed Forces of Ukraine were entering the city, and the retreat routes of the Russian invaders were under the fire control of the Ukrainian army.
They turned to the Russians abandoned by the command and stressed that they would not be able to escape. The Russians were urged to surrender.
Before that, it became known that the Russian invaders were fleeing from the left bank of the Dnieper to the right, robbing the settlements they left and destroying their infrastructure.
At the same time, there were reports that the military command recommended that the Russians flee on their own, dressed in civilian clothes.
https://www.unian.net/society/novosti-herson-hersoncy-prazdnuyut-osvobozhdenie-ot-okkupanta-nesmotrya-na-otsutstvie-sveta-i-vody-video-12042672.html