The Main Intelligence Directorate of the Ministry of Defense stressed that the Russians abandoned by the military command will not be able to escape.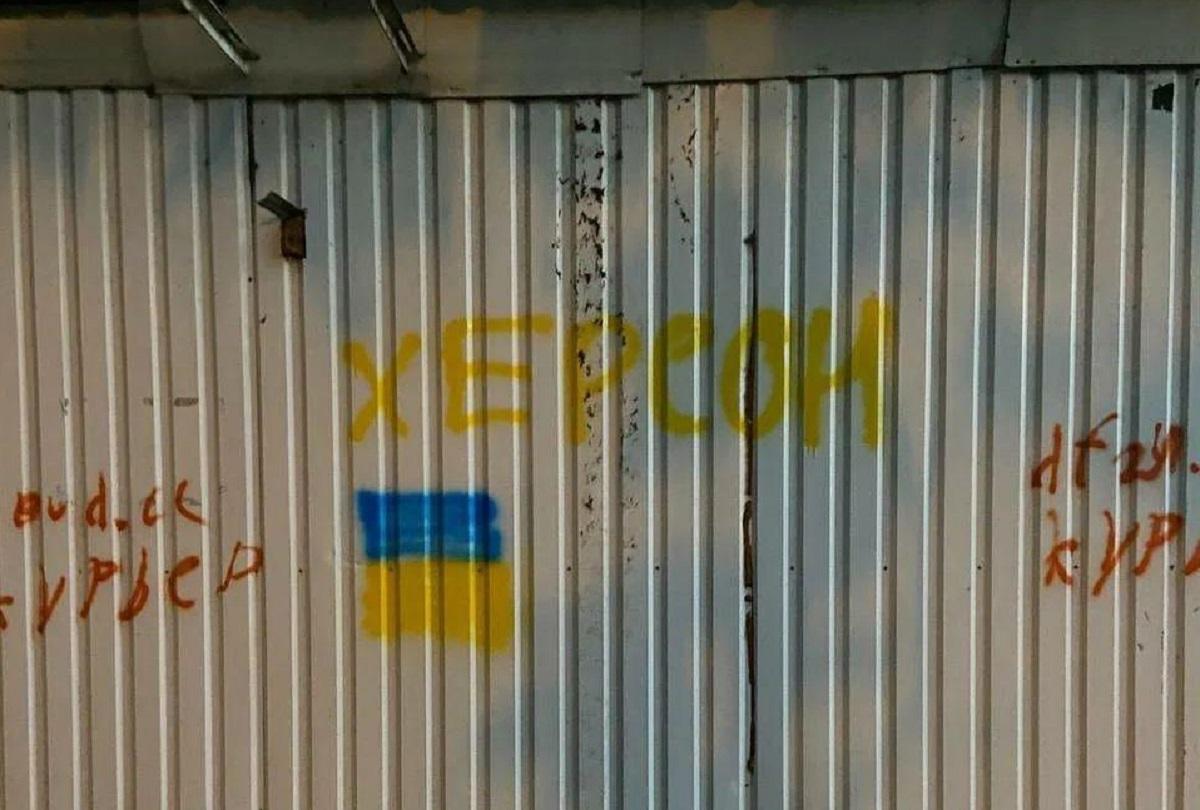 The Main Intelligence Directorate of the Ministry of Defense of Ukraine confirmed that the Ukrainian military are entering Kherson , which has been occupied since the beginning of March .
They noted that after the retreat of the main group of troops of the Russian army from the Ukrainian Kherson, the Russian command left the soldiers to their fate, urging them to try to escape on their own, dressed in civilian clothes.
The Main Intelligence Directorate of the Ministry of Defense turned to the Russians and stressed that they would not be able to escape. Abandoned Russian soldiers were urged to surrender.
"Kherson is returning under the control of Ukraine, units of the Armed Forces of Ukraine are entering the city. The retreat routes of the Russian invaders are under the fire control of the Ukrainian army. Any attempts to oppose the Armed Forces of Ukraine will be stopped. Every Russian soldier who resists will be destroyed. You have the only chance to avoid death – immediately surrender," the GUR MO said in a statement.
The military stressed that in the event of voluntary surrender, Ukraine guarantees the Russians the preservation of life and security, compliance with the Geneva Conventions, food, medical care and the possibility of exchange.
The GUR MO said that the Russians have two ways to surrender:
receive instructions through the "I want to live" project (phones +38 066 580 34 98, +38 093 119 29 84, Telegram chat bot https://t.me/spasisebyabot );
if it is impossible to contact "I want to live", surrender in direct contact with the military.
In case of direct surrender, the Russian military should unfasten the magazine, hang the weapon on the left shoulder with the barrel down, raise his hands with a white flag and shout "I surrender!", approach the Ukrainian defenders, following all their commands.
A group or unit can surrender according to the following scheme: lay down all weapons and retreat, stand in front of their military equipment, having previously drowned it out, send a negotiator (an officer or the most senior in rank) – he must be unarmed and have a white flag.
"If you are a citizen of Ukraine from the occupied territories and you were forcibly "conscripted" and forced to fight on the side of the Russian Federation, inform the Ukrainian military about this. During interrogation, you will have to provide the Ukrainian military with your data: last name, first name, patronymic, rank, date of birth, personal number and other relevant information,"
(C)UNIAN 2022