The Russians prepared in advance to escape, but did not manage to take the loot.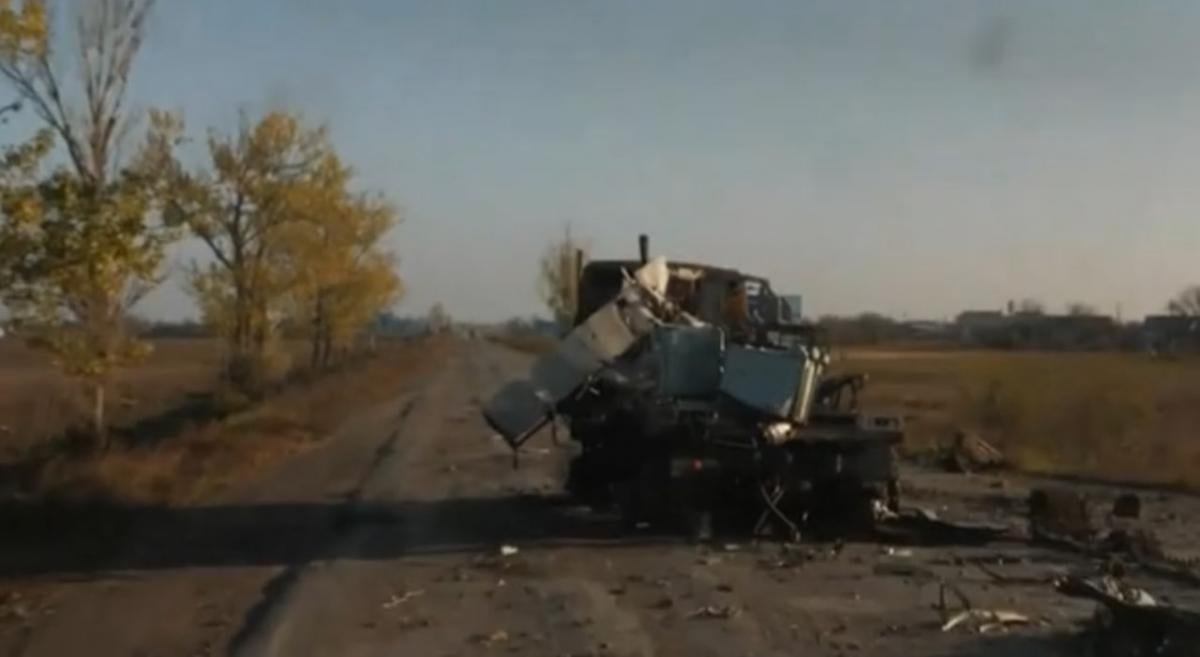 The Ukrainian army demonstrates success in the Kherson region, from where the invaders fled in a hurry, although they prepared for this in advance. So, on the roadsides of the already liberated settlements of the region, the military see broken trucks with washing trucks.
As reported in the new TSN story, the rashists wanted to take out the loot, but did not have time. The invaders were not interested in the preservation of their military equipment, but in looting.
Residents of already liberated settlements rejoice when they see the Armed Forces of Ukraine. People do not hold back tears, they run out into the streets and greet the military. Sad stories are already beginning to appear that the rashists killed and tortured civilians.
People are in a hurry to tell the Armed Forces of Ukraine everything, they help them and tell them exactly where the invaders lived and which houses need to be checked. And on the roadsides you can see a lot of broken cars, the invaders fled, but they were caught up by the "punishment" of the Armed Forces of Ukraine.
https://www.unian.net/player/nCc7lgdRThe road to Kherson is littered with broken cars with washing machines
Liberation of the Kherson region: what is known
On November 11, as UNIAN already reported, it became clear that the Armed Forces of Ukraine were waiting in Kherson. The flag of Ukraine appeared over the building of the Regional State Administration , and later videos with the military, who were near the city, began to appear on the network.
OK Yug was the first to officially, albeit cautiously, comment on the information about the liberation of Kherson . Subsequently, the Main Intelligence Directorate of the Ministry of Defense of Ukraine confirmed that the Ukrainian military were entering Kherson, which had been occupied since the beginning of March. 
(C)UNIAN 2022