The Russian army is demoralized by the surrender of the city
10.11.2022
A video recorded by two Russian occupiers in temporarily occupied Kherson has been shown online. The sad-eyed military, instead of being happy to be alive, complained that they did not want to move to the other bank of the region.
The footage was published on the OBOZREVATEL Telegram channel on November 9. The occupants called the flight from Kherson caused by the actions of the AFU "a historic and difficult event".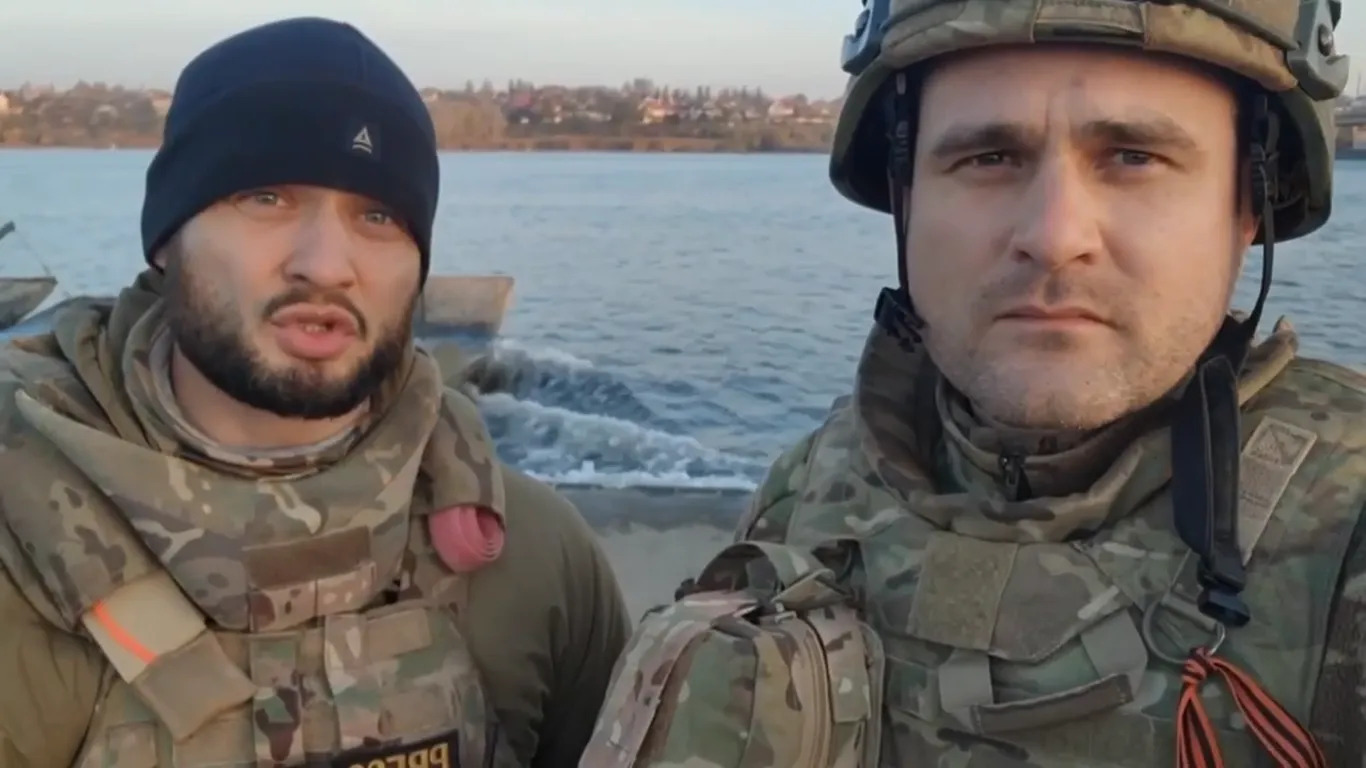 They also showed a crossing made of barges under the Antonivsky bridge, through which personnel and vehicles are likely to be relocated to the right bank of Kherson Region.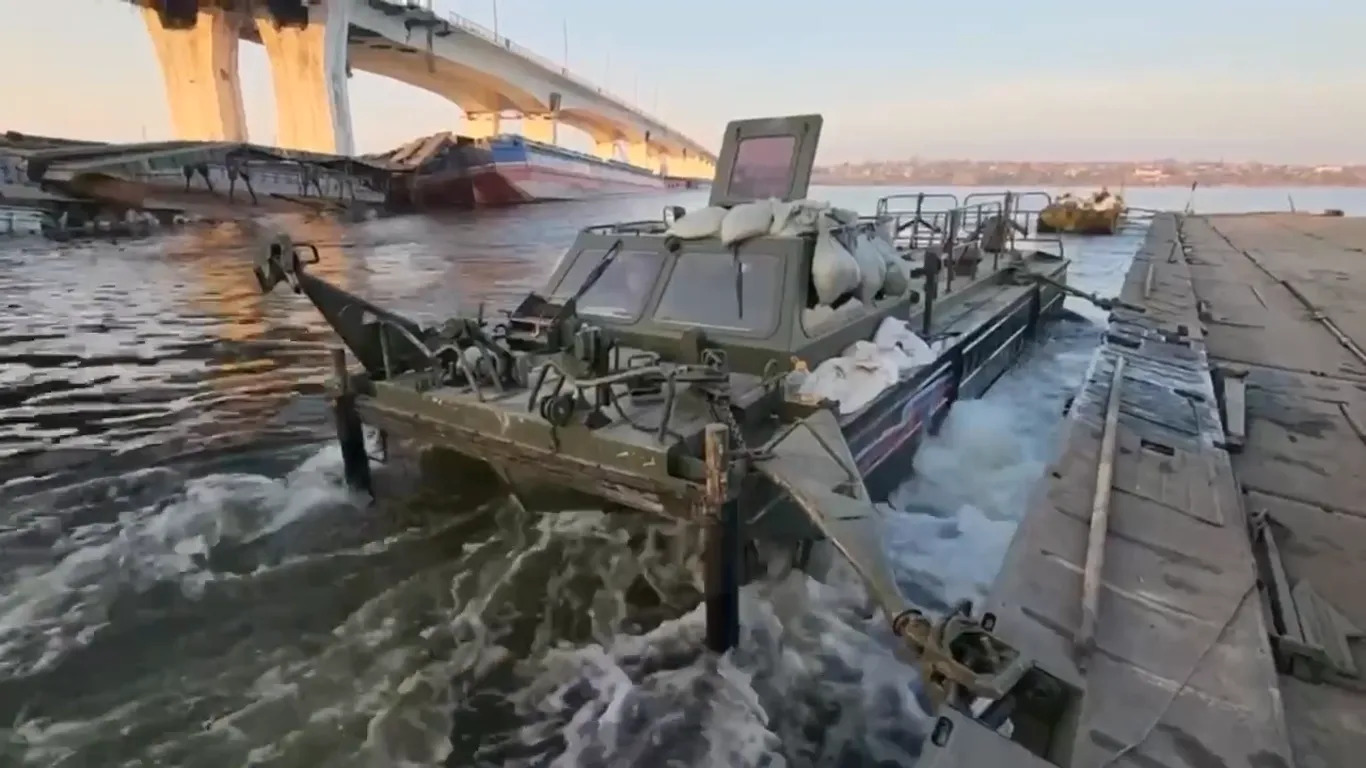 One of the "swimmers" admitted that the Russian army did not have the capacity to bring ammunition into the city. According to him, they would not be able to hold Kherson with the supplies they have.
"Well. A historic event, quite a tough one. Today we got up early in the morning, from shipboard straight into a ball, as they say, we got. We are crossing to the other side of the Dnieper. It is the first time I see the Dnieper, Kherson. And it is clear to me now why it is happening. It would be madness to defend the city with such a supply," he said.
At the same time, the Russian invader started to dream that he could still return to Kherson.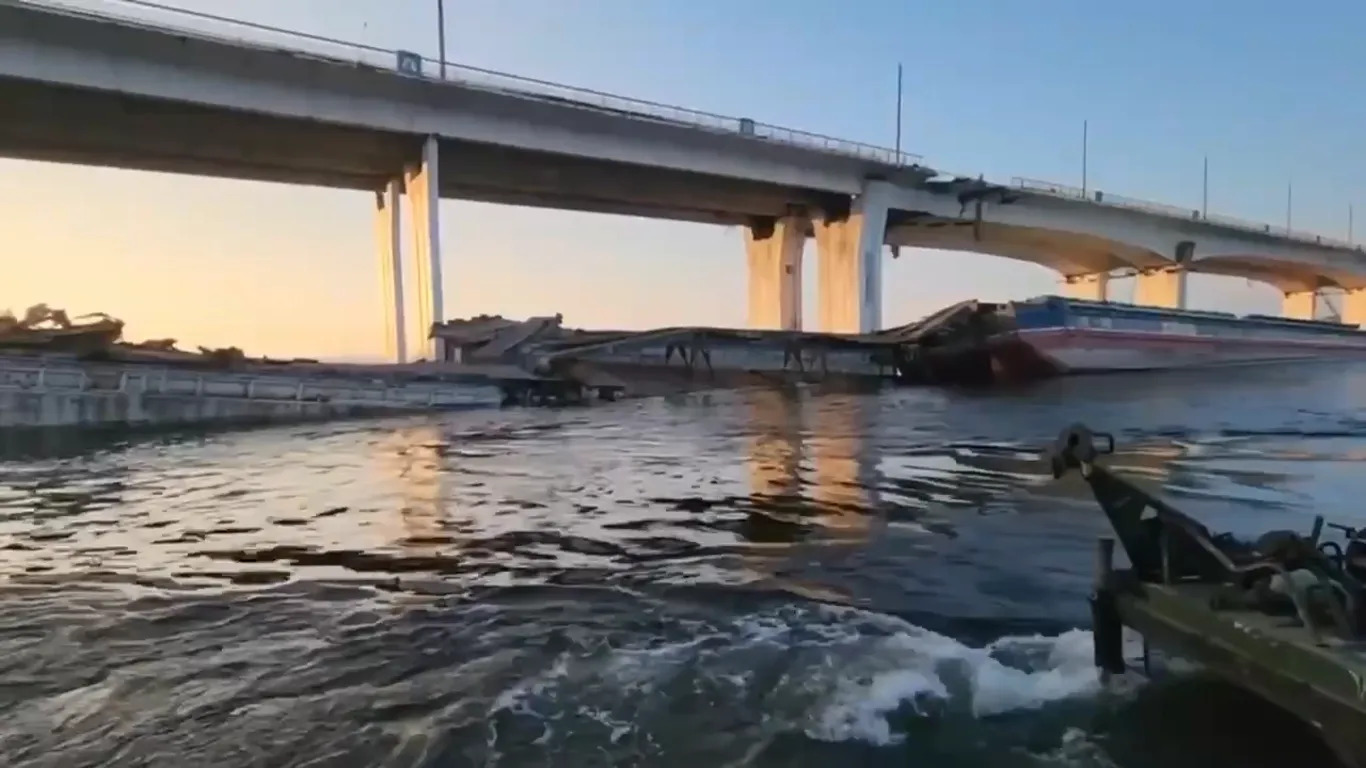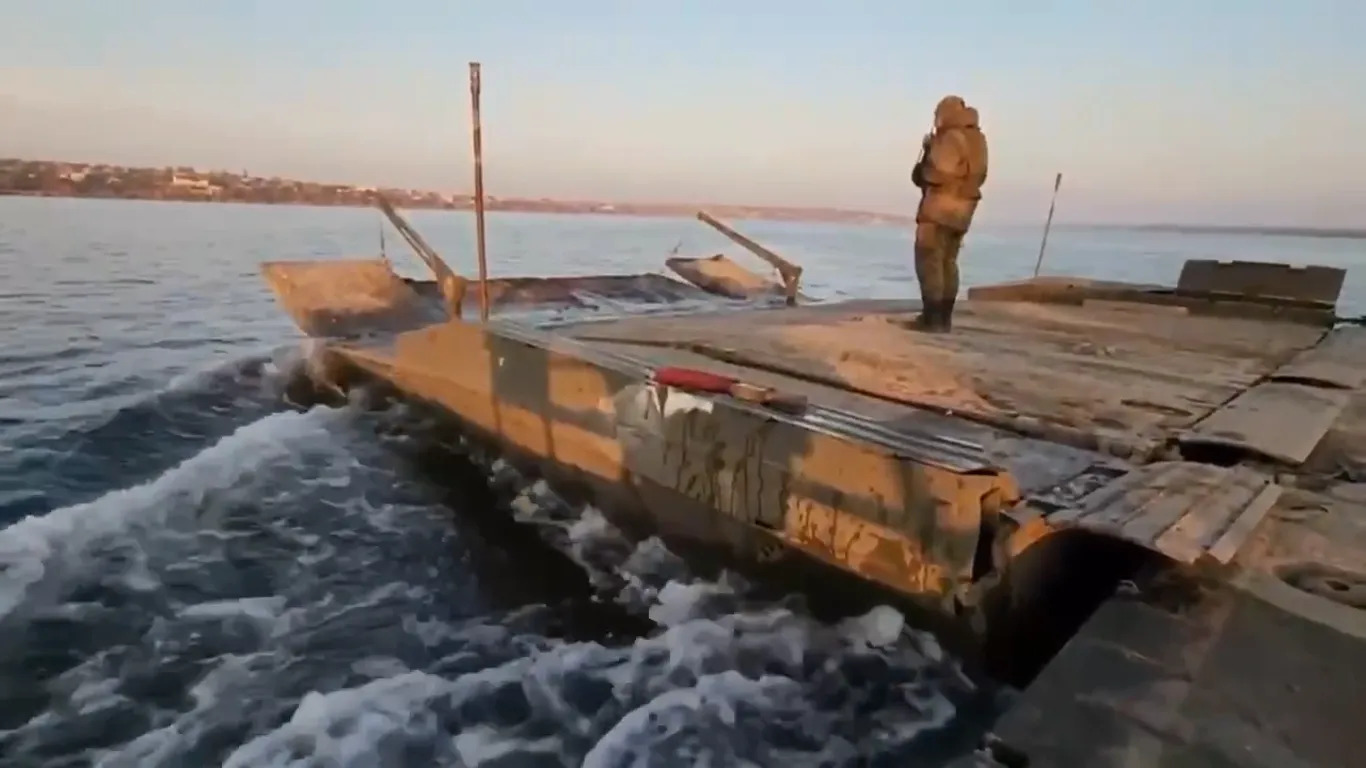 "If there is a will to win and resist, nothing is lost. I hope we will come back," Putin military man said.
The second occupant said he felt "bitter and hard" fleeing the illegally seized Ukrainian city and also hoped that "somehow everything can be won back".
"It's all hard, bitter. Especially since it is now a subject of the Russian Federation. We were driving and saw a lot of 'Russia is Here Forever' posters. Well, let's see what happens next. We hope that somehow we can win it back," said the Russian Federation military officer, almost in tears.