The streets of the liberated settlements are littered with destroyed cars, and there are signs of mines on the houses.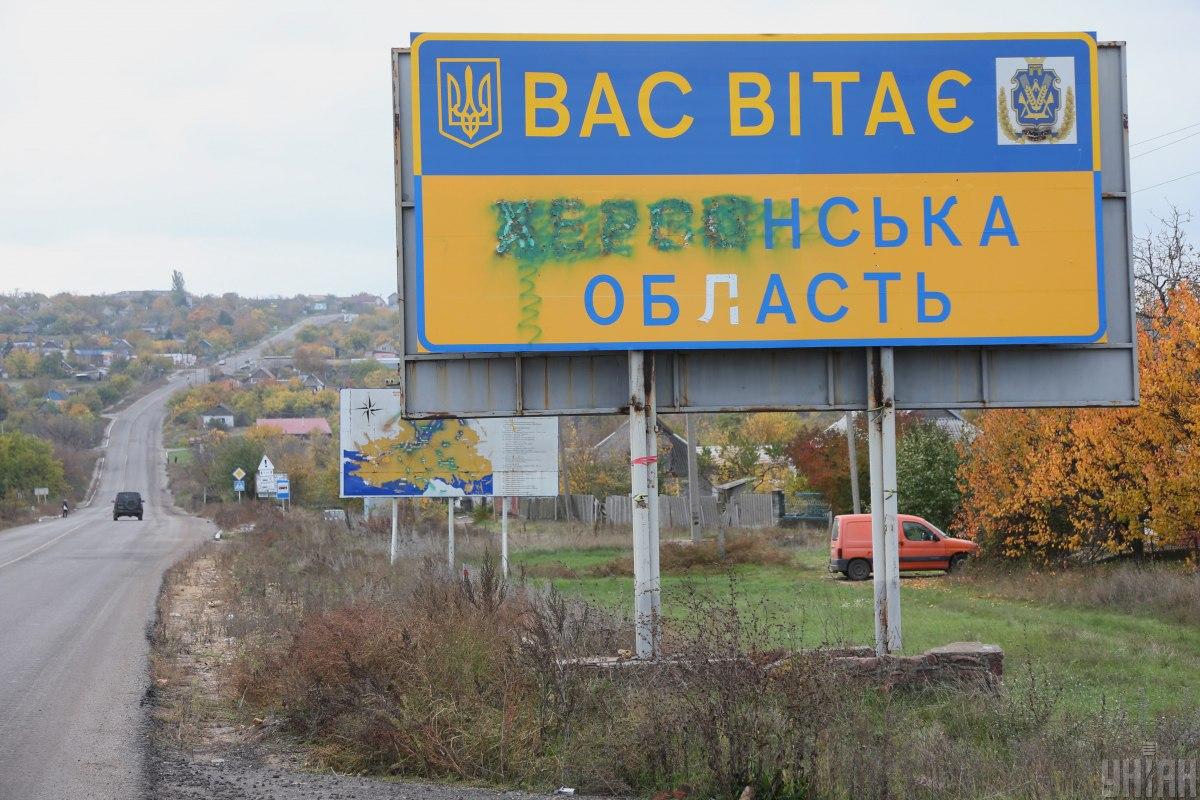 Ukrainian troops continue their offensive in the Kherson region. Since the beginning of October, an area of ​​almost 1.4 thousand square kilometers has been liberated here.
Today, in the recently liberated settlements, houses, electricity supply, and banks are being restored so that local residents have the opportunity to receive social benefits. How these settlements look after the occupation – in the UNIAN photo report.
Berislavsky district
_
As reported by the chairman of the Kherson regional military administration Yaroslav Yanushevich, the town of Vysokopolye, liberated from the invaders, was destroyed by 80%. During their stay here, the invaders were housed in the building of the village council. The occupiers left behind a lot of rubbish and dirt here.
Residents of the Vysokopolska community are trying to restore their housing before winter, where possible. The authorities are also trying to distribute construction kits.
Novovorontsovka, liberated from the enemy, in the same as Vysokopolye, Berislavsky district, now meets with a destroyed road sign. Although the invaders did not live here, most of the private and administrative buildings were also destroyed here, and the local hospital was also destroyed.
The village is recovering after the occupation, people have begun to return here, branches of state banks are already working.
Kakhovskiy district
Lyubimovka in the Kakhovka district, whose liberation also became known at the beginning of last month, was left without a school as a result of enemy shelling. In addition to the school, in Lyubimovka, the Russian invaders were located on a pig farm. As in other places that the Russians turned into their lair, there is a lot of garbage and dirt left here.
The situation in the Kherson region
On November 9, Russian Defense Minister Sergei Shoigu and the new commander of the Russian occupation forces in Ukraine, Sergei Surovikin, announced that the Russian army was allegedly leaving the right bank of the Kherson region.
At the same time, it became known that the Russian army blew up 5 bridges in the region. Kherson deputy Sergei Khlan also said that "the front of the Russians collapsed" and they began a mass retreat.
The General Staff of the Armed Forces of Ukraine stated that they could neither refute nor confirm the information about the so-called withdrawal of the occupying troops from Kherson.
The head of the Nikolaev regional military administration, Vitaly Kim, commenting on the prospects and timing of the liberation of Kherson from the invaders, noted that this information is classified. Also, more and more often, representatives of the authorities are calling for maintaining informational silence regarding the events in southern Ukraine.
Commander-in-Chief of the Armed Forces of Ukraine Valeriy Zaluzhny, commenting on the likely exit of the occupiers from Kherson, stressed that this is "the result of our active actions,"
(C)UNIAN 2022