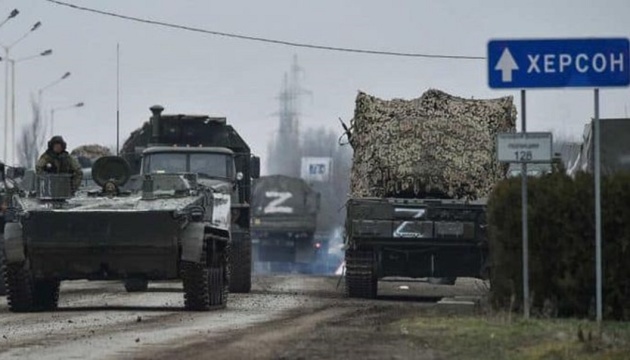 10.11.2022 13:12
The command of the Russian armed forces did not ask the Ukrainian side to create a "green corridor" to withdraw troops from Kherson.
"According to the available information, the Russian side addressed neither the leadership of the Armed Forces of Ukraine, nor the leadership of the General Staff, nor the command of the army groups with a request to create so-called 'green corridor'," Brigadier General Oleksiy Hromov, Deputy Chief of the Main Operational Department of the General Staff of the Armed Forces of Ukraine, said at a briefing, answering Ukrinform's question about the request for a "green corridor" for the invaders.
Earlier today, Serhiy Khlan, a member of the Kherson Regional Council, said that the Russians were moving their equipment to the left bank of the Dnipro River, and the Armed Forces of Ukraine were destroying it.
As reported, on November 9, Sergei Surovikin, the commander of the joint group of Russian troops in Ukraine, and Russian defense minister Sergei Shoigu announced the withdrawal of troops from Kherson to the left bank of the Dnipro River.
That day, Mykhailo Podolyak, adviser to the Head of the President's Office, said that it was too early to talk about the withdrawal of Russian troops from Kherson. He also noted that a significant part of Russian troops remained stationed in Kherson, additional reserves were being redeployed to the region, and Russia was not going to leave Kherson without a fight.
(C)UKRINFORM 2022