The mobile installation shows good results, the National Guard shared.
In the Nikolaev region, the National Guardsmen created a mobile unit with machine guns to destroy enemy drones .
This was reported by the Southern Operational-Territorial Association of the National Guard of Ukraine.
"Mykolaiv guardsmen created a mount with PKT machine guns (Kalashnikov tank machine gun – UNIAN) to destroy enemy drones. A huge part of the armored vehicles that are now used in the course of hostilities in Ukraine are equipped with 7.62-mm tank machine guns or other heavy machine guns," they say. in the message.
It is added that this machine gun in the tank version uses an electric trigger, it does not have a bipod and a pistol grip with a butt.
For firing, the National Guardsmen added a trigger mechanism to the installation itself, which activates two machine guns at once. Also, an anti-aircraft sight was added in the workshop of the National Guard.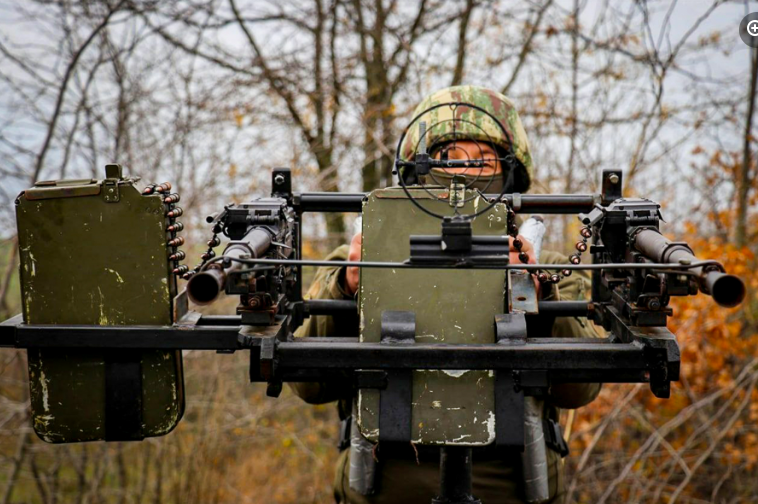 "The mobile installation is already working accurately, showing successful results," the National Guard added.
(C)UNIAN 2022