The institution has a medical unit where ultrasound is done, dental and other services are provided.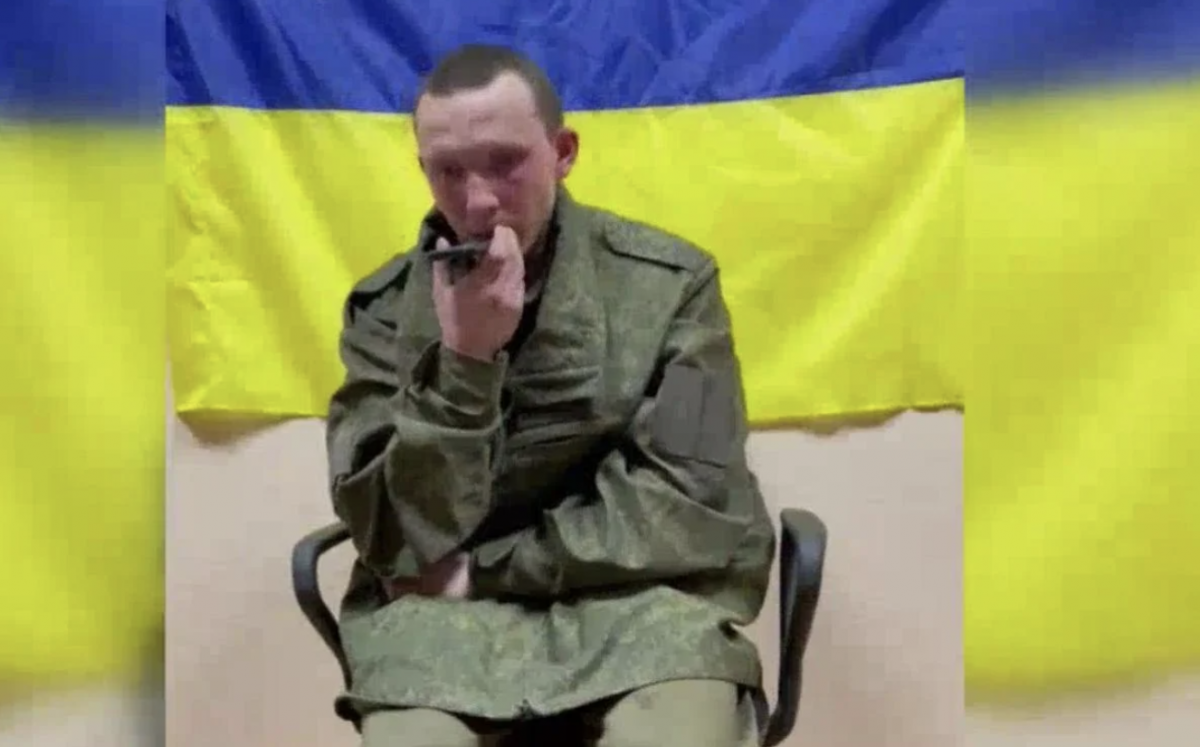 How Russian prisoners of war live in Ukraine, how they are fed, journalist Igor Serov told.
He returned from a secret camp where the Russian military is kept. According to the journalist, he was struck by two things. He shared this on the air of the national telethon.
The first point: many Russians do not understand at all why they are in captivity. The invaders claim that they "came to liberate". The second point: they are working and now they are making bags with the inscription Merry Christmas, which will be sold in Ukraine. This, Serov believes, is paradoxical.
The journalist said that the Russians in the secret camp "live in chocolate." They are fed according to the standards of officers of the Armed Forces of Ukraine. The establishment has its own chef.
"Breakfast: fish, barley porridge with sauce, bread, sugar, tea. Lunch: salad with cabbage, pasta soup, boiled potatoes with stewed fish. And dinner: fish with potato additive, bread, sugar, tea," Serov shared.
This room does not look like a prison, more like a military barracks. Many standing beds, each with its own bedside table and hygiene products. They order books from the library for themselves, they also study Ukrainian songs there.
In addition, captured Russians have the right to make calls. But very often parents see Ukrainian numbers and do not answer.
https://www.unian.net/player/0RFrYPoCHow captured Russian invaders are kept in a secret camp
Also, Russian prisoners of war were allowed to watch Ukrainian television.
What does a POW camp look like?
The Ministry of Justice showed the conditions under which Ukraine holds Russian prisoners of war.
The prisoner-of-war camp is guarded, and detainees can move freely inside the building. Proper living conditions have been created for prisoners of war, and medical support has been organized.
"It is important that the detainees work here. They do not spend their lives just looking at the ceiling. They are engaged in woodworking and benefit Ukrainian society," the ministry said.
The rest of the Russian military is kept in separate rooms in correctional colonies of the minimum security level with general conditions of detention, medium and maximum security levels, as well as in a pre-trial detention center, isolated from other convicts and taken into custody.
© facebook.com/minjust.official
© facebook.com/minjust.official
© facebook.com/minjust.official
© facebook.com/minjust.official
© facebook.com/minjust.official
© facebook.com/minjust.official
© facebook.com/minjust.official
© facebook.com/minjust.official
© facebook.com/minjust.official
© facebook.com/minjust.official
© facebook.com/minjust.official
© facebook.com/minjust.official
© facebook.com/minjust.official
© facebook.com/minjust.official
© facebook.com/minjust.official
© facebook.com/minjust.official
© facebook.com/minjust.official
© facebook.com/minjust.official
© facebook.com/minjust.official
1 / 9
(c)UNIAN 2022