Evidence suggests that the ayatollah regime continues to assist Russia in its armed aggression against Ukraine.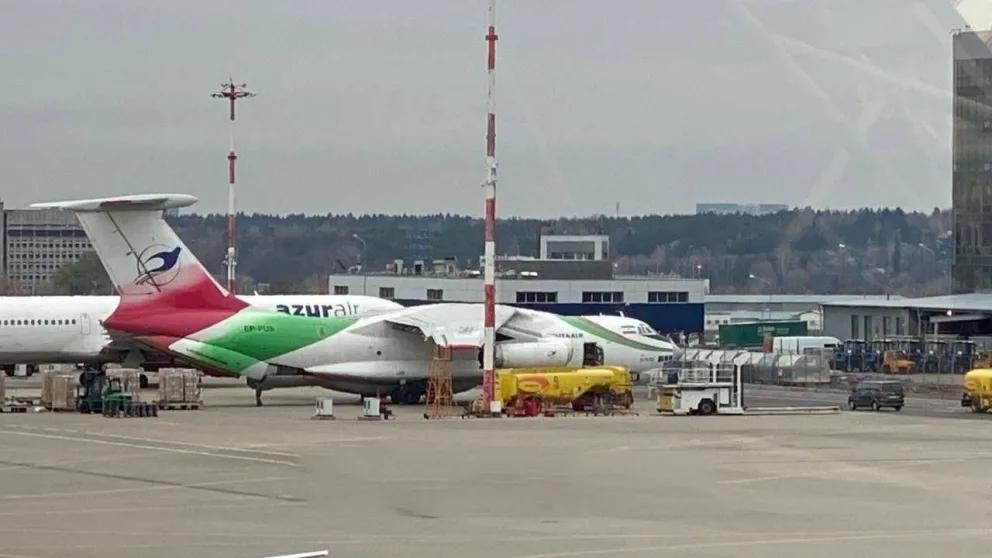 On Thursday, November 4, an Il-76 cargo plane from Tehran arrived in Moscow. Most likely, he delivered a new batch of weapons from the Ayatollah regime for the Russian occupiers. Military assistance from Iran is actively used by rashists in armed aggression against Ukraine.
These conclusions were shared by Bild , citing two photographs of the unloading of the aircraft at Vnukovo Airport. The portal received pictures from an anonymous source.
The images show how forklifts are transporting pallets of large boxes that were on board the Il-76. However, the delivery of weapons is evidenced not only by the shape and size of the boxes. The plane that landed in Moscow belongs to the private Iranian airline Pouya Air. Until 2012, it was called Yas Air, but rebranded when it came under US sanctions.
According to the US Treasury Department, the airline was engaged in "transportation of illegal cargo." This includes weapons for Iranian clients in the Middle East. Deliveries were carried out on behalf of the military-political formation of the Guards of the Islamic Revolution.
Help for Russia from Iran in the war against Ukraine: the latest information
Tehran began supplying Shahed-136 kamikaze drones to Moscow back in August. And on September 13, the first use of Iranian-made drones at the front was recorded . Since then, the occupiers have regularly used UAVs to strike at peaceful Ukrainian cities, in particular, infrastructure facilities.
In early October, President Volodymyr Zelensky announced that Moscow had ordered 2,400 kamikaze drones from Tehran. This information was received by Ukrainian intelligence.
On October 18, Reuters reported on a new agreement between Russia and Iran. The last state agreed to send medium-range ballistic missiles to the aggressor, in particular, the Fateh and Zolfaghar families.
On November 4, Ukrainian intelligence confirmed that Moscow and Tehran had concluded all agreements on the supply of a new batch of weapons, which also includes ballistic missiles. However, the first deliveries under the new deal include only 200 drones.
Iran on November 5 for the first time admitted to selling kamikaze drones to Russia. But this was supposedly before the war with Ukraine.
(C)UNIAN 2022