The occupiers cut out the toilets in the bathrooms and also removed the curtains from the stage.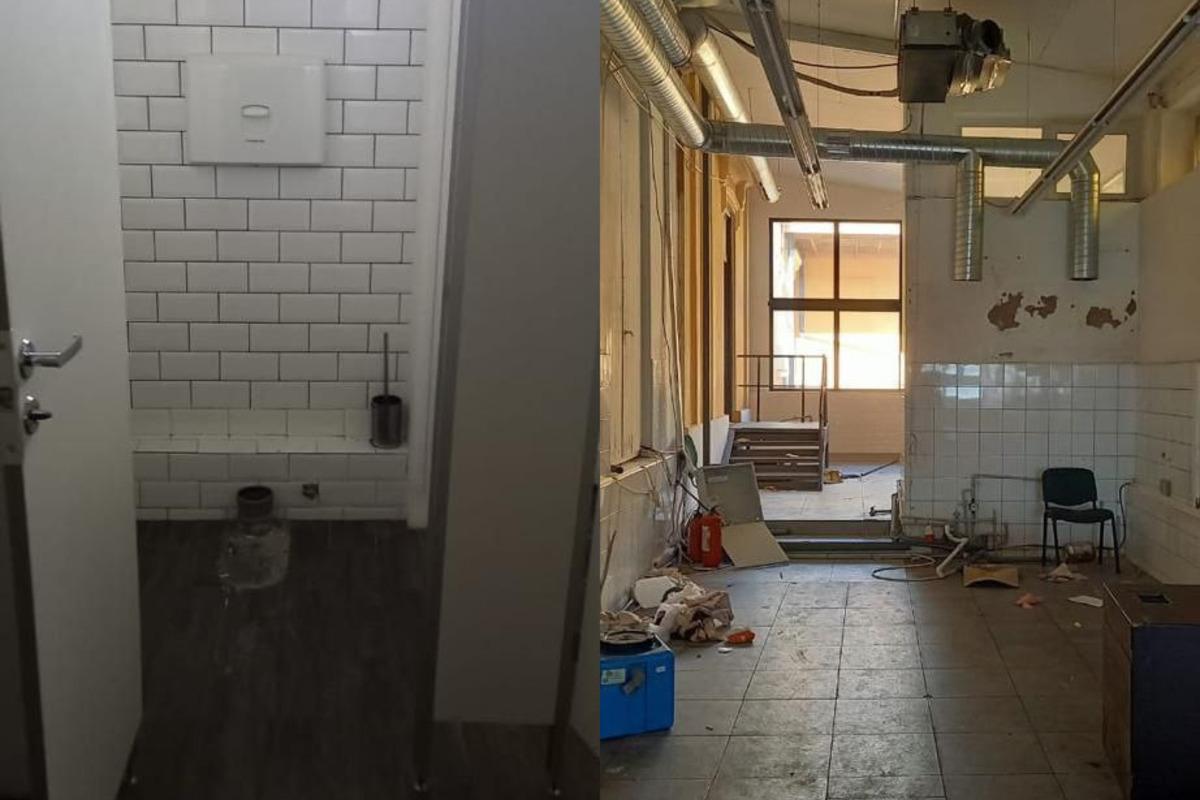 The Russian military leaves administrative buildings and other premises in the temporarily occupied Kherson and near this city. And here they already excelled in looting – they looted a restaurant.
Kherson-based journalist Kostyantyn Ryzhenko reported on this case on his Telegram channel and published footage of the consequences of the "raid" of rioters on the institution.
He said that it was about the PALAZZO restaurant, which was located in the building of the former office of the State Treasury Service of Ukraine in the Kherson region.
The footage shows the mess the occupiers left behind – they removed the curtains from the stage and dismantled the toilets in the toilets.
"Just kidding, but… Do you remember when the Palazzo restaurant was opened on the site of the DKS? So, when the bastards drove, they threw everything: tableware, curtains, equipment and toilets, s*ss, they dismantled toilets and took them away," Ryzhenko wrote.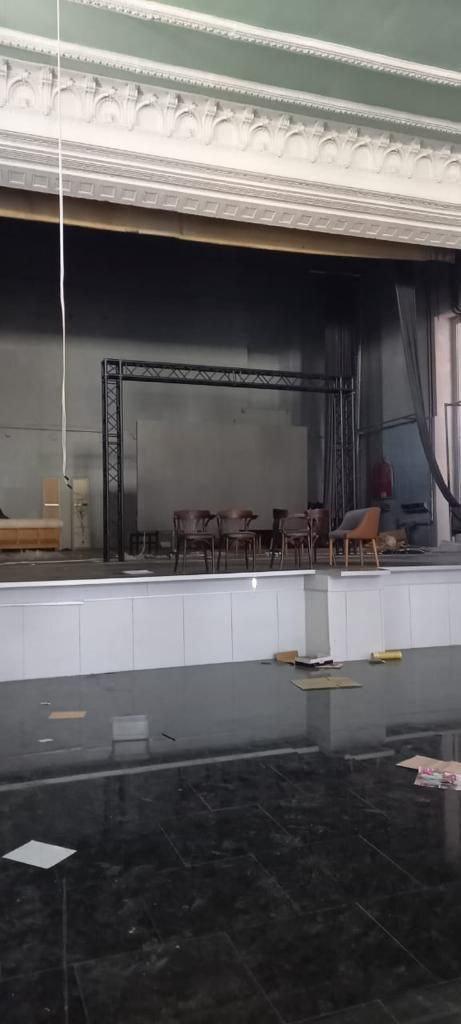 What is happening in the Kherson direction
At the end of August, the Ukrainian Armed Forces launched a counteroffensive in southern Ukraine. As of October 21, 88 settlements in the region were liberated .
According to ISW analysts, the Kremlin is creating informational conditions to justify the retreat and surrender of significant territories of the Kherson region.
Collaborators began to flee from the left bank of the Dnieper to the right in the Kherson direction against the background of the news about the counteroffensive of the Armed Forces.
Earlier, the first deputy chairman of the Kherson Regional Council, Yuriy Sobolevskyi, said that the Russian invaders are taking away valuable things from the temporarily occupied Kherson . "The city is being looted on a large scale. They are taking away, including the equipment of the State Emergency Service, which was still left. There is information, unfortunately, that either they have already started or are preparing to take away cultural values ​​from Kherson's museums and property from a number of other communal enterprises." – he said.
(C)UNIAN 2022