Most likely, "bad news" awaits Putin.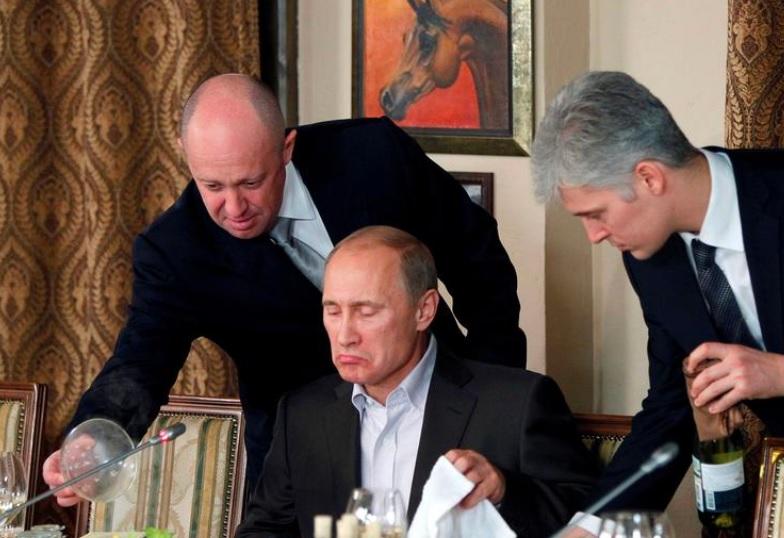 The "hawk" party, surrounded by Russian President Vladimir Putin , will not forgive the leadership of the Russian Federation for the surrender of Kherson, which will increase pressure on the Kremlin.
Putin is likely to face "bad news," according to Western officials interviewed by Sky News . In their opinion, according to the initial plans of the Russian Federation, the occupiers were to gain a foothold in the south, but Moscow is probably preparing forces for a withdrawal, which Putin's far-right entourage will not like very much.
Sky News sources claim that Russia has worked out well the option of withdrawing troops from the Kherson region.
"When this actually happens, we can expect another surge of harsh criticism of the Russian leadership," one Western official said.
At the same time, the West does not see that Putin's position is under threat. Previously, the criticism of the right concerned mainly the Ministry of Defense of the Russian Federation.
Russian forces are also "critically short" of ammunition, including artillery shells, officials said.
War – news: the situation in the Kherson direction
In the south, the counteroffensive of the Armed Forces of Ukraine continues, Ukrainian fighters are hitting the enemy's logistics routes , along which ammunition and equipment are being transferred to the occupying group.
In response, Russia sent tens of thousands of trained and partially mobilized fighters to the Kherson direction. The latter, according to the Kremlin's plan, will have to cover combat-ready units in the event of a breakthrough of the defense.
At the same time, the Russians started rumors about their alleged readiness to "evacuate" to the left bank of the Dnieper. On November 3, Gauleiter Stremousov announced a "difficult situation" in the city, and the tricolor disappeared from the captured OVA .
The day before, the invaders claimed that they had closed traffic across the Dnieper for civilian transport.
According to OK Yug spokesman Natalya Gumenyuk, the Russians are actually just pretending to "retreat" : "We are monitoring the situation and we realize that these may be certain tricks and military maneuvers in order to create a properly built defense for ourselves."
Also, Ukrainian President Volodymyr Zelensky earlier urged not to believe the enemy. In his opinion, the enemy just wants to confuse the Armed Forces of Ukraine and hide the real intentions for Kherson.
Regular units of the occupiers remain in the regional center itself. The Russian military are settling into residential houses of deported Ukrainians under the guise of civilians for possible provocations.
(C)UNIAN 2022