The message remained on the Russian radar screens.
The crew of a US military plane left a " message " in the sky near a Russian air base in Syria. The Americans handed over to the Russians an original drawing resembling a penis.
As La Repubblica writes with reference to Flightradar24 service data , the American KC-135 Stratotanker refueling aircraft was located east of Cyprus for almost two hours – in front of the Syrian base of Tartus.
The plane drew a penis in the sky and flew away. Obviously, the Russians saw the "message", because they are tightly controlling the area. It is not known whether the aircraft was flying from Crete to refuel the fighters, or whether the pilots simply wanted to "say hello" to the Russians.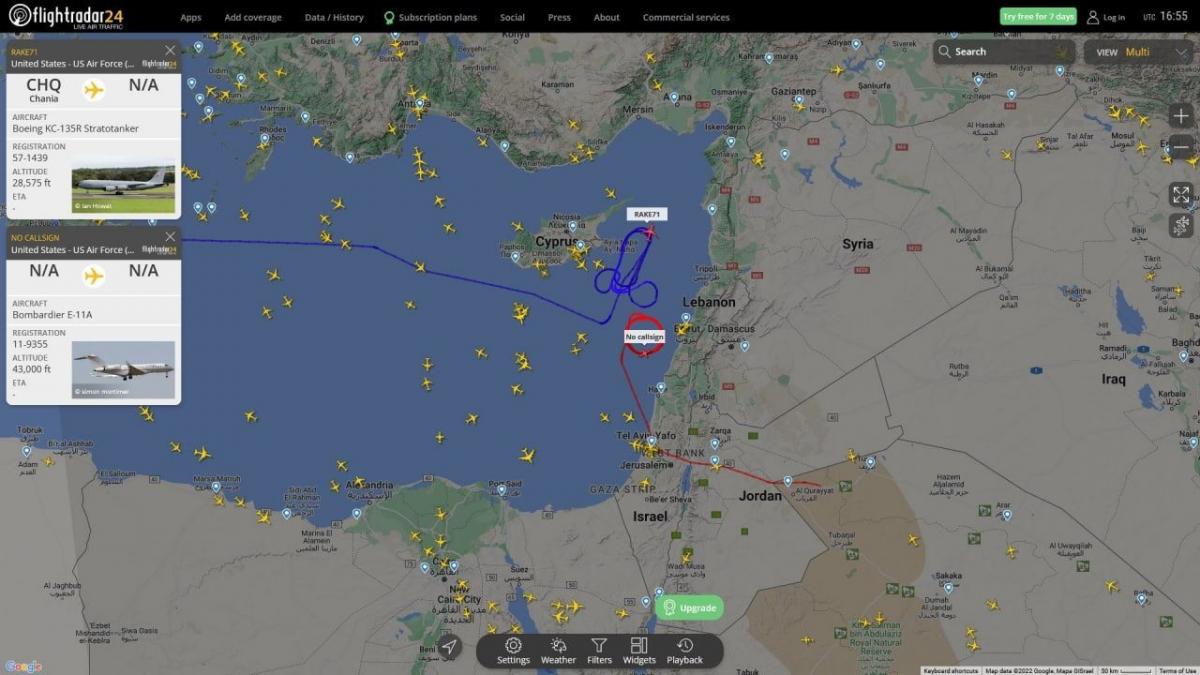 Penises in the sky: what is known
Earlier, several residents of the American city of Omak published photographs of male genitalia painted in the daytime sky. They stated that the drawing could make military aircraft frequently fly over the area.
Not only military pilots like to draw genitals in the sky, but also civilians. In particular, the Australian pilot circled around St. Vincent Bay for three hours. During this time, he got bored and wrote about it right in the air.
(C)UNIAN 2022