Attacked at least three areas, in particular, the Ukrainian capital.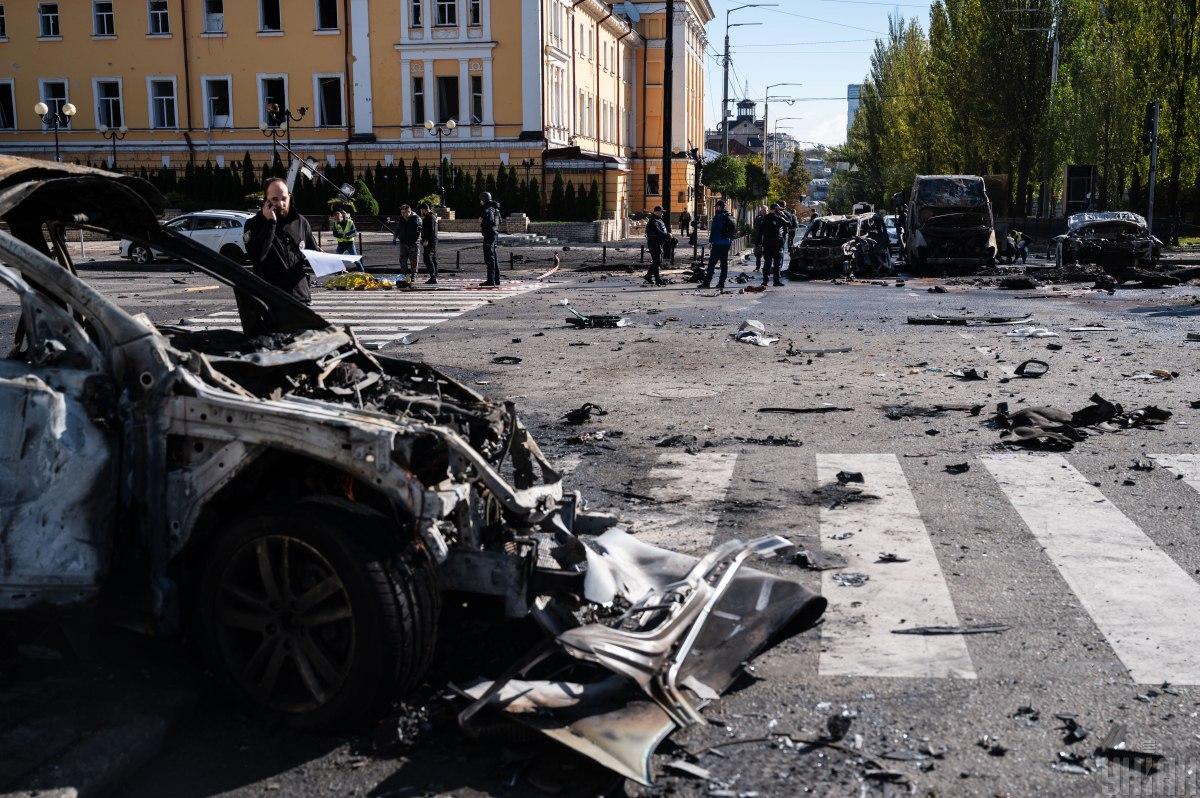 On the morning of Monday, October 31, the Russian invaders launched a missile attack on the cities of Ukraine.
The head of the Nikolaev OVA, Vitaly Kim, reported on the passage of missiles over the region towards the north and north-west. The head of the Krivoy Rog ROA Alexander Vilkul also reported on the launch of a group of missiles in this direction.
Advisor to the Minister of Internal Affairs Anton Gerashchenko claims that there is information about the presence of 40 enemy missiles in the air over Ukraine. 
Explosions in Kyiv
Explosions were heard in the capital. According to the head of the Kyiv OVA, Oleksiy Kuleba, air defense was working in the Kiev region.
"Residents of the Kiev region! Air defense is working in the region. Stay in shelters and safe places," he wrote.
Explosions in Kharkov
Also, messages about explosions in Kharkiv began to appear on social networks. The information was confirmed by the head of the Kharkiv OVA Oleg Sinegubov.
"Residents of Kharkov and the region, stay in shelters! The invaders strike," he wrote.
The mayor of the city Igor Terekhov announced two "arrivals" in Kharkov.
"The enemy hit a critical infrastructure facility in the city," Terekhov informs.
Explosions in the Vinnitsa region
In addition, the Vinnitsa region was attacked.
"Vinnitsa region is under rocket fire! Air defense is working. Stay in shelters until the end of the air raid. Take care of yourself!", – wrote the chairman of the OVA Sergey Borzov.
Attacks in Ukraine on October 30-31 – what is known
Over the past day, the Russian invaders launched 4 missile and 5 air strikes, carried out more than 90 attacks from multiple launch rocket systems.
More than 20 settlements in Mykolaiv, Kherson, Kharkiv and other regions of Ukraine were subjected to enemy strikes.
Only in the Yuzhnobugsky direction, areas of about 20 settlements along the line of contact were subjected to fire damage. 
(C)UNIAN 2022