The people's choice represents the ruling United Russia party.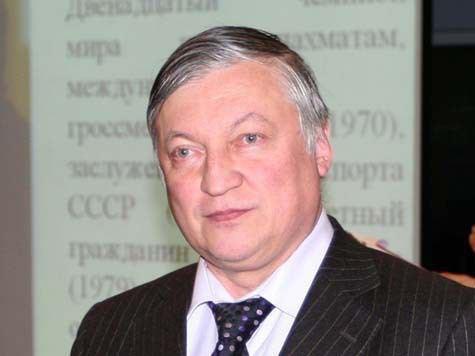 Former world chess champion Anatoly Karpov , current deputy of the Russian Federation from United Russia, ended up in intensive care with a severe head injury and a broken hip after an unsuccessful fall near the State Duma. He was in a state of extreme intoxication.
The Mash Telegram channel writes about this .
Karpov was found unconscious near the State Duma building. As it turned out later, the grandmaster fell unsuccessfully, and the test results confirmed that he was drunk.
The 71-year-old "United Russia", who actively supports the war in Ukraine, was diagnosed with a closed craniocerebral injury, a closed fracture of the neck of the left femur, a brain contusion and hemorrhage in the subarachnoid space.
Russian propagandists from the channel of the Ministry of Defense of the Russian Federation "Zvezda" lied that Karpov was allegedly attacked by unknown people, but the deputy's daughter denied this . Now Karpov is in the Department of Neuro-Resuscitation of the Institute. Sklifosovsky in a state of artificial coma. 
Nonsense of the State Duma about Ukraine
Russian deputies are often celebrated with nonsense about Ukraine. In particular, the State Duma called the order of the President of Ukraine Volodymyr Zelensky on the de-occupation of the south of the country " agony ".
Then the Russian deputies said that if Ukraine shelled the Crimean bridge, the occupiers would deal a "crushing blow" to decision-making centers in Kiev, military infrastructure and weapons logistics. In the Russian Federation they promised that after this our country would not be able to recover.
Over time, the Crimean bridge was blown up, but the State Duma refrained from commenting. On the other hand, Dmitry Medvedev, Deputy Chairman of the Security Council of the Russian Federation, distinguished himself with yet another "sensational" statement.  He stated that the blowing up of the Crimean bridge is "a terrorist attack carried out by Ukraine."
(C)UNIAN 2022