Russia has evacuated tens of thousands of civilians from a key city as Ukraine builds up for a major offensive — but something isn't right.
October 30, 2022
Russia has evacuated tens of thousands of civilians from a key southern city as Ukraine builds up for a major offensive — but something doesn't seem right.
For days, Moscow has been trumpeting the evacuation of occupied Kherson, organised by Russia-installed authorities in the face of a counteroffensive from Kyiv.
Kyiv's forces are preparing for a fierce battle to retake the region's main city Kherson and the surrounding areas on the right bank of the Dnipro River, after making major gains in Ukraine's east and south.
The city, with a pre-war population of around 288,000 people, was one of the first to fall to Moscow's troops in the early days of the February invasion and retaking it would mark a major milestone for Kyiv.
The Kherson region serves as a gateway to Crimea, a peninsula Moscow annexed from Ukraine in 2014.
Moscow's forces have vowed to turn Kherson into a "fortress" faced with Ukraine's advancing troops.
Since mid-October the occupation authorities have urged Kherson residents to cross to the left bank of the Dnipro River, deeper into Moscow-controlled territory and closer to regions of southern Russia.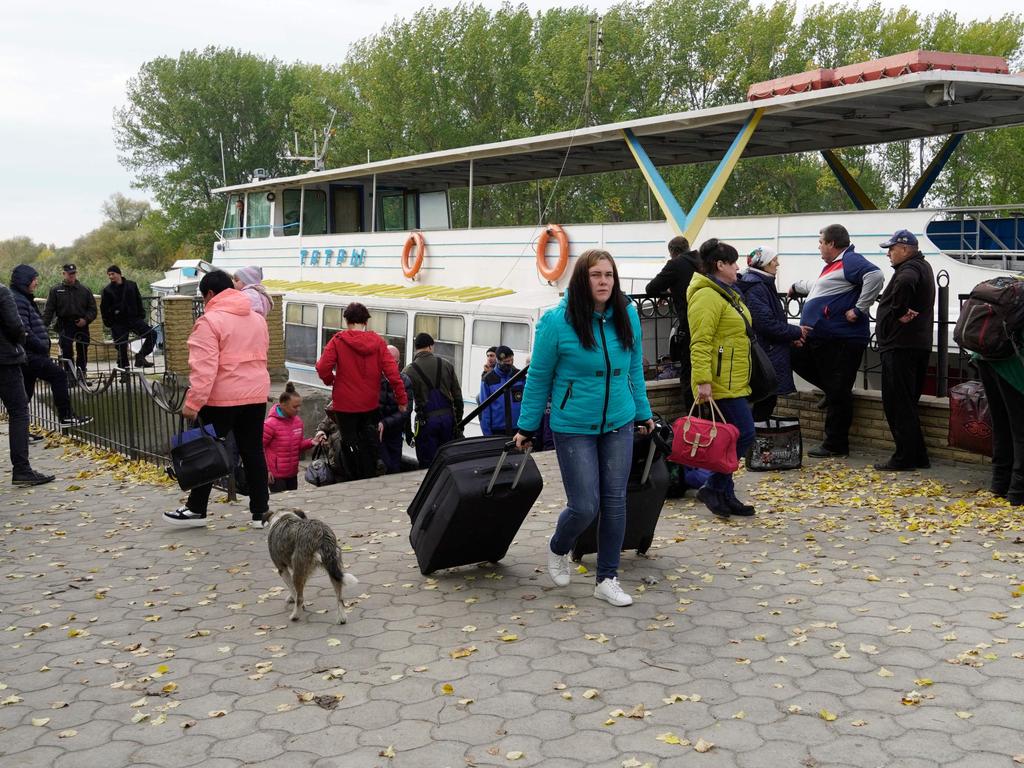 By Friday, the movement of residents — which Kyiv has compared to Soviet-like "deportations" — was complete.
"The work to organise residents leaving to the left bank of the Dnipro [river] to safe regions of Russia is completed," Sergei Aksyonov, the Moscow-appointed head of Crimea, said on social media late on Thursday.
"The crossing (of the Dnipro) is empty!" Aksyonov said after he visited the region with the Kremlin's domestic chief Sergei Kiriyenko.
"I am glad that everyone who wanted to promptly and safely leave the areas shelled by the Ukrainian military has done it."
He posted photos of himself and other officials, including Kiriyenko, on a riverbank.
A Russian-installed official in Kherson, Vladimir Saldo, has said that at least 70,000 people have left their homes in the region in the space of a week.
The civilians who evacuated will be issued "certificates" for free housing in Russia, Moscow and the Kherson administration said.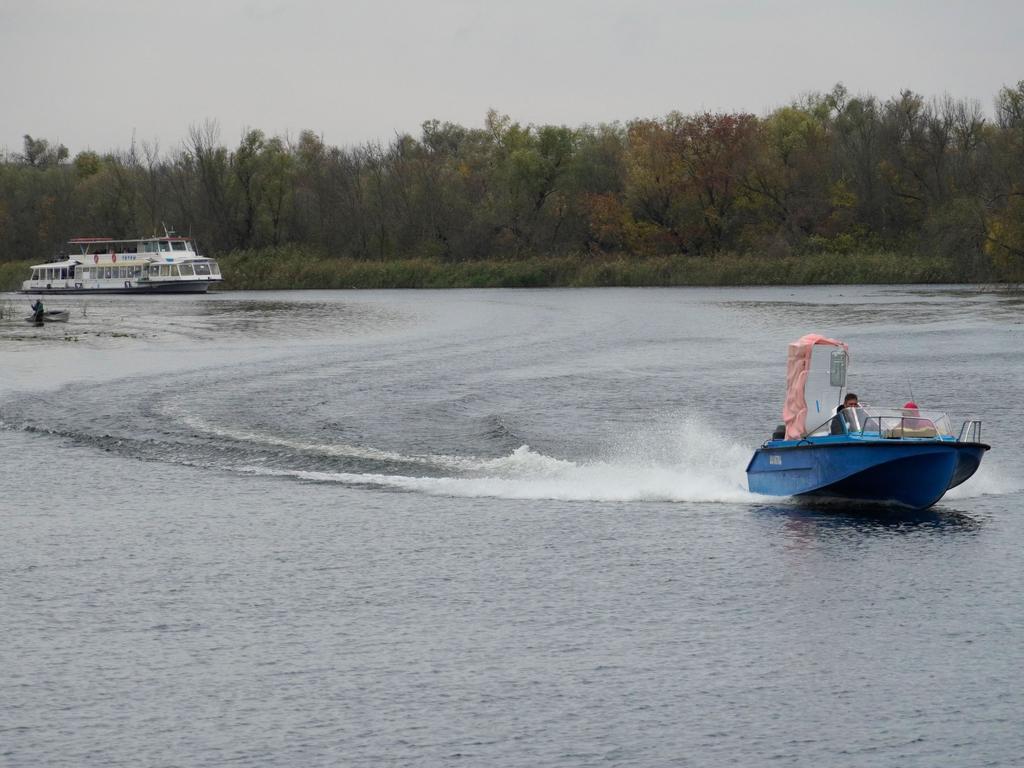 Pro-Kremlin media also reported that withdrawing troops had rescued two heavy bronze statues of 18th-century Russian commanders.
Moscow claims it is evacuating because Ukraine is planning to bomb the Nova Kakhovka dam to flood the region — which Kyiv denies.
Volodymyr Zelensky said this week that the evacuation was not what it seemed.
Speaking to Italian newspaper Corriere della Sera on Thursday, the Ukrainian President said the high-profile evacuation of civilians and monuments was a Kremlin trap to create an illusion of panic.
"Their best-trained troops are in place," he said. "Nobody left. We see it and don't believe them."
And a Ukrainian serviceman who spent months on the front lines told Al Jazeera the Russian media coverage of the evacuation was too loud and too pre-calculated to be true.
"We are not falling for it, because it's too deliberate and designed to create media buzz, to create a certain mood," he told the broadcaster.
According to Al Jazeera, intelligence data and satellite photos in recent days show Russia has been fortifying Kherson city and the town of Nova Kakhovka.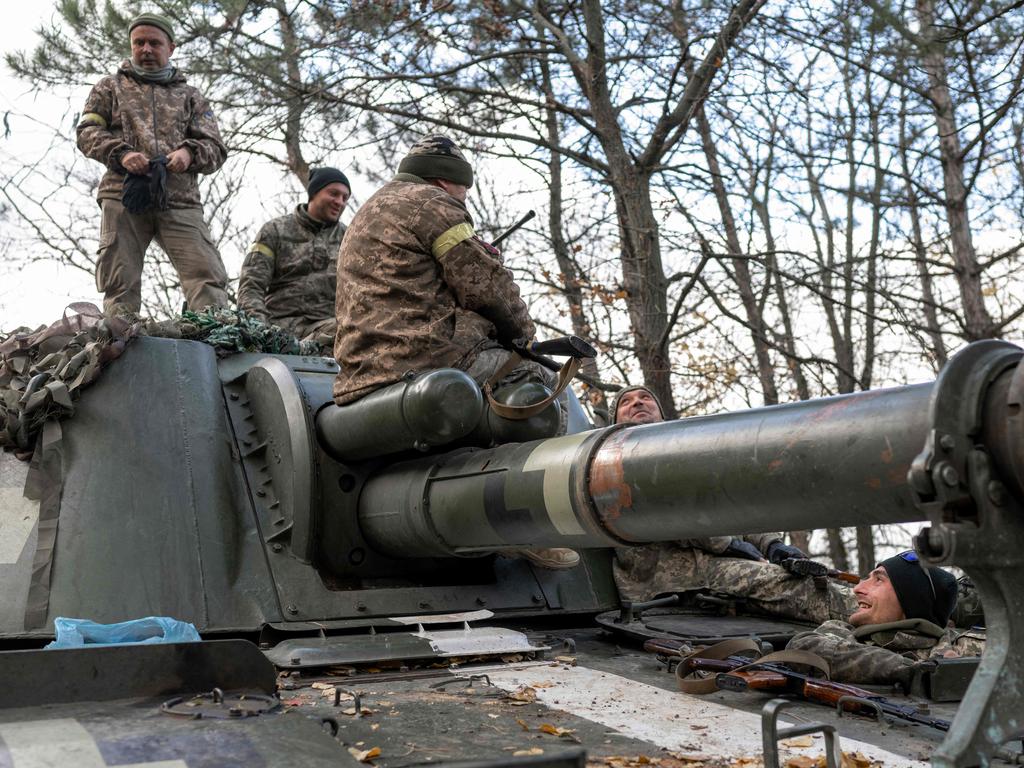 Ihor Romanenko, former deputy chief of Ukraine's general staff of armed forces, told the outlet the evacuation of civilian residents from the Dnieper's right bank to the left was "all preparations and propaganda tricks".
"In fact, they're strengthening their grouping there, with manpower — there's more of it," he said, adding the grouping may even be getting ready for a possible counter-attack.
On Thursday, the Institute for the Study of War (ISW) said Ukrainian military sources "continued to state that Russian forces are conducting defensive operations along the eastern bank of the Dnipro River in anticipation of future Ukrainian advances".
"The Ukrainian General Staff reported on October 27 that Russian troops are fortifying equipment in positions on the east bank of the Dnipro and conducting active aerial reconnaissance," the US-based think tank said in its latest battlefield assessment.
"Russian sources claimed that Ukrainian troops conducted limited ground attacks in Kherson Oblast on October 27. The Russian MoD claimed that Russian troops repelled Ukrainian attacks northwest of Kherson City and in western Kherson Oblast."
Kyiv's army, meanwhile, said on Friday that Moscow's "so-called evacuation" was continuing.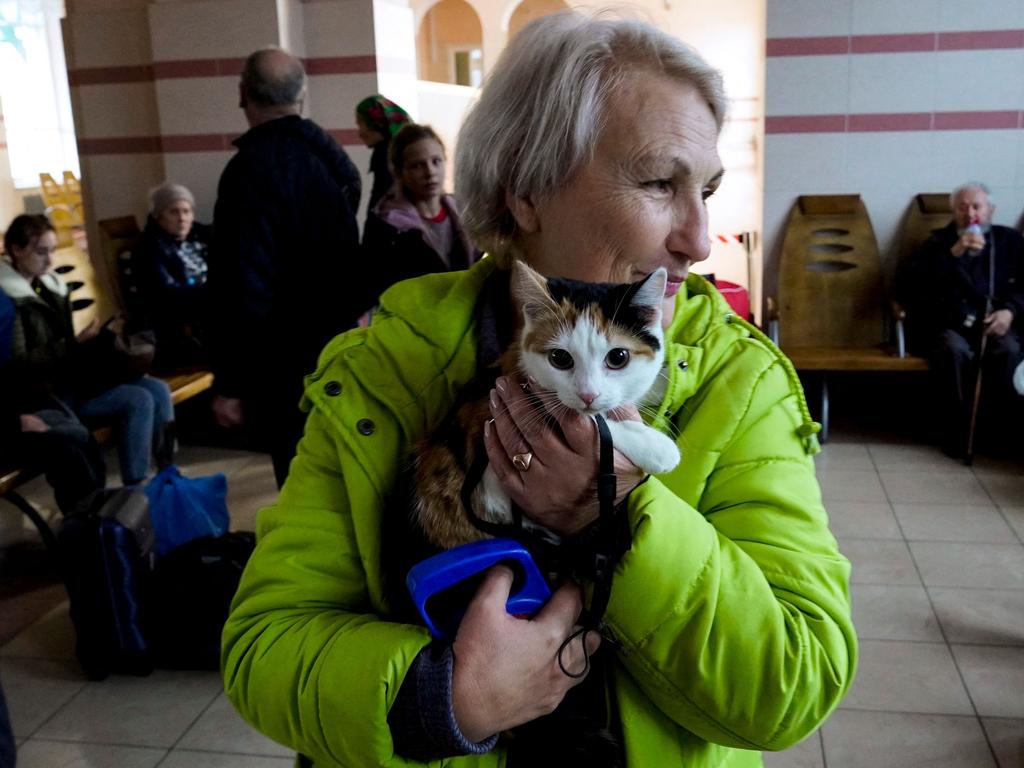 It claimed that the Russian command in Kherson was trying to "hide the real losses of servicemen" in order to "avoid panic".
In a sign of Moscow suffering heavy losses, Chechen leader Ramzan Kadyrov said late on Thursday that 23 of his fighters were killed in battles around Kherson this week with dozens more wounded.
"At the beginning of this week, one of the Chechen units was shelled in the Kherson region," Kadyrov, who has sent his militia to fight alongside the Kremlin's forces, said on Telegram.
"23 soldiers were killed and 58 wounded," he said.
The Kremlin ally rarely reveals defeats but admitted that losses were "big on that day".
Elsewhere in Ukraine, local authorities reported a Russian strike that injured one person and damaged two multistorey buildings as well as a bakery in the southern Mykolaiv region.
In the eastern Donetsk region, four people were killed and nine others injured in the past 24 hours, including in Bakhmut, a town where fierce battles have been taking place, regional governor Pavlo Kyrylenko said.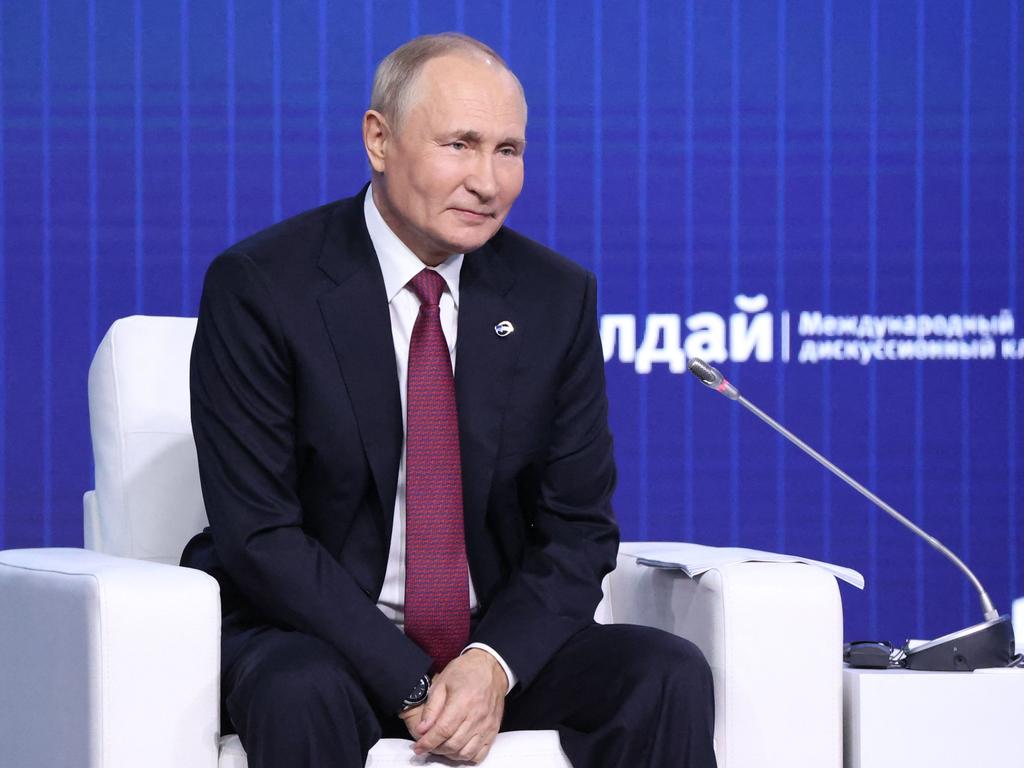 Aksyonov also said that he and Kiriyenko visited the Zaporizhzhia nuclear power plant — Europe's largest atomic facility — further north on the Dnipro River in Russian-occupied territory.
Russia and Ukraine have accused each other of shelling the plant, sparking fears of a nuclear disaster.
Aksyonov said they "met with the staff and assessed the general situation in the area of the plant".
Ukraine has accused Moscow's forces of "kidnapping" the plant's staff and said last week that around 50 employees are held in "captivity".
Russian President Vladimir Putin on Thursday called on the UN's atomic agency to inspect Ukraine's nuclear site "as soon as possible" over Moscow's allegations that Kyiv is preparing a "dirty bomb" attack.
A dirty bomb is a conventional bomb laced with radioactive, biological or chemical materials which are dispersed in an explosion.
Kyiv has dismissed these claims as "dangerous" lies and suspects Russia might itself use a dirty bomb in a "false flag" attack.
The International Atomic Energy Agency (IAEA) said Thursday it will conduct an "independent verification" of Russian allegations concerning the production of so-called dirty bombs at two sites in Ukraine.
In a rambling speech, Mr Putin warned that the world is facing the most dangerous decade since the end of the Second World War.
He went on to allege that the "West of has taken several steps towards escalation and they are always trying to escalate".
"They're fuelling the war in the Ukraine, organising politicians around Taiwan, destabilising the world food and energy markets," he said.
But he also hinted he was open to peace talks with the West.
"Either we continue accumulating the burden of problems that is said to crush all of us or we can work together to find solutions functional if imperfect ones solutions capable of rendering our world more stable and safer," he said.
"The crisis has taken on a truly global magnitude. It affects everyone and we should not enter into any illusions, humanity is essentially faced with two options."