USV surface drones broke through the defenses of the invaders.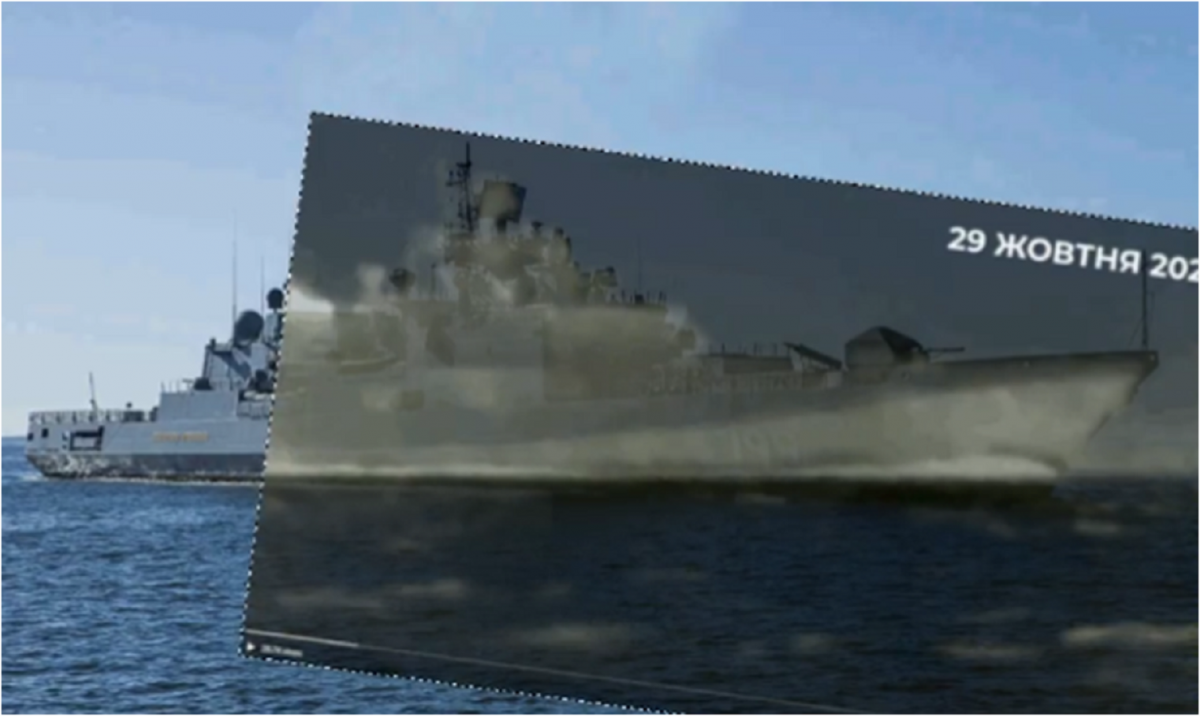 At least three ships of the Russian Black Sea Fleet were hit in the Sevastopol Bay . USV surface drones actually broke through the defense of the invaders.
This is stated in the OSINT investigation of the GeoConfirmed community on Twitter . .
After analyzing many videos posted by eyewitnesses, OSINT researchers confirmed that the Russians tried to shoot down the UAV from two different positions, including from a helicopter. 
Explosives were dropped on one drone, after which the broadcast on the UAV was interrupted.
The video also showed an attack on the Admiral Grigorovich and Admiral Makarov-class ships, as well as on the minesweeper Van Golubets. Probably, the drones still managed to crash into the ships.
Based on the footage, it can be concluded that the USVs were close to at least 4 ships and almost made a U-turn to attack the target, analysts say.
In total, according to researchers, from 6 to 8 surface drones were used to attack the ships: three hit the ships, three more roamed the water during the day, two were most likely destroyed (perhaps the same "wandering").
The researchers also cast doubt on Russia's claim that the vessels allegedly participated in a "grain deal". The control of "grain corridors" in the Russian-controlled bay is illogical. 
(C)UNIAN 2022