The Russian side does not confirm the damage to the ships.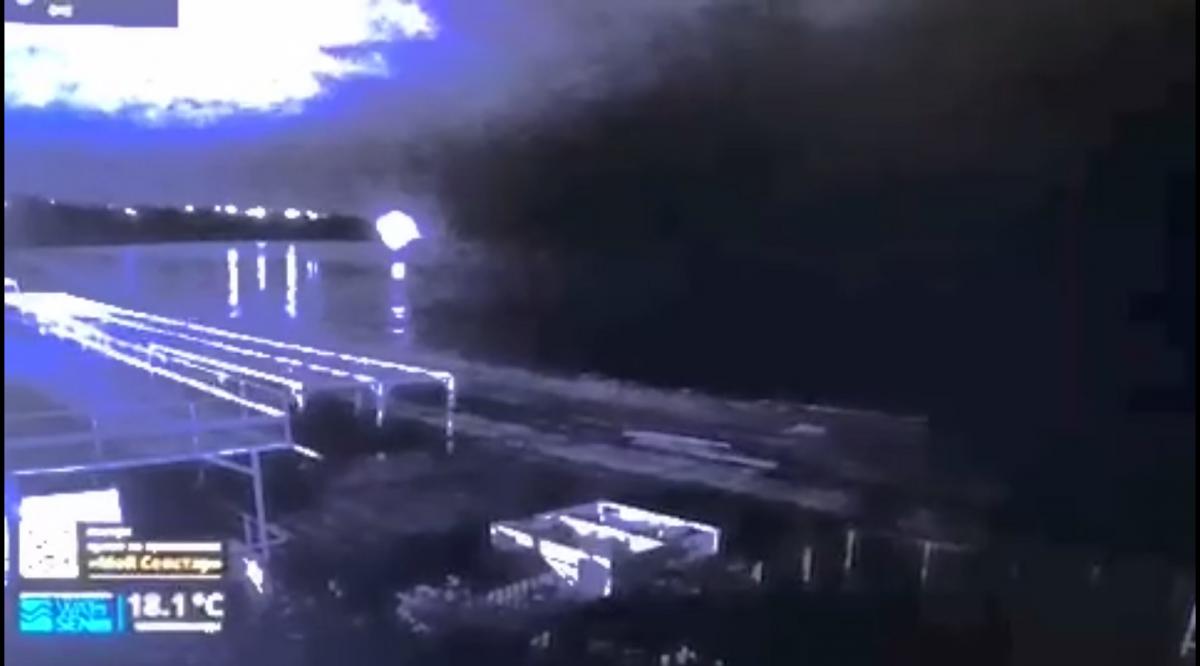 Four warships of the Black Sea Fleet of the Russian Federation allegedly exploded in the Sevastopol Bay , including a frigate and a landing ship.
This is stated in the Telegram of Deputy Interior Minister Anton Gerashchenko.
Gerashchenko writes that, according to unconfirmed reports, among the damaged ships is the carrier of Caliber cruise missiles Admiral Makarov.
The war correspondent Andrey Tsaplienko also reported about the blowing up of the ships , specifying that the information needs to be verified.
At present, the Russians have completely blocked the entrance to the Sevastopol Bay. A powerful explosion in the area of ​​​​the parking of ships was caught on video.
https://www.unian.net/player/fCQpHrU2Explosion at the parking lot of ships in Sevastopol
At the same time, local channels controlled by the FSB, following the "Gauleiter" of Sevastopol Mikhail Razvozhaev, explain the explosions near the bay by the destruction of an "underwater object" that allegedly hunted a warship: "The helicopter fired missiles twice and watered from a machine gun. The object stopped and was finished off from a helicopter machine gun."
The Russian side does not confirm the damage to the ships. The command "South" commented on the incident with irony : "Sevastopol was attacked by fighting mosquitoes."
Explosions in Crimea – what is known
Since the early days of the full-scale invasion, Russia has been using Crimea as a staging post to ferry ammunition and equipment to southern Ukraine, where fierce fighting is currently taking place.
In this regard, cases of strange explosions on the peninsula have recently become more frequent. The loudest emergency happened at the Saki military airfield , when dozens of fighters of the RF Armed Forces burned down.
In anger, the occupiers intensified the persecution of the inhabitants of the Crimea , expressing support for Ukraine.
Russia occupied Crimea in 2014, since then the Kremlin has turned it into a  solid military base in preparation for future aggression against mainland Ukraine. 
(C)UNIAN 2022