Anthony Blinken urged to do everything so that the President of the Russian Federation does not get away with what he has done.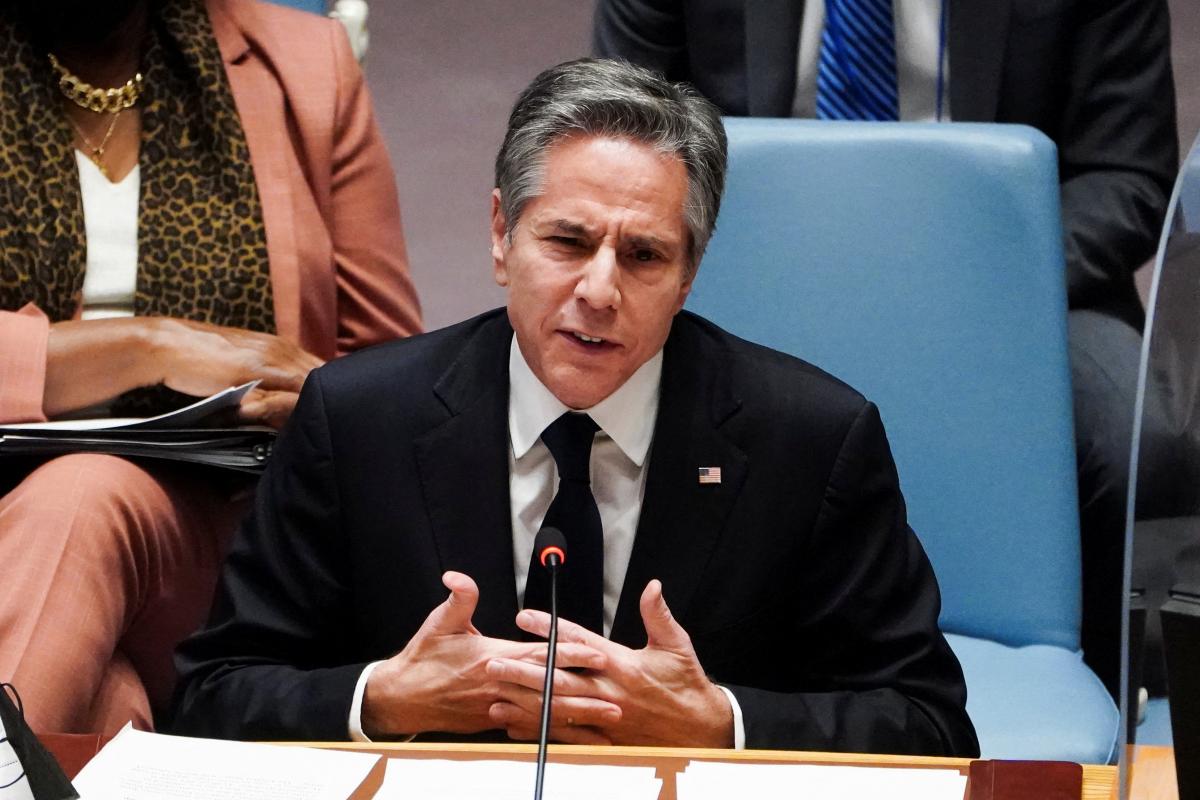 The Russian Federation is destroying "the very international order for the sake of maintaining" which the UN Security Council meets . The announced mobilization in the Russian Federation and fake "referendums" in the temporarily occupied territories of Ukraine are contempt for the United Nations.
CNN writes about it .
"The world cannot let President Vladimir Putin get away with this. That President Putin has chosen this week, when most of the world is gathering at the United Nations, to add fuel to the fire he has ignited, shows his utter contempt for the UN Charter, the UN General Assembly and this Council," US Secretary of State Anthony Blinken said.
According to him, now the collective West should call on Putin to stop "the horror that he started"
"Tell him to stop putting his interests ahead of the interests of the rest of the world, including his own people. Tell him to stop denigrating this Council and everything he stands for," the politician said.
At the same time, he recalled that "wherever the Russian wave receded, they found the horror left after it" – Bucha, Irpen, Izyum – discovered mass graves, and the survivors spoke about torture.
A senior US diplomat urged Russia to stop saber-rattling nuclear weapons, calling Putin's threat to use "every weapon system" available to Russia "threatening given Russia's intention to annex large swaths of Ukraine in the coming days.
Blinken also pointed to the impact of the war on global food security and criticized Russian misinformation about the efficacy of WHO-approved vaccines.
Putin again threatens with nuclear weapons – what is known
Over the past few months, Russian propagandists and officials have repeatedly threatened Ukraine, Europe and the United States with a nuclear strike, and on September 21 such threats were voiced by Russian President Vladimir Putin.
"Everyone who tries to blackmail us in this way should know that the wind rose can turn in their direction," the Russian president said.
In turn, President of Ukraine Volodymyr Zelensky called these threats another confirmation that Russia should be recognized as a state sponsor of terrorism.
At the same time, EU chief diplomat Josep Borrell said that Putin's words speak of panic and despair in the Kremlin. EU foreign ministers agreed to prepare new sanctions against Russia and increase arms supplies to Ukraine.
At the same time, Bellingcat investigator Khristo Grozev emphasized that Russia's nuclear arsenal has not been tested for years, so there is a very high risk that it is not functioning.
In addition, Vadim Skibitsky, deputy head of the Main Intelligence Directorate of the Defense Ministry, believes that  Russia can use nuclear weapons against Ukraine.
(C)UNIAN 2022