So far, India has largely avoided outright condemnation of the Russian invasion.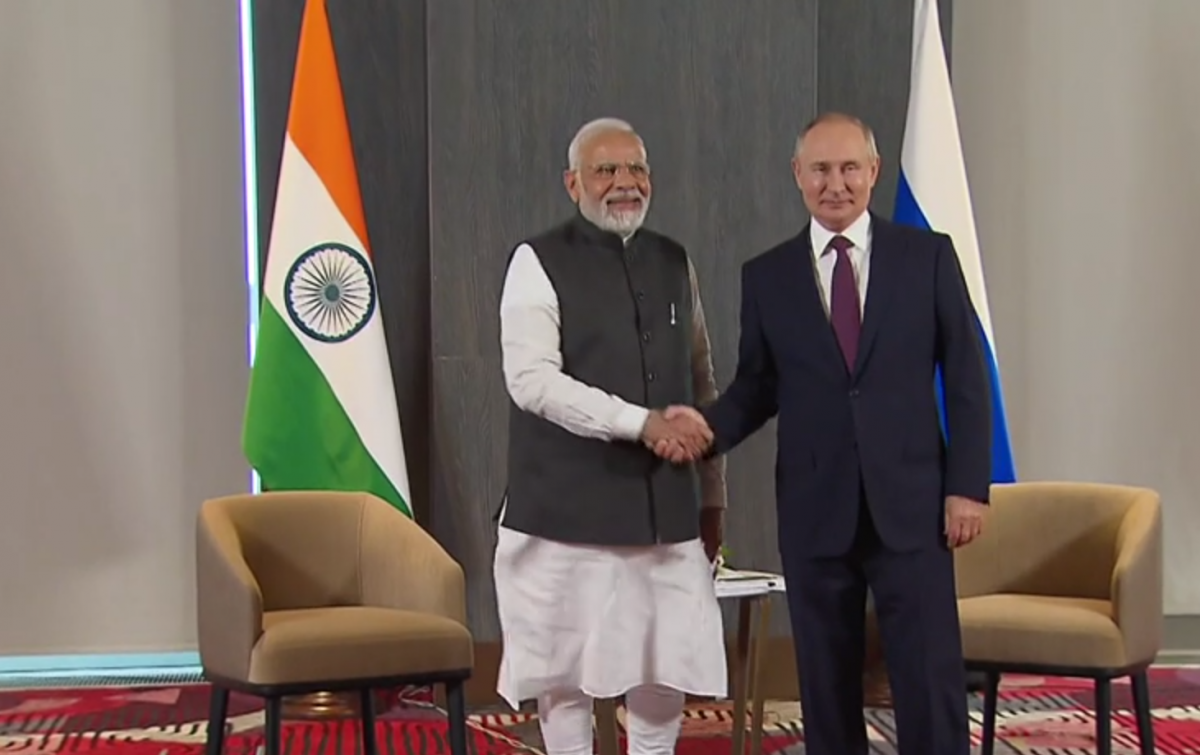 Indian Prime Minister Narendra Modi told Russian President Vladimir Putin in a personal meeting that now is not the time for war.
It is reported by CNN .
Modi told the Russian dictator of the need to "take the path of peace" and reminded him of the importance of "democracy, diplomacy and dialogue.
Modi's comments came during a face-to-face meeting Friday on the sidelines of a Shanghai Cooperation Organization (SCO) summit a day after Putin acknowledged that China, too, has "questions and concerns" about its invasion of Ukraine.
"I know that today's era is not for war, and we have spoken with you many times on the phone that democracy, diplomacy and dialogue are things that concern peace. We will definitely have the opportunity to discuss how we can move to path of peace in the coming days, I will also get the opportunity to understand your point of view," he added, according to the minutes of the meeting of the Indian Ministry of Foreign Affairs.
In response, Putin told the Indian leader that he was aware of his concerns.
"I know about your position on the conflict in Ukraine and I know about your concerns. We want all this to end as soon as possible," he said.
New Delhi, like Beijing, has close ties to Moscow. So far, India has largely avoided directly condemning the invasion by Russia, which remains its biggest arms supplier. India and China are also the largest buyers of Russian oil.
As UNIAN wrote, in May the head of the Office of the President Andriy Yermak noted that Ukraine would like to see China, India and other countries among the guarantors of its security.
In June, the Indian media, citing diplomatic sources, reported that the Ukrainian authorities asked India to become one of the guarantors of its security, as well as to help with the restoration of the country.
In April, Foreign Minister Dmitry Kuleba noted that Ukraine also offered China to act as one of the guarantors of security. According to Yermak, as of the end of May, there were no statements from China about their readiness for such a conversation.
Presenting recommendations to the Kiev Security Treaty on September 13, the Office of the President did not mention India, China and Russia as members of the core group of allied countries and potential guarantors of Ukraine's security. 
(C)UNIAN 2022