The European Union agreed with Baku on doubling the import of Azerbaijani gas.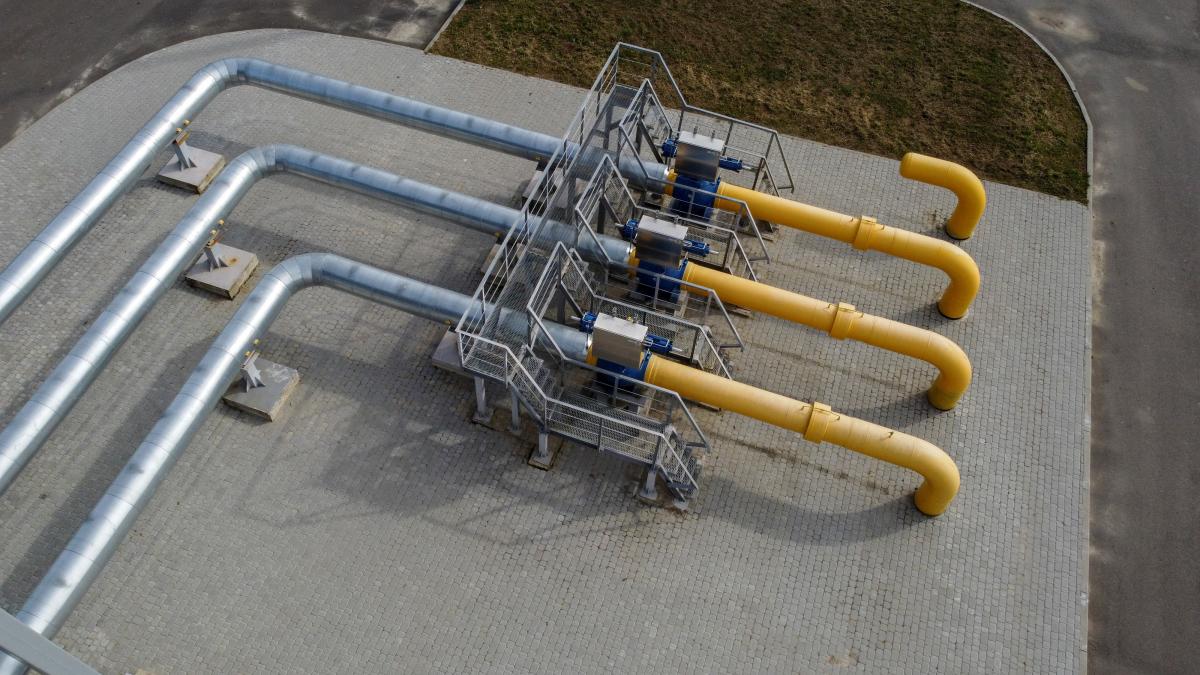 Israel is able to replace about 10% of the gas that the European Union received from Russia in 2021.
This was stated by Israeli Prime Minister Yair Lapid, according to Deutsche Welle .
Azerbaijan also announced an increase in gas supplies to the European Union.
Azerbaijani Energy Minister Parviz Shahbazov said that the total volume of gas supplies from his country to Europe in 2022 should be 12 billion cubic meters – 30% more than in the past.
There are also plans to expand the gas corridor that runs through Azerbaijan, Georgia, Turkey and Greece. The capacity of the pipeline can be increased up to 20 billion cubic meters per year.
Gas supplies to the EU:
In June 2022, the European Union signed an agreement with Israel and Egypt on the supply of liquefied natural gas to Europe. Gas will be extracted from Israeli fields, processed at Egyptian plants and delivered in liquefied form to Europe by tankers. The European Union, for its part, will help Israel and Egypt increase gas production and explore new gas fields in their territorial waters.
In July, the European Union agreed with Baku to double the import of Azerbaijani gas in the coming years.
Following the results of 8 months of 2022, the Ministry of Energy of Azerbaijan announced an increase in gas and oil exports . For 8 months of this year, gas exports increased by 23%. 7.3 billion cubic meters of gas were exported to Europe. To Turkey – 5.4 billion cubic meters. To Georgia – 1.7 billion cubic meters. 17.6 out of 21.8 million tons of produced oil were exported.
Gas situation:
On August 31, 2022, Gazprom suspended gas supplies to Europe via Nord Stream.
The company said that lubricant leaks were found on parts of the pipeline compressor and the equipment had to be shut down until they were fixed.
But according to Siemens Energy, which normally maintains the Nord Stream turbines, such a breakdown should not stop the operation of the pipeline.
"Such leaks usually do not affect the operation of the turbine and can be fixed on site. This is a normal procedure as part of the repair work," said Siemens Energy.
On the evening of September 2, the Russian gas company Gazprom announced a complete halt to gas transportation through the Nord Stream pipeline for an indefinite period. The White House and the European Commission reacted to the decision of the Russian Federation.
The largest gas importer in Germany announced the termination of purchases of energy from the Russian Federation. And according to media reports, the EU agreed to limit the price of Russian gas.
Meanwhile, the Russian Federation resorted to direct blackmail . She promised to resume gas supplies via Nord Stream after the lifting of sanctions.
On September 10, 2022, German Chancellor Olaf Scholz announced that Germany was ready for a significant  reduction in gas supplies from Russia .
(C)UNIAN 2022