A concert of the Russian orchestra took place in Maripol.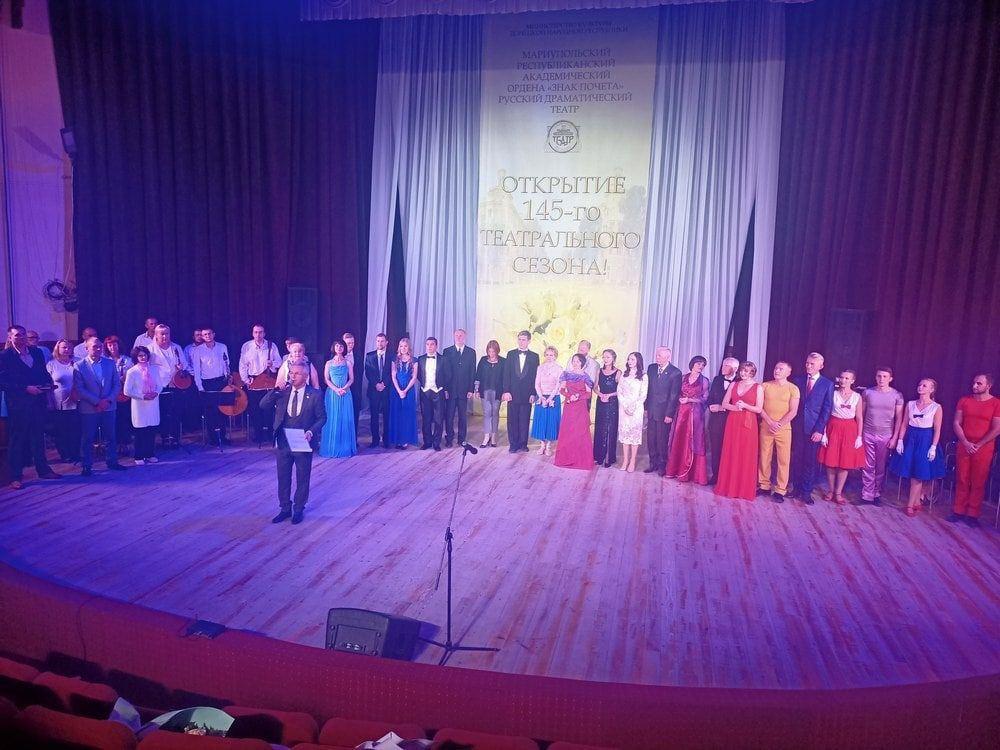 In Mariupol , occupied by the occupiers and destroyed by the invaders, the Russian invaders staged a celebration of the Soviet day of the city.
This was announced by the adviser to the mayor of Mariupol Petr Andryushchenko.
"A concert of a Russian orchestra and a performer with pathos and lighting at the Drum Theatre. With an invitation for collaborators and a fence for the plebes of passers-by from Mariupol, who were almost absent. A stretched St. The opening of the season of the troupe of traitors of the occupational Drum Theatre," he wrote.  
Andryushchenko wrote that "it all looks like a rapist and murderer is throwing a party for the victim's relatives at the crime scene."
As UNIAN reported, the Russians stole original paintings by Kuindzhi and Aivazovsky, as well as unique icons from the museums of the occupied city.
Local history and art museums were left without collections, which are the cultural heritage of Mariupol and the region, and the institutions themselves were destroyed. The same was done by the Nazis in World War II.
Trolleybuses were also stolen.  They were repainted in the colors of the United Russia party and planned to be launched in Donetsk.
(C)UNIAN 2022