Russian resources have already managed to find out that bruises are the result of sparring in "non-contact combat".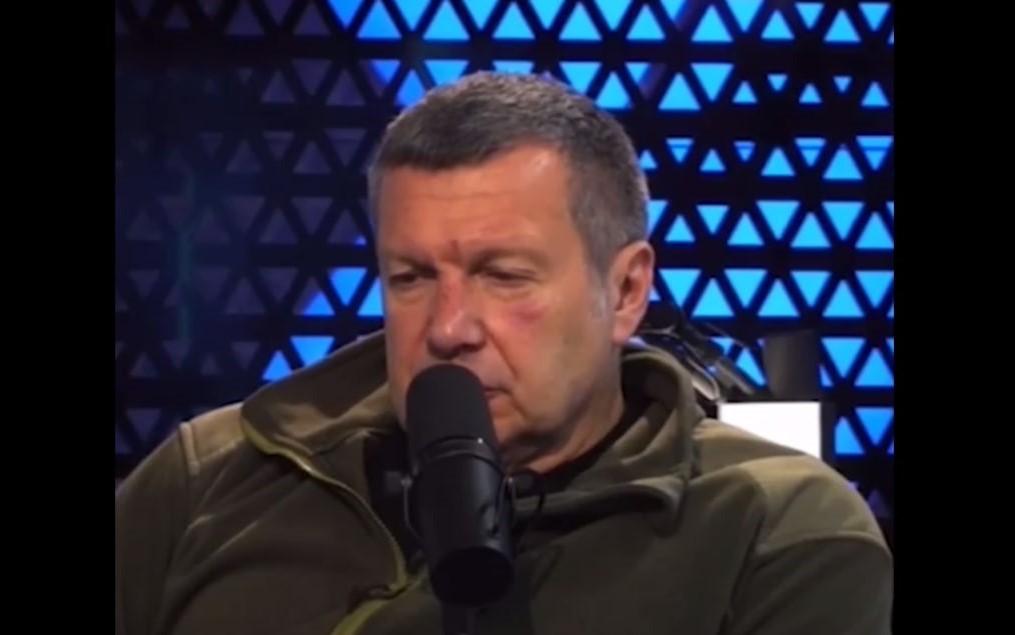 Top propagandist of the Russian Federation Vladimir Solovyov appeared on the air with bruises on his face with a frustrated look due to the success of the counteroffensives of the Armed Forces of Ukraine.
A fragment of the broadcast appeared on the network.
While commenting on the war in Ukraine, Solovyov suddenly found no reason for optimistic forecasts for the occupiers. He is upset that the Armed Forces of Ukraine are destroying Russian positions in the Kherson and Kharkiv regions.
"Somehow, I don't care. Of course, I want our people to only press, only advance, but that doesn't happen in life. It's important how it all ends," said the frustrated mouthpiece of the Kremlin.
However, it is not only Solovyov's depressive mood that is especially pleasing, but the bruises on his face. One of the bruises is located under the eye, and several more on the nose and forehead.
https://t.me/uniannet/71178?embed=1
The Russian Telegram channel " Baza " reported that the bruises at the Kremlin mouthpiece could have appeared due to "non-contact combat" sparring, which allegedly took place last week.
(C)UNIAN 2022