The Russian diaspora also demanded the lifting of sanctions against the Russian Federation.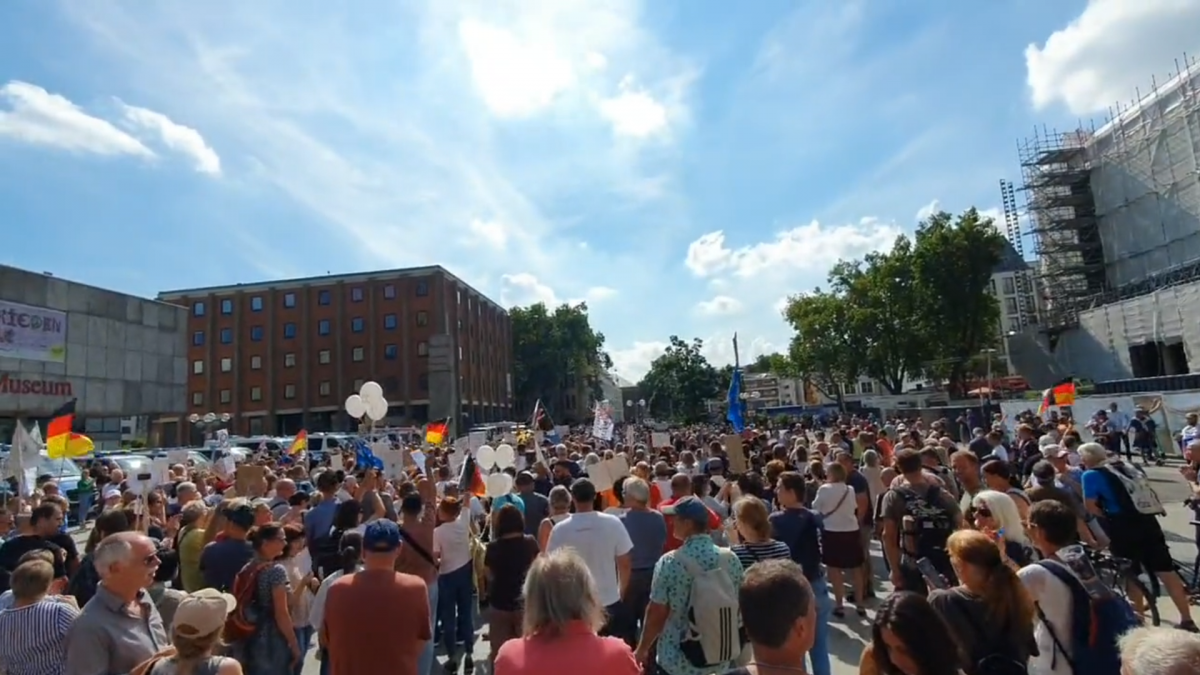 In the German city of Cologne on September 4, a rally was held at which about 2,000 Russians expressed anti-Ukrainian sentiments.
Reuters informs about it .
The Russian-speaking diaspora demanded that sanctions be lifted from the Russian Federation. The meeting participants also called on the German government to stop supporting Ukraine. The protesters held a banner in their hands, on which the word NATO was crossed out with a red line.
In addition, the Russians, right at the rally, organized a fundraiser to support alleged "separatist forces" in the Donbass. The leader of the pro-Russian event, Elena Kolbasnikova, began to tell nonsense that the Russian army allegedly protects the Russian-speaking population of Donbass.
In contrast to the Russians, several dozen people gathered near the Gothic cathedral of Cologne, who expressed support for Ukraine.
We add that approximately three million people of Russian ethnic origin live in Germany, many of them brainwashed by Putin's propaganda.
Recall that on September 4, ex-President of Russia Dmitry Medvedev called Germany "an enemy of Russia."
(c)UNIAN 2022