Antonina Dolomanzhi 07:54, 09/03/22 UNIAN
In addition to rockets, the Russians attacked the region with Grads and heavy artillery, destruction and fires were recorded.
At night, the enemy hit the Dnipropetrovsk region from Gradov , a man was wounded.
This was announced in his Telegram by the chairman of the Dnepropetrovsk regional military administration, Valentin Reznichenko.
"The night was very noisy… The Russians attacked the region with cruise missiles, Grads and heavy artillery…", he noted.
According to Reznichenko, in the Dnieper region, the military shot down all five Russian missiles that the enemy sent to the Dnieper.
He clarified that the fall of debris caused several fires that firefighters extinguished.
"No one was hurt," the chairman added.
He also said that the occupiers attacked the Nikopol region with "Grads" and heavy artillery – there were no dead or wounded.
"No damage in Nikopol. In Marganets, several houses, outbuildings, cars and gas pipelines were damaged," Reznichenko said.
Also in the Krivoy Rog region, the Shirokovskaya bulk fell under enemy fire – the destruction of private houses was recorded.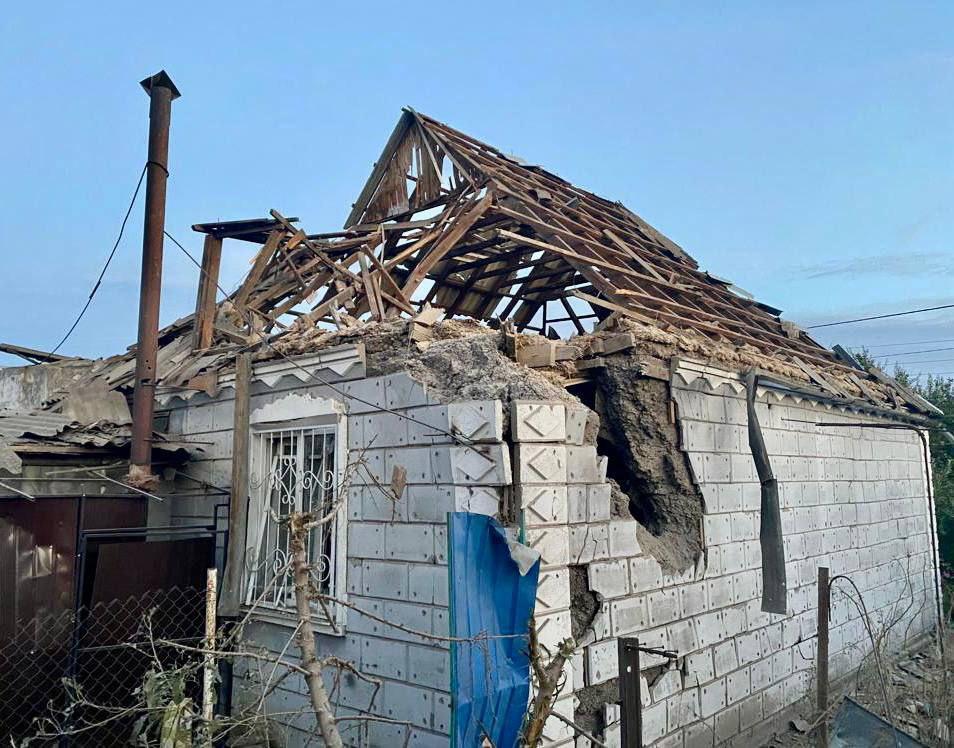 War in Ukraine: current data
The Russians focused on trying to capture the Donbass. The day before, Putin set a new date for the occupation of the region – September 15 . Although experts from the Institute for the Study of War doubt that the Russian army will succeed , given the stall in its progress.
With the onset of twilight , the enemy intensified in the Bakhmut, Avdeevsky, Novopavlovsky and Zaporizhia directions, however, the defense forces managed to successfully repulse enemy attacks in the areas of the settlements of Bakhmutskoye, Kodema, Zaitsevo, Avdeevka, Maryinka and Vremovka.
The destruction of enemy manpower in the Zaporozhye direction was confirmed. According to intelligence, a convoy of enemy trucks, one of which was filled with the bodies of the dead, was heading towards Berdyansk, where the crematorium was located.
In the Yuzhnobugsky direction, the defense forces successfully repulsed the enemy offensive in the areas of the settlements of Vysokopole and Potemkino.
As noted at the Institute for the Study of War, Russia, taking advantage of the information "silence" of Ukraine around the counteroffensive in the south, continues to lie about fictitious "failures" of the Ukrainian army through official and unofficial sources.
https://www.unian.net/war/vsu-sbili-vse-pyat-rossiyskih-raket-vypushchennyh-po-dnepropetrovskoy-oblasti-novosti-dnepra-11964861.html