In addition, the bloody dictator gave out a lot of fakes and tried to inspire children with false ideas of the "Russian world".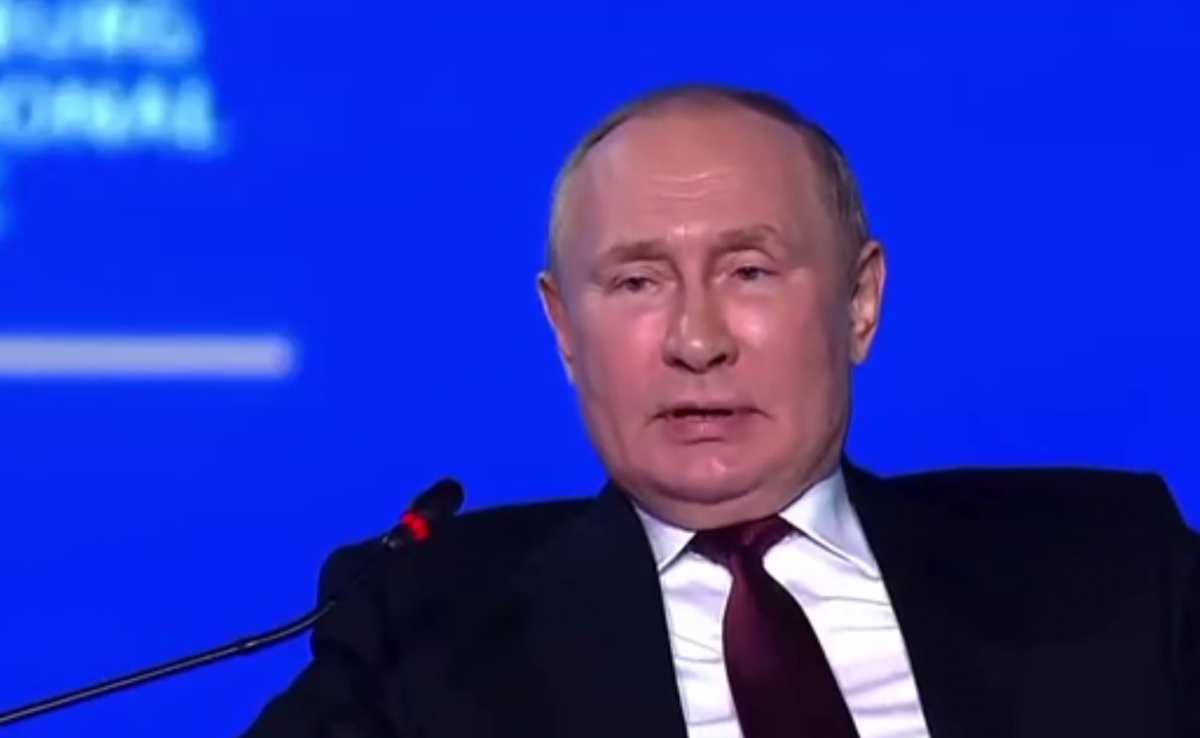 On September 1, Russian President Putin held an "open lesson" for the children of the Russian city of Kaliningrad. On the day when most of the little Ukrainians did not go to school due to constant shelling and rocket threats, the bloody dictator issued cynical fakes about our country. In addition, Putin told the children about industriousness and compared it to a "rubber butt".
A video with a strange statement by the dictator has already appeared on the network, which has already received a lot of criticism.
So, the dictator decided to tell the children how important it is to love work. However, for persuasiveness, he moved on to very strange comparisons that little listeners will hardly understand. Putin started talking about the "rubber butt" and began to laugh strangely.
"All this together is very important. Hard work is generally a separate talent. It's not just, excuse me, a rubber butt. It's a talent to force yourself to work and be able to do it productively," the dictator said, addressing the children.
In addition, he gave out a lot of fakes, with which Putin clearly wants to inspire small Russians with false ideas of the "Russian world". Thus, the dictator claimed that Ukrainian children allegedly did not know about the existence of the Crimean bridge.
https://t.me/uniannet/70523?embed=1
In addition, according to Putin, the younger generation of Ukraine does not know that our country was once part of the USSR. Of course, all these fakes were clearly designed for children who would not be able to verify the information and would believe the dictator.
(C)UNIAN 2022