From now on, the procedure for issuing visas to Russian citizens will be more complicated and take longer, but we need to figure out what to do with valid visas that have already been issued to Russians earlier.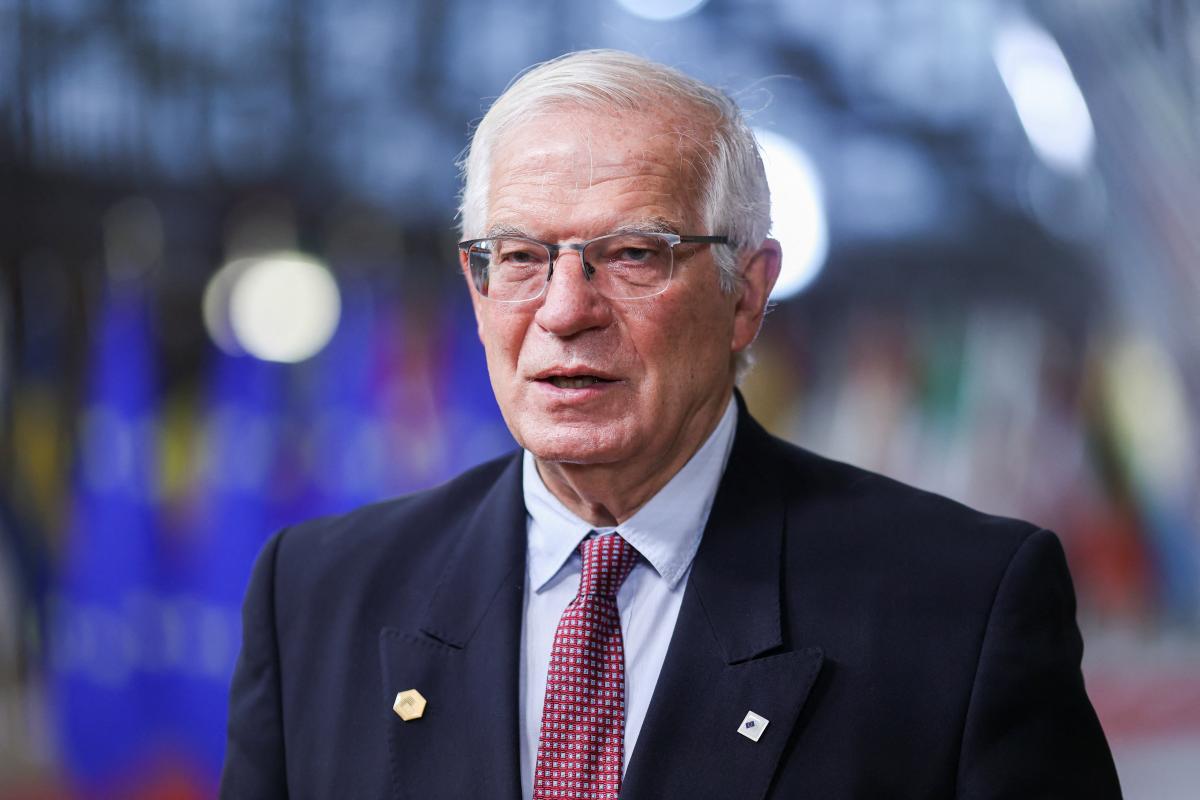 EU High Representative for Foreign and Security Policy Josep Borrell explained the implications of stopping visa facilitation between the European Union and the Russian Federation, but is awaiting advice from the European Commission on the millions of visas previously granted to Russians.
According to an UNIAN correspondent, Borrell said this in Prague at a press conference after an informal meeting of the EU Council at the level of EU foreign ministers.
"We have agreed politically, this is not a legal text, but this is a political agreement… We agreed, firstly, on the complete suspension of the visa facilitation agreement between the European Union and Russia. Full stop. Until today, it has been partially suspended for special groups of people, collectives, officials, entrepreneurs, and now the agreement is completely suspended," Borrell said
He added that from now on the procedure for issuing visas to Russian citizens will be more complicated and take longer.
"This means that it will significantly reduce the number of new visas issued by EU member states," Borrell said.
He noted that this agreement is in line with the common approach among EU member states, which will help prevent "potential visa shopping" for Russians.
"Secondly, there is a common understanding that this will allow the issuance of visas on an individual basis, according to detailed statements in each individual case, and especially for specific groups of people. We do not want to cut ourselves off from those Russians who oppose the war in Ukraine We don't want to cut ourselves off from Russian civil society," Borrell stressed.
He also said that during today's discussion there was concern about the millions of valid visas issued to Russians earlier.
"There was a common understanding that this also needs to be considered. And this situation also requires a common approach. That is why we agreed to invite the European Commission to study this complex situation and provide guidelines," Borrell added.
In addition, as the high representative of the EU said, the situation in the countries neighboring the EU with the Russian Federation is becoming difficult, and these countries can take measures at the national level to restrict entry into the EU at their borders in accordance with the Schengen Borders Code.
Visa ban for Russians: what you should know
On August 31, the EU countries were supposed to reach an agreement on a possible ban on Russian tourist visas. This issue was discussed at the second panel of today's meeting of EU ministers in Prague.
Italian Foreign Minister Luigi Di Maio said that among the member states of the European Union there are different opinions about a possible ban on issuing visas to Russian citizens.
A number of countries, in particular, France and Germany opposed the introduction of a complete ban on the issuance of EU visas to Russian citizens.
European Union Foreign Minister Josep Borrell opposed the proposal to ban the issuance of Schengen visas to Russian citizens. He also said on the eve of the ministerial meeting that European Union foreign ministers were unlikely to unanimously support a visa ban for all Russians.
The five EU countries bordering Russia (Estonia, Latvia, Lithuania, Poland and Finland) may ban Russian tourists from entering their countries, even if the EU does not impose a nationwide ban. Latvia is also considering the possibility of canceling visas and residence permits for Russians who support the war against Ukraine.
 Suspension of visa facilitation agreements with Russia and Belarus was considered as a compromise solution .  In the end, just such a decision was made, as was first reported by Hungarian Foreign Minister Peter Szijjártó, whose country also blocked the visa ban.
(C)UNIAN 2022