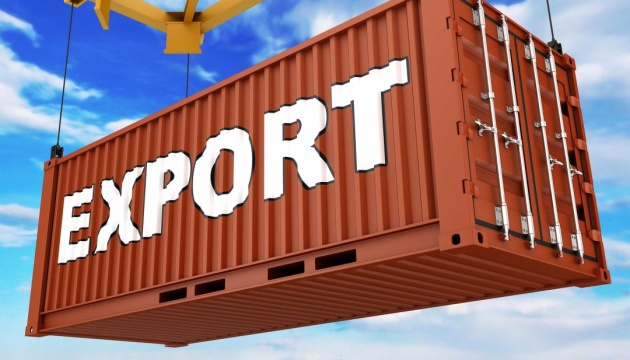 Russia's monthly exports to U.S. amount to over $1B – AP probe
25.08.2022 22:20
Six months into the Russian war on Ukraine, Russian goods keep flowing to the United States.
That's according to an investigation by the Associated Press, seen by Ukrinform.
More than 3,600 shipments of wood, metals, rubber and other goods have arrived at U.S. ports from Russia since it began launching missiles and airstrikes into its neighbor in February. That's a significant drop from the same period in 2021 when about 6,000 shipments arrived, but it still adds up to more than $1 billion worth of commerce a month.
It is noted that banning imports of certain items would likely do more harm to those sectors in the U.S. than in Russia.
Shipping containers of Russian items — groats, weightlifting shoes, crypto mining gear, even pillows — arrive at U.S. ports almost every day.
A breakdown of imported goods from Russia shows some items are clearly legal and even encouraged by the Biden administration, like the more than 100 shipments of fertilizer that have arrived since the invasion. Now-banned products like Russian oil and gas continued to arrive in U.S. ports long after the announcement of sanctions due to "wind down" periods, allowing companies to complete existing contracts.
In some cases, the origin of products shipped out of Russian ports can be difficult to discern. U.S. energy companies are continuing to import oil from Kazakhstan through Russian ports, too.
Russia is a key exporter of metals like aluminum, steel and titanium; cutting off that trade could dramatically drive up prices for Americans already grappling with inflation.
AP found more than 900 shipments totaling more than 264 million tons of metals since February.
Boeing, the world's largest aerospace company, signed a federal contract for up to $23.8 billion in 2021; it imported 20 tons of aluminum in June from Kamensk-Uralsky Metallurgical Works.
About a million barrels of Russian crude oil arrived off the port of Philadelphia, bound for Delta Airlines' oil refinery Monroe Energy. Meanwhile, a tanker with about 75,000 barrels of Russian tar oil pulled into the port of Texas City, Texas, bound for Valero's refineries, according to trade records.
The shipments continued to Valero, ExxonMobil and others.
So far this year, almost 4,000 tons of Russian bullets have also arrived in the U.S., where they were distributed to gun shops and ammo dealers.
AP also tracked millions of dollars worth of shipments of radioactive uranium hexafluoride from Russian state-owned Tenex JSC, the world's largest exporter of initial nuclear fuel cycle products, to Westinghouse Electric Co. in South Carolina. Nuclear material is not sanctioned.
Brooklyn-based representative offices of the Krasnyi Oktyabr (Red October) chocolate factory continue to import sweets.
As Ukrinform reported earlier, the Ukrainian authorities have called on U.S. President Joe Biden's administration to sanction all Russian privately-owned banks.
(C)UKRINFORM 2022