Denis Ponomarenko 09:55, 08/24/22 UNIAN
The fighters of the "Third Force" thus congratulated the Ukrainians on Independence Day.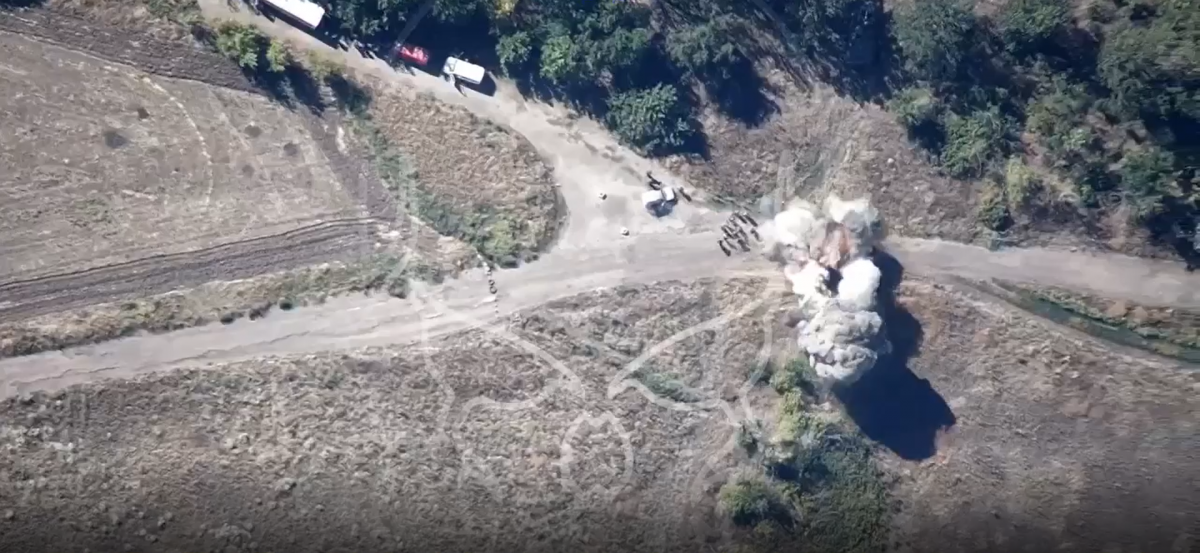 A video of the liquidation of ten sergeants and one officer of the Russian occupation forces appeared on the Web right during the formation.
The destruction of the enemy was reported and a video was published on the Telegram channel of the Ukrainian volunteers Third Force.
Right now, on the 182nd day of a 9-year war that has dragged on for centuries, our independence is being fought out. It gets out thanks to the courageous soldiers who give a worthy rebuff to the Russian fascists. The Armed Forces of Ukraine are holding back real killers, rapists and looters who do not know what honor is. Our enemy deserves no pity, the message says.
It is noted that the Ukrainian soldiers will continue to destroy the enemy pointwise and without regret, wherever he is.
https://1plus1.video/unian-novosti/2022-god/avgust-2022-ukrayinski-partizani-odnim-postrilom-znishtili-10-serzhantiv-rosarmiyi
https://www.unian.net/player/hu78Un1CUkrainian partisans killed 10 sergeants of the Russian Army with one shot
What is known about the losses of the enemy in Ukraine
Over the past day, the Ukrainian military eliminated another 150 Russian occupiers . It is noted that the enemy suffered the greatest losses in the Donetsk direction. At the same time, the total combat losses of the enemy since February 24 were approximately 45 thousand 700 people.
As UNIAN already wrote, the command of the RF Armed Forces continues to reduce its military units due to the inability to compensate for losses among personnel.
Due to losses and the inability to announce mobilization in Russia, the command of the RF Armed Forces is preparing another 50 battalions with volunteers to be sent to Ukraine. The Buryats were "appreciated" the cheapest – they will be paid less than residents of other regions of the Russian Federation.
https://www.unian.net/war/ukrainskie-partizany-odnim-vystrelom-unichtozhili-10-serzhantov-rosarmii-video-novosti-vtorzheniya-rossii-na-ukrainu-11952687.html