First, the patrol ship fired smoke decoys, and after that, serious smoke began to appear on it.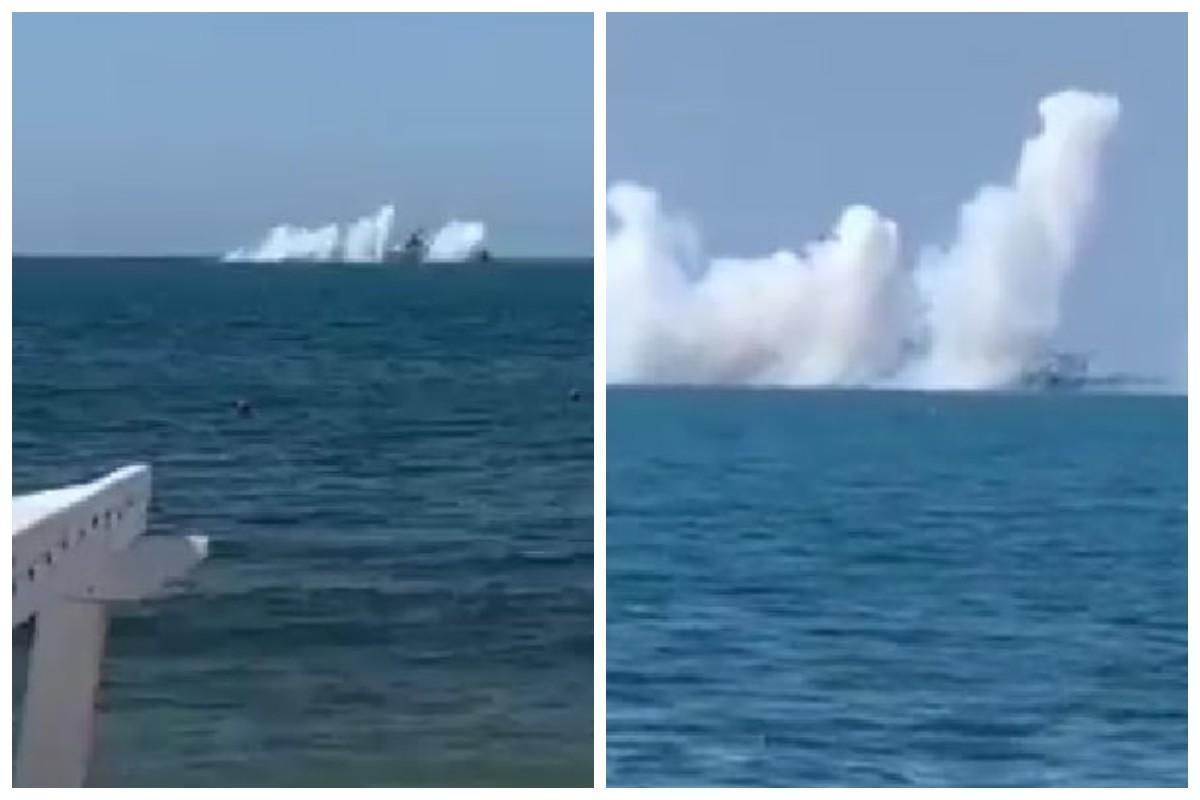 In the Black Sea near the temporarily occupied Sevastopol, a Russian ship suddenly began to smoke. First, he released smoke baits, and after that "strange things" began to happen on him.
Smoke on the Russian ship was recorded by the naval expert HI Sutton from the OSINT project, he spoke about this on his Twitter page .
According to the expert, the Russian ship tried to disguise itself with smoke baits, but this did not help him. Immediately afterwards, explosions were heard, and then black smoke appeared near the ship. The expert believes that Ukrainian missiles could have knocked out the ship.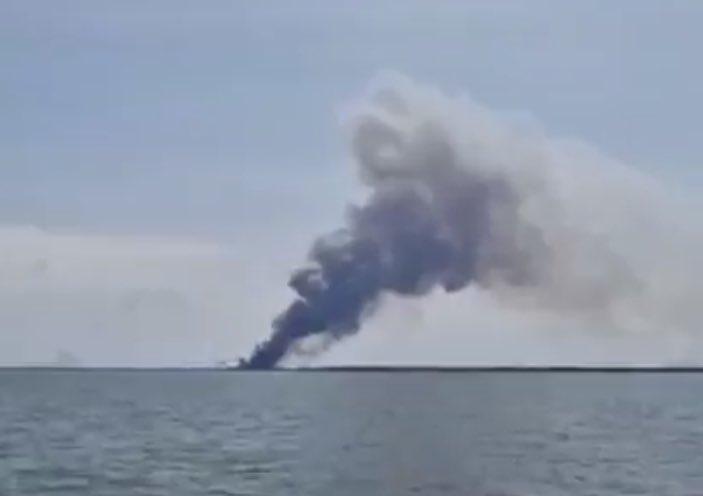 He also said that in the photo in the smoke you can see a project 22160 patrol ship of the Vasily Bykov type. Such ships can be armed with 8 Kalibr cruise missiles per salvo.
Netizens are already joking that the Russian ship is covered in black smoke due to "raging Neptune". Some commentators also suggest that the Ukrainian military may soon report a successful strike on another Russian vessel.
(C)UNIAN 2022