The name of the war criminal is Ochur-Suge Mongush.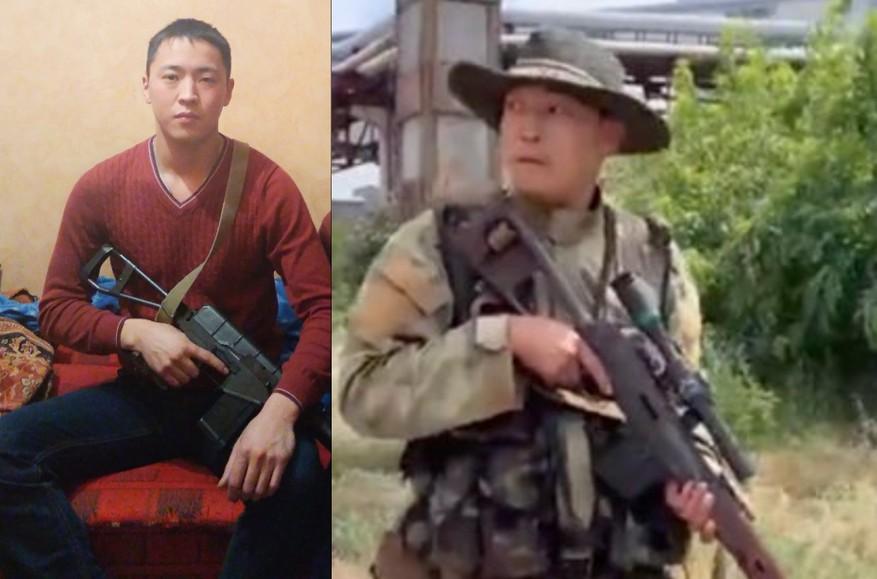 Investigators have identified the perpetrator who castrated and killed a Ukrainian prisoner of war in a controversial video. This is Tuvinian Ochur-Suge Mongush, born in 1993 from the Akhmat battalion.
Rashist was identified by The Insider and Bellingcat investigators.
As a basis, they took the face and elements of clothing, for example, a characteristic black hat and a Ukrainian military shirt. Thanks to this, journalists were able to identify Mongush in several Russian videos that were published in June and July. The offender was seen at the Azot chemical plant in Severodonetsk and west of Lisichansk.
Sites that search for a person on social networks using a face photo helped to discover Mongush's profiles. In one of the pictures, he is surrounded by other rashists from the Akhmat battalion, and in the other, he is holding a weapon in his hands.
Investigators contacted the perpetrator, and he began to deny that he mocked the Ukrainian prisoner of war. Mongush said that he was summoned for interrogation by the FSB because of the video and was held for two days. At the same time, the rashist confirmed his appearance on the frames of Russian videos that were used to identify the criminal.
"Akhmatovets" also reported that the FSB told him the place where the Ukrainian soldier was tortured. Bullying was carried out in the camp "Privolye" on the eastern bank of the Seversky Donets. Investigators confirmed this by comparing photographs of the facility and videos of torture.
And most importantly, in one of the Russian videos, the appearance of which was confirmed by Mongush himself, he stands against the backdrop of the sign "Privolie". As the journalists found out, the video was filmed a few dozen meters from the place of torture and execution of the Ukrainian military.
Recall that on July 28, a record was published on the network, which shows how the occupier cut off the genitals with a clerical knife to a prisoner in the form of the Ukrainian army. Later it became known that the warrior was shot and dragged along the ground, tied to the legs with ropes.
The Office of the Prosecutor General announced the opening of a case on the fact of violation of the laws and customs of war – Part 1 of Art. 438 of the Criminal Code of Ukraine. And the UN Human Rights Monitoring Mission in Ukraine stated that they were shocked by the video of torture.
(C)UNIAN 2022