Calculation is carried out in rubles, dollars and euros.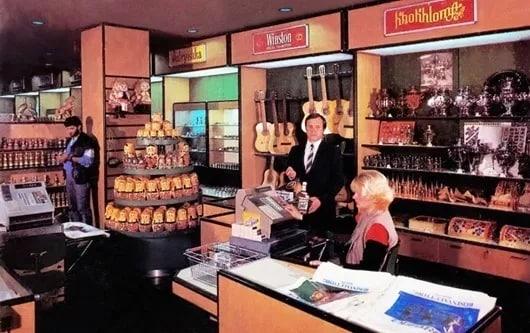 In Moscow and St. Petersburg will open duty-free shops on the principle of the Soviet "Birches". Only diplomatic workers, employees of international organizations and members of their families will become buyers.
The corresponding resolution was adopted by the Russian government.
The outlets will open at the end of August. The assortment will include goods for which the duty-free procedure applies: alcohol, tobacco, perfumes, cosmetics, jewelry, smartphones, watches, and the like.PauseUnmute
Payment can be made in rubles, dollars and euros.
It is interesting that at the entrance to the stores they will check the documents of buyers confirming their diplomatic status, or cooperation with foreign organizations. Data on visitors will be sent to the Ministry of Foreign Affairs.
"Beryozka" is a chain of Soviet stores where foreigners paid in foreign currency, and Soviet foreign workers paid with checks from Vneshposyltorg and Vneshtorgbank. During Soviet times, "Beryozki" operated in Moscow, Leningrad, the capitals of the Union republics, large regional centers and some port and resort cities.
(C)UNIAN 2022