His actions were filmed.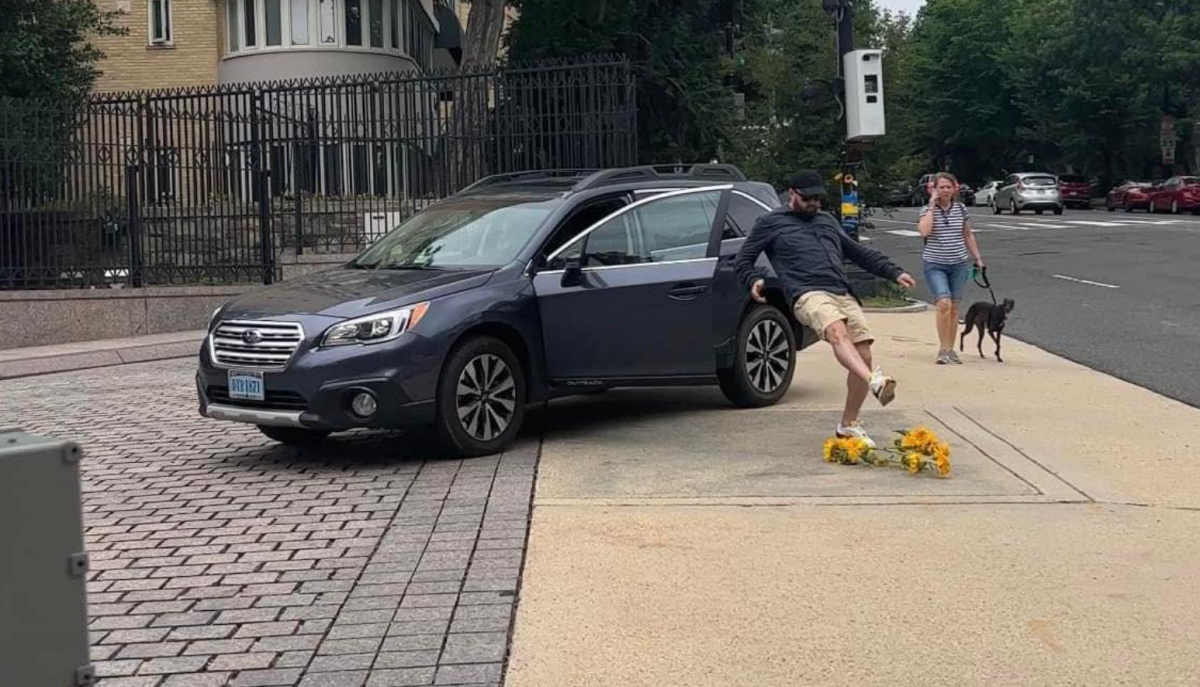 In Washington, an employee of the Russian embassy in the United States of America trampled on sunflowers brought to the building by children.
Oksana Markarova, Ambassador of Ukraine to Washington, spoke about this on her page on the social network Facebook .
She posted the corresponding photo, in which a man swings his foot at the flowers.PlayUnmute
"Washington, these days. Some employee of the Russian embassy stops before entering and tramples on sunflowers that two little girls brought," the ambassador wrote.
According to Markarova, sunflowers that were planted in front of the Russian embassy in April were also uprooted by unknown people.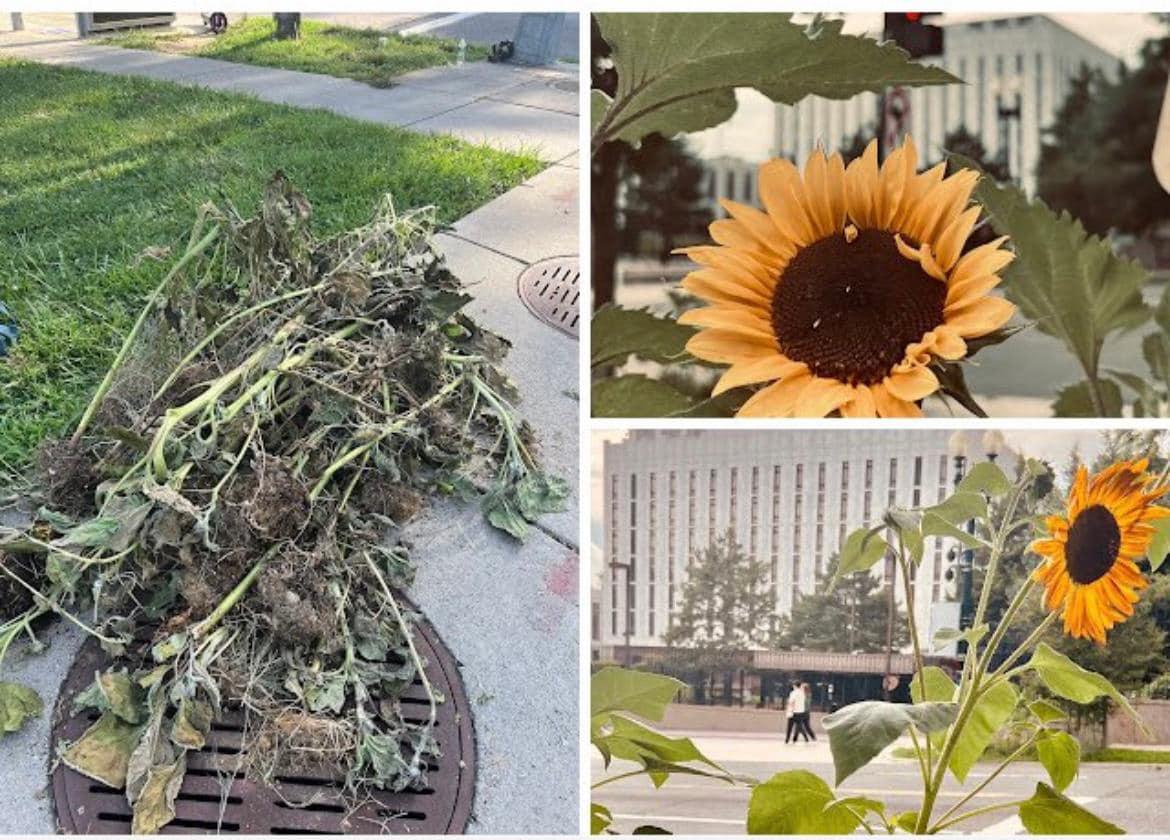 "Enemies are very annoyed by every symbol that reminds the world of our struggle, dignity and valor, as well as the endless evil that the Russians inflict on our people every day. Diplomats of the aggressor country behave just as vilely and lowly as all the invaders, boasting of unworthy deeds justifying the killers and counting on impunity," she stressed.
As UNIAN reported earlier, the Russian Embassy in the UK called for the execution of captured fighters of the Azov regiment by hanging.
Labor MP Chris Bryant has called for the embassy to be expelled from the country over the outrageous statement.
(C)UNIAN 2022