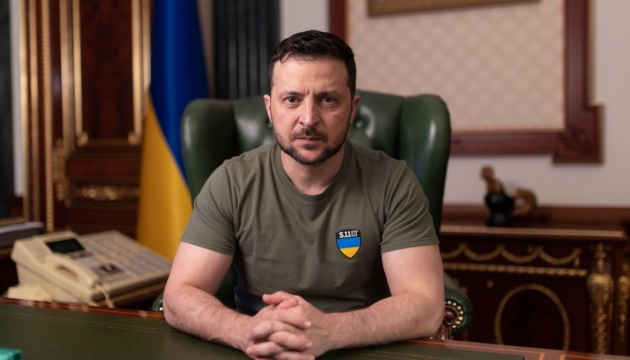 31.07.2022 11:13
Ukraine tries to prevent global food crisis while Russia is blackmailing the world with hunger.
"Ukraine is one of the largest grain exporters. This year, due to the Russian invasion, the Ukrainian harvest is under threat. While Russia is blackmailing the world with hunger, we are trying to prevent a global food crisis," President of Ukraine Volodymyr Zelensky posted on Facebook.
The President also urged to watch the new episode of UNITED24.Media "Yep, this is Ukraine".
As reported, President Zelensky stated that Ukraine was ready to export grain and was waiting for signals on the start of transportation from partners.
The other day, the ambassadors of G7 countries and Turkey to Ukraine arrived in Odesa to underscore the importance of the implementation of the agreement on the restoration of Ukrainian food exports.
On July 22, an agreement was signed on the export of grain and other foodstuffs from the ports of Ukraine following a quadrilateral meeting of Ukraine, Turkey, the UN, and Russia in Istanbul.
After the initiative on the export of grain and related foodstuffs by sea was signed on July 22, the ports "Odesa", "Chornomorsk", and "Pivdenny" are being prepared for the resumption of operation.
On July 23, the Russians struck the Odesa Sea Trade Port with Kalibr cruise missiles. Two missiles were shot down by the Ukrainian air defense forces, two more hit the port's infrastructure facilities.
(C)UKRINFORM 2022