According to Marchenko, the density of strikes in the city was much greater than in Mariupol.
As a result of a full-scale Russian invasion of Ukraine , about 500 people were killed in Izyum in the Kharkiv region .
It is reported by " Suspilne ".
According to Izyum mayor Valery Marchenko, about 500 people died in the city from Russian shelling and from the fact that they did not receive medical assistance on time. It is not possible to establish the number of deaths in the surrounding settlements.
"We do not have information on our Starostinsky districts. This is especially true for the Kamensky Starostinsky district, where there were very strong battles. The village of Kamenka is located immediately outside the town of Izyum in the direction of Slavyansk," Marchenko said.
The day before, lists of dead residents of Izyum, compiled by Russian occupiers, appeared on the Web. According to Marchenko, they are 80% true. The largest number of deaths was at the beginning of a full-scale war.
"I saw these lists, the information is 80% reliable. This was when there were air raids, strikes on the city. People died, it was not possible to bury them, they were buried in parks and gardens. Then we had two high-rise buildings – on Khlebozavodskaya, on Pervomayskaya – where people were buried alive under buildings. From across the river, a tank hit with direct fire and divided a section of the house in half, there, in one and the second, almost 50 people died," Marchenko said.
Marchenko said that the city was subjected to rocket and artillery shelling, and air raids.
"The city of Izyum first of all suffered from air raids. During the day we counted 26 air raids, each plane fired two bombs or missiles. This was in one day, and air raids were daily. And when the Russians entered the left-bank part of the city, then they began to work and" Grad", other MLRS, tanks were hit by direct fire," he said.
According to Marchenko, "the density of strikes was much greater than in Mariupol," which also suffered significant damage as a result of enemy actions.
According to UNIAN, Bohdan Dmitruk, commander of a battalion of the 93rd mechanized brigade, said that after the HIMARS attack on an enemy ammunition depot in Izyum in the Kharkiv region, Russian shelling decreased "10 times."
Since April 2, 2022, the city of Izyum has been captured by the Russian Federation.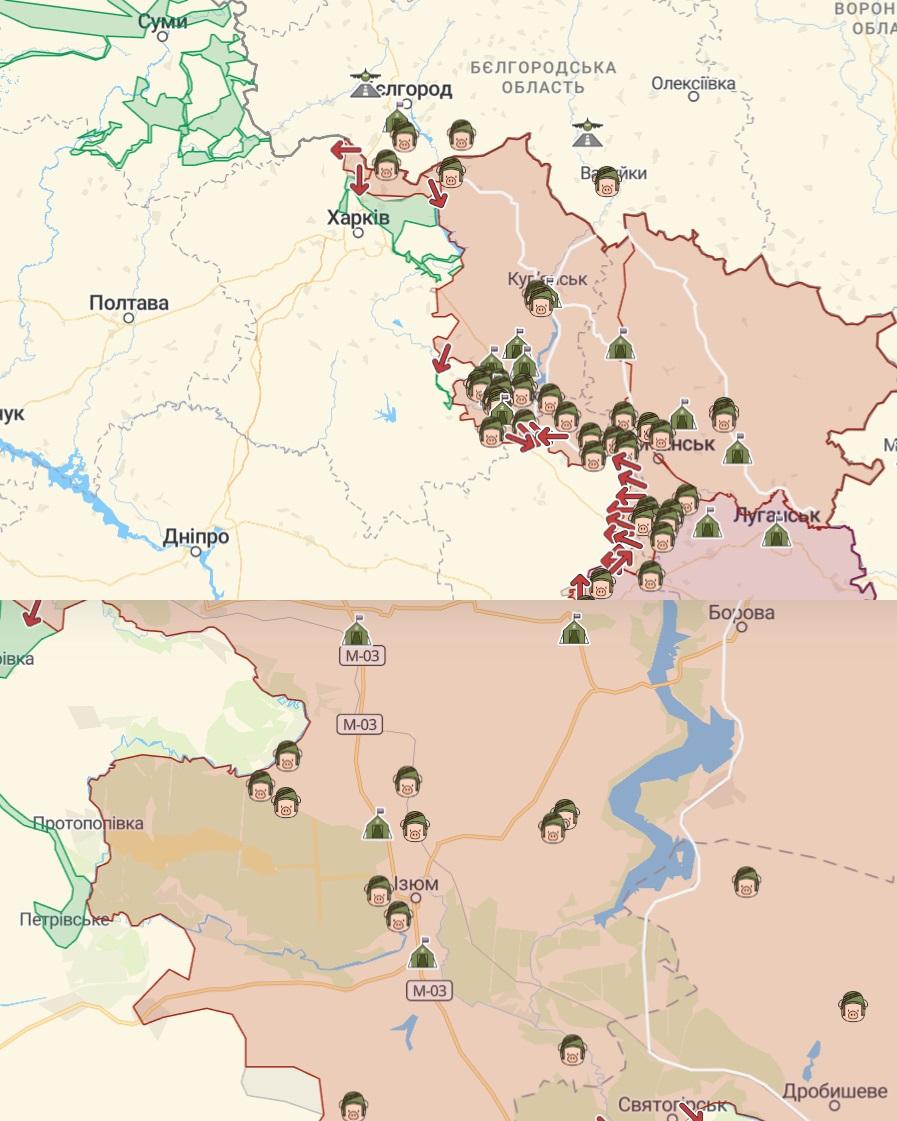 (C)UNIAN 2022