Good work of the fighters of the Sicheslav brigade of the DShV of the Armed Forces of Ukraine.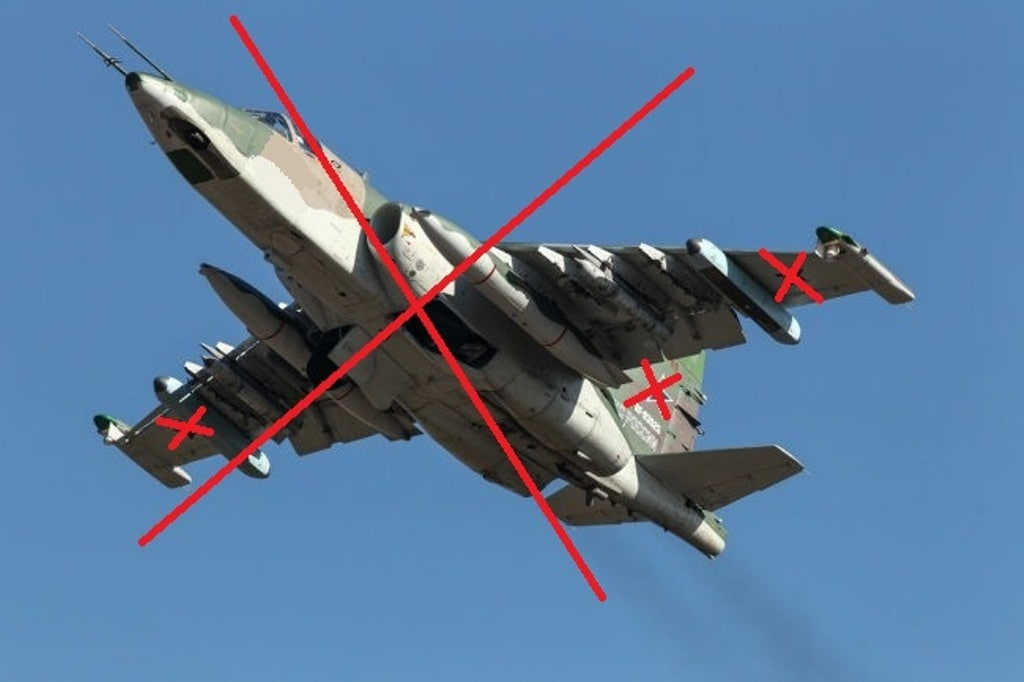 Ukrainian paratroopers from the 25th Sicheslav brigade destroyed an enemy SU-25 Grach aircraft with a well-aimed shot from MANPADS .
The command of the DShV of the Armed Forces of Ukraine reports this in a telegram.
They said that the armored plane of the Rashists was permanently landed by the crew of the Igla portable anti-aircraft missile system.play video
We add that the Su-25 is a single-seat armored infrasonic attack aircraft designed to provide air support in the combat zone day and night in conditions of visual visibility of the target, as well as to destroy objects with given coordinates in case of flying weather. 
Earlier today, "Holodnoyarovtsy" from the 93rd brigade destroyed the invaders' vaunted Zala drone . It is used for surveillance, target designation to ensure accurate artillery strikes, fire adjustments, and the like.
UNIAN also talked about a 19-year-old guard of the National Guard who, since the beginning of a full-scale war, has already chalked up 6 enemy SU-25 aircraft and one occupier cruise missile. In social networks, he was nicknamed the "Zaporizhzhya avenger".
(C)UNIAN 2022