Khlan spoke about the successful strikes of the Armed Forces of Ukraine on strategic targets for the enemy.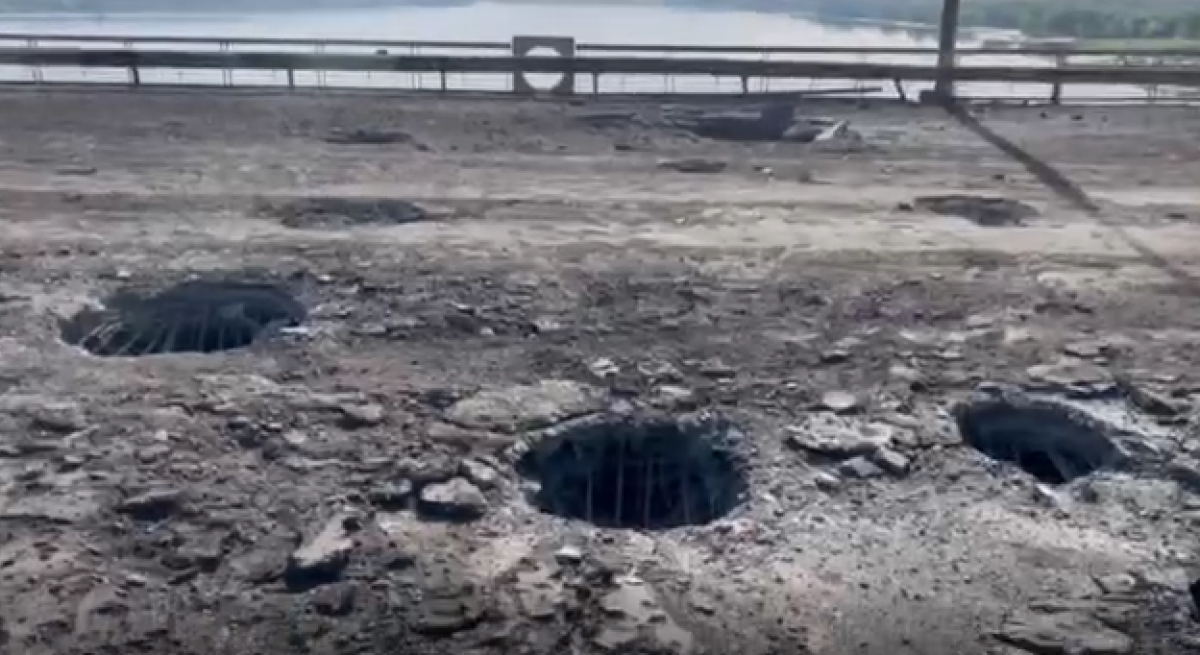 Deputy of the Kherson Regional Council Serhiy Khlan said that the successful strikes of the Armed Forces of Ukraine on bridges in the region made it impossible to supply heavy equipment to occupied Kherson .
Khlan told about it on air of 24 channel .
The deputy noted that traffic for trucks is now closed along the Antonovsky bridge, the occupiers are looking for specialists to repair the crossing in Crimea.
Therefore, the deputy clarifies, the Russians began to transport weapons and manpower to Kherson through the area of ​​the Kakhovskaya hydroelectric power station. There are three bridges along that path, one of which – Darevsky – today became the object of a pinpoint strike by the Armed Forces of Ukraine .
"Absolutely" surgically ", as well as according to Antonovsky, it was stitched with shells so that it was impossible to pass heavy equipment," Khlan added.
According to him, the Russians were transferring weapons across this bridge during the day, so the Armed Forces of Ukraine will probably "finish in such a way as to block these deliveries.
"Now the city of Kherson is cut off from the supply of heavy weapons, heavy armored vehicles, and this gives advantages to our Armed Forces in counter-offensive actions that take place absolutely along the entire front line," says Khlan.
He also said that residents of the occupied part of the region see how the occupiers are "burning" and panicking because of the successes of the Armed Forces of Ukraine.
"Tactical advantages have begun that bring our victory closer to the liberation of our native land," the deputy of the regional council summed up.
Recall that on July 23, the Armed Forces of Ukraine "with surgical precision" hit the Darevsky bridge across the Ingulets in the Kherson region.
Earlier, on July 19, the Ukrainian military hit the Antonovsky bridge in occupied Kherson, which connects the city with the left bank of the Dnieper.
British intelligence calls  the  Antonovsky bridge the main vulnerability of the Russian army in the Kherson region . That is why control over the crossings across the Dnieper can become a key factor in the fighting in the Kherson region.
(C)UNIAN 2022