The United States has already delivered 12 HIMARS systems to Ukraine and this week will announce its intention to transfer 4 more such systems, and in total the US and allies have committed to transfer 20 such systems.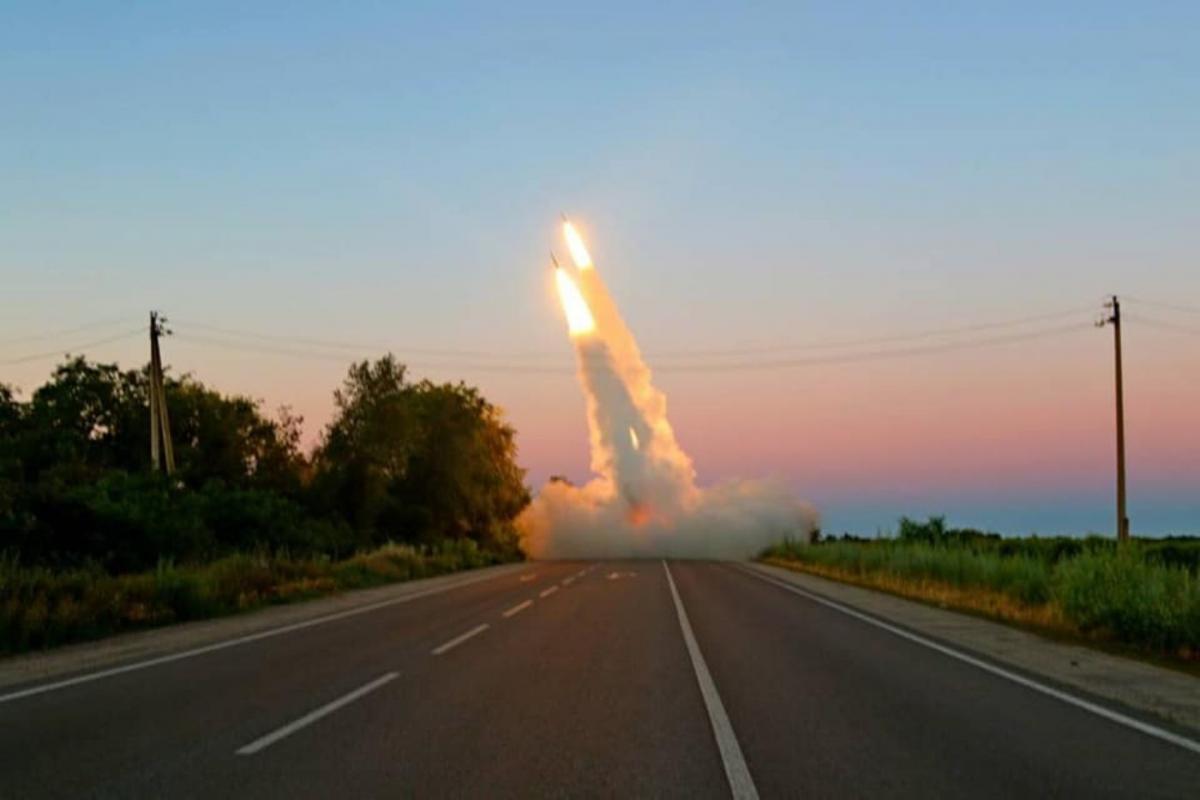 The United States of America has already trained 200 Ukrainian troops to use HIMARS rocket artillery systems. In addition, the Pentagon announced the supply of GMLRS projectiles for HIMARS, which can hit targets at a distance of up to 80 km.
According to an UNIAN correspondent, the head of the US Joint Chiefs of Staff, General Mark Milley, said this at a briefing after a meeting of the Contact Group on Defense Support to Ukraine (the so-called Rammstein-4), which was held in a virtual format.
"We will continue to supply weapons that the Ukrainians need to protect their homeland and deter Russian aggression," Milli stressed.
play video
He noted that today Ukrainians are effectively using HIMARS rocket artillery systems, hitting Russian command and control posts, logistics networks, field artillery and many other targets. "These strikes are steadily reducing the Russian ability to supply their troops, command and control their troops, and wage their illegal war of aggression," Milley said.
According to him, the rapid deployment of HIMARS systems on the battlefield testifies to the ability and ingenuity of the Ukrainian military, their potential as artillerymen, their attitude and will to fight.
"As of today, we have delivered twelve HIMARS to Ukraine. This is part of more than 20 such systems that the United States and its allies have pledged to transfer. Also, about 200 Ukrainians have been trained for (using) HIMARS. And this training continues for more," Milly emphasized.
In addition, Milley, along with US Secretary of Defense Lloyd Austin, noted that hundreds of GMLRS projectiles for HIMARS were sent to Ukraine, which can hit targets at a distance of up to 80 km.
As Milley said, when the US president puts his signature on permission to provide Ukraine with arms or ammunition, this military aid begins to be transported towards Ukraine "within days." "On average, 48 to 72 hours before the initial delivery," Milli said, adding that the weapons would fall into Ukrainian hands on the battlefield in a week or so.
In turn, Austin confirmed that the United States has already provided Ukraine with 12 HIMARS systems.
"We are determined to send more HIMARS munitions and precision guided artillery rounds and other vital support," Austin said.
The Minister of Defense confirmed that later this week there will be an announcement to provide Ukraine with 4 additional HIMARS systems , and thus Ukraine as a whole will have 16 such systems.
Ukraine will also receive more GMLRS shells.
(C)UNIAN 2022