Yuri Godovan 22:06, 18.07.22 YHIAH
The expert is convinced that the bridge will be struck at the first opportunity.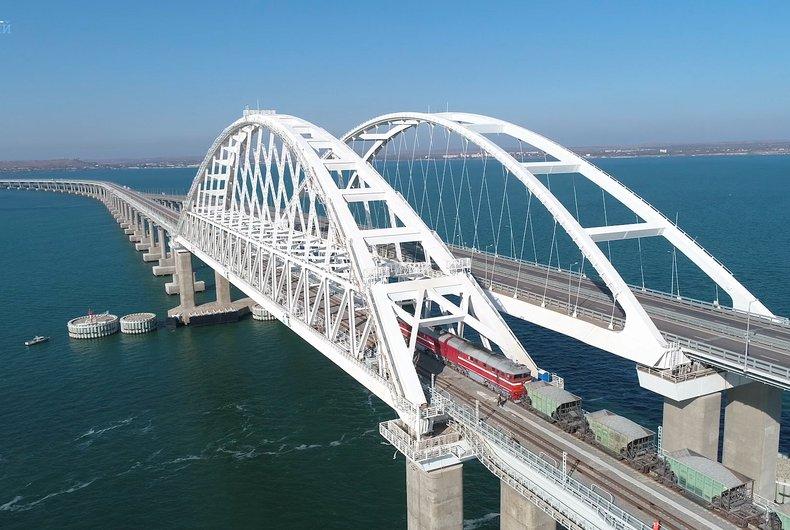 Military expert Oleg Zhdanov is convinced that American ATACMS missiles , which Ukraine should soon receive, can disable the Crimean bridge .
He said this during a live broadcast with Mark Feigin.
The expert stated that today Ukraine does not have at its disposal weapons that would reach the bridge.play video
"Although we have Harpoon, but as far as I understand, it is not applicable for ground targets. Therefore, we did not use it anywhere. It worked for several targets when there was an operation on Serpentine and today it just stands as a guard on guard the waters of the Black Sea. Plus, as I understand it, on the platforms ("Boyko towers", – ed.). But the platforms are like a ship, a contrasting target against the backdrop of a sea wave," Zhdanov explained.
A "concrete conversation" on the issue of removing the bridge, the expert predicts, will begin after Ukraine receives the ATACMS.
"The easiest way to disable a bridge is to destroy the bridge span at the junction of the bridge and the mainland. The first bridge span is the lowest and, as a rule, the shortest, because it is supporting, must be flexible … It is the easiest to destroy. Both on the railway bridge and on the road. Here, demolish the first span both there and there – and, please, the task is completed," he said.
"I think that as soon as a weapon appears, this missile, one of the first strikes will be delivered … Due to the range of 300 km, ATACMS reaches this bridge. Yes, it may be necessary to launch a group strike there. One missile is unlikely to pull. in that the bridge today plays the role of an artery that supplies the entire southern group," Zhdanov said, adding that supplies from Crimea are carried out to the Zaporozhye, Melitopol, Berdyansk and Kherson directions.
The expert stressed that the bridge urgently needs to be destroyed.
Earlier, a US political scientist sharply called on the West to help Ukraine bomb the Crimean bridge .
As UNIAN reported earlier, on July 16, Aleksey Arestovich, adviser to the head of the Presidential Office, said that the Crimean Bridge was destined for the fate of "Boyko's towers."
After that, State Duma deputy from the "Crimean region" Mikhail Sheremet threatened a "crushing blow" to Kiev  if Ukraine attacks  the Crimean bridge.
https://www.unian.net/war/zhdanov-rasskazal-o-budushchem-udare-po-krymskomu-mostu-novosti-vtorzheniya-rossii-na-ukrainu-11908230.html