36 invaders were destroyed, many were wounded, and the platoon commander was also taken prisoner.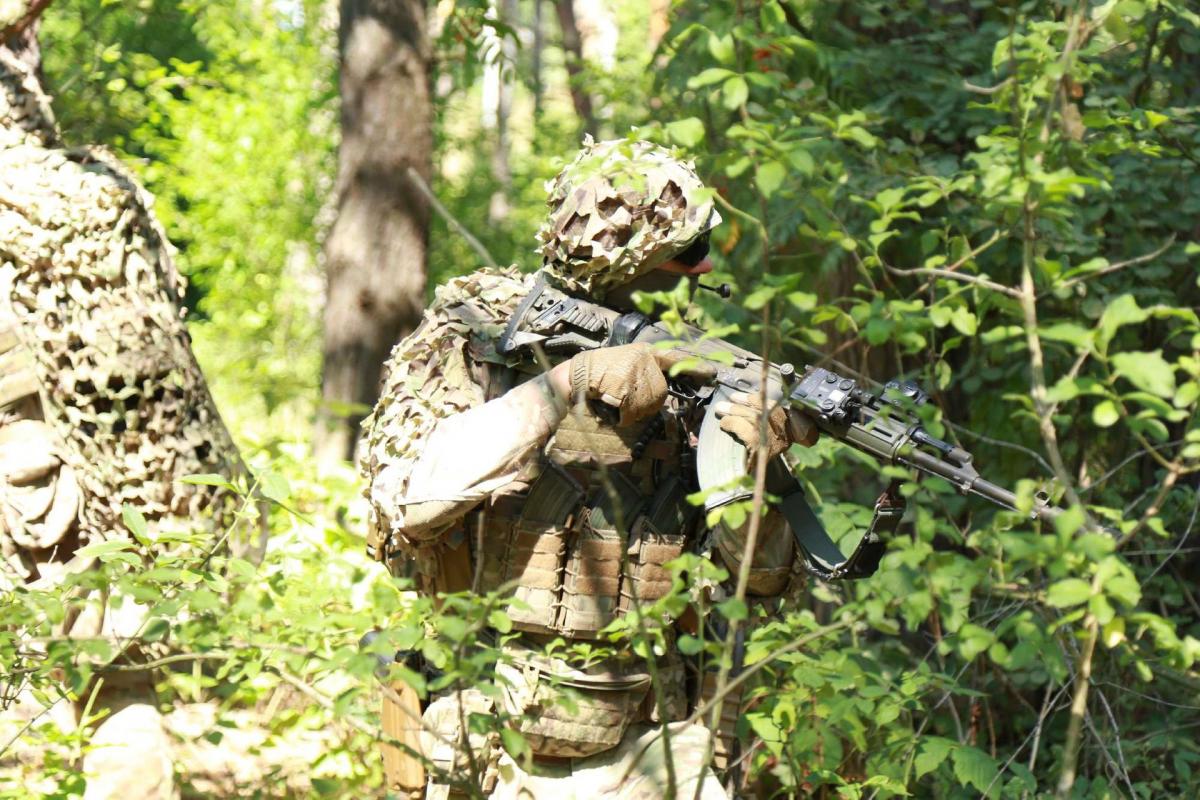 In the Kharkiv region , the reconnaissance group of the Main Intelligence Directorate of the Ministry of Defense of Ukraine "Kedr" destroyed the DRG of the Marine Corps of the Northern Fleet of the Russian Navy.
This was reported on Facebook by the GUR MO.
It is noted that the special operation was carried out in the village of Dementievka, Dergachevsky district, Kharkiv region, where a large unit of Russians was found, which was located in destroyed buildings.play video
"As a result of fire damage, 36 occupiers were destroyed. Many rashists were injured of varying severity," the report says.
According to intelligence, later "Kedr", together with units of the local territorial defense and the National Guard, conducted a series of clashes and forced the enemy to withdraw from their positions, despite the significant numerical superiority of the enemy.
"As a result of the operation, numerous trophies were obtained and a wounded platoon commander of an enemy DRG was taken prisoner. He turned out to be a native of the Zaporozhye region, born in 1989, Stanislav Trutnev. / h 69068, Vidyaevo, Murmansk region). Three years ago he was sent to the grouping of the armed forces of the Russian Federation in Syria," informs the GUR MOU.
At the same time, it is noted that he was provided with primary medical care directly on the battlefield, and now he is in one of the Ukrainian medical institutions.
https://t.me/uniannet/64756?embed=1
Recall, as UNIAN wrote, earlier a special unit of the Main Intelligence Directorate of the Ministry of Defense of Ukraine conducted a special operation in the occupied territory of the Kherson region . It was possible to free five Ukrainians from captivity. It is noted that one of the released has a serious combat wound. Now all those released are under the care of the Ukrainian authorities and receive proper treatment.
(C)UNIAN 2022