The occupiers used maps from 1969.
Russian commanders during a full-scale invasion of Ukraine were guided by maps of the last century. The relevant documents were found in the places of the temporarily occupied districts of the Kharkiv region.
It is reported by the SBU .
The intelligence service said that Russian commanders were guided by topographic maps of Ukraine in 1969. At the same time, the documents of the Russian motorized rifle battalion of the 138th Guards Motorized Rifle Brigade have not been updated for at least 53 years.
On the maps of the occupiers there is no Saltovsky residential area of ​​Kharkov, which has been built up since the beginning of the 70s of the last century.
"There are also no Travyanskoe and Murom reservoirs, built in the seventies. And the state border between Ukraine and Russia was drawn with a ballpoint pen, since it was not on the maps at all," the press service added.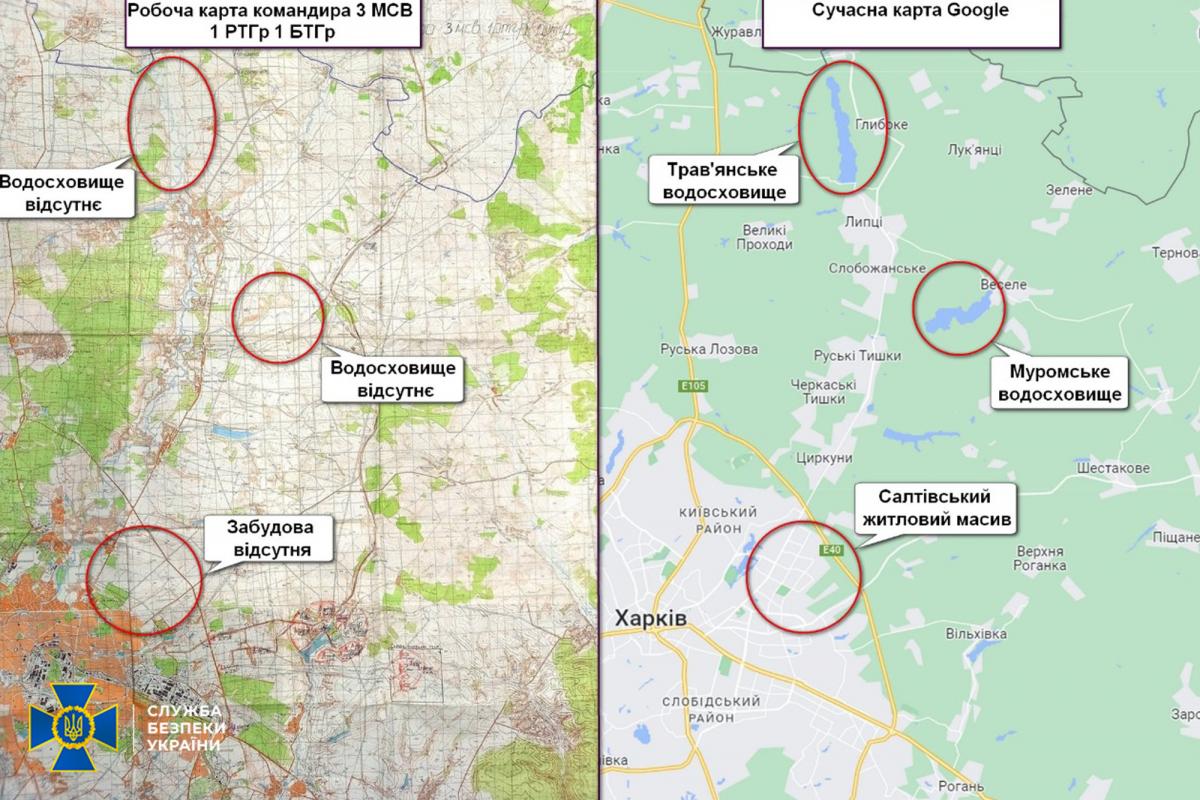 Recall that earlier the political scientist outlined Putin's insane "victory plan" of three goals .
(C)UNIAN 2022