Residents of Nova Kakhovka rejoice at another failure of the occupiers.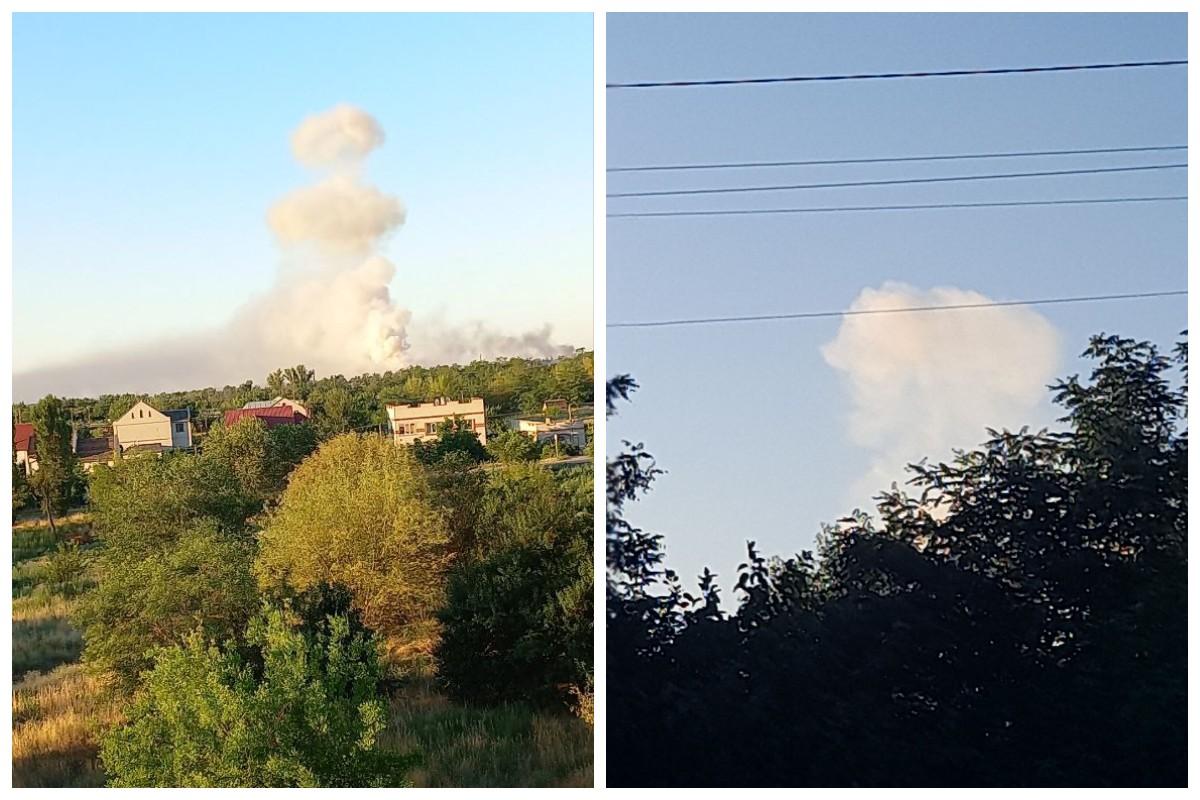 Explosions were heard in the temporarily occupied Novaya Kakhovka at night and in the morning. Another "bavovna" occurred in the warehouse of the Russians' BC.
Residents of Nova Kakhovka reported this on social networks.
"Kakhovka, detonation is now heard and smoke is visible from the side of Chernyanka beyond the bypass. Detonation is frequent and harsh," eyewitnesses write.
Как санкции ударили по россиянам
Local residents hear not only explosions. Some could watch "fireworks" – Rashist supplies exploded and detonated.
It is noteworthy that the residents of the temporarily occupied city rejoice at another failure of the Russians. People sincerely admire the "bavovna" and are waiting for the return of the Armed Forces of Ukraine.
https://t.me/uniannet/64699?embed=1
Of course, some residents are worried that because of the explosions their windows and doors may "fly out", but in the comments they note that they are ready to endure such inconvenience for the sake of a speedy victory over the invadersEarlier, UNIAN has already reported that the liberation of Novaya Kakhovka, according to the expert, will hit hard on the "special operation" of the Russian Federation . Without the Kherson region, the land corridor between the occupied Donbass and Crimea will disappear.
(C)UNIAN 2022